ELR: big win for Aussie authors
For the first time ever, ebook and audiobook authors will receive compensation through ELR's Great Aussie Book count, which is taking place this term.
---
Have you ever thought about how lucky Australian school children are to have to access Australian-made content in their school libraries?

One copy of an Australian-made book may have been purchased for your school library and can now be borrowed hundreds of times. Yet, the author was only paid once.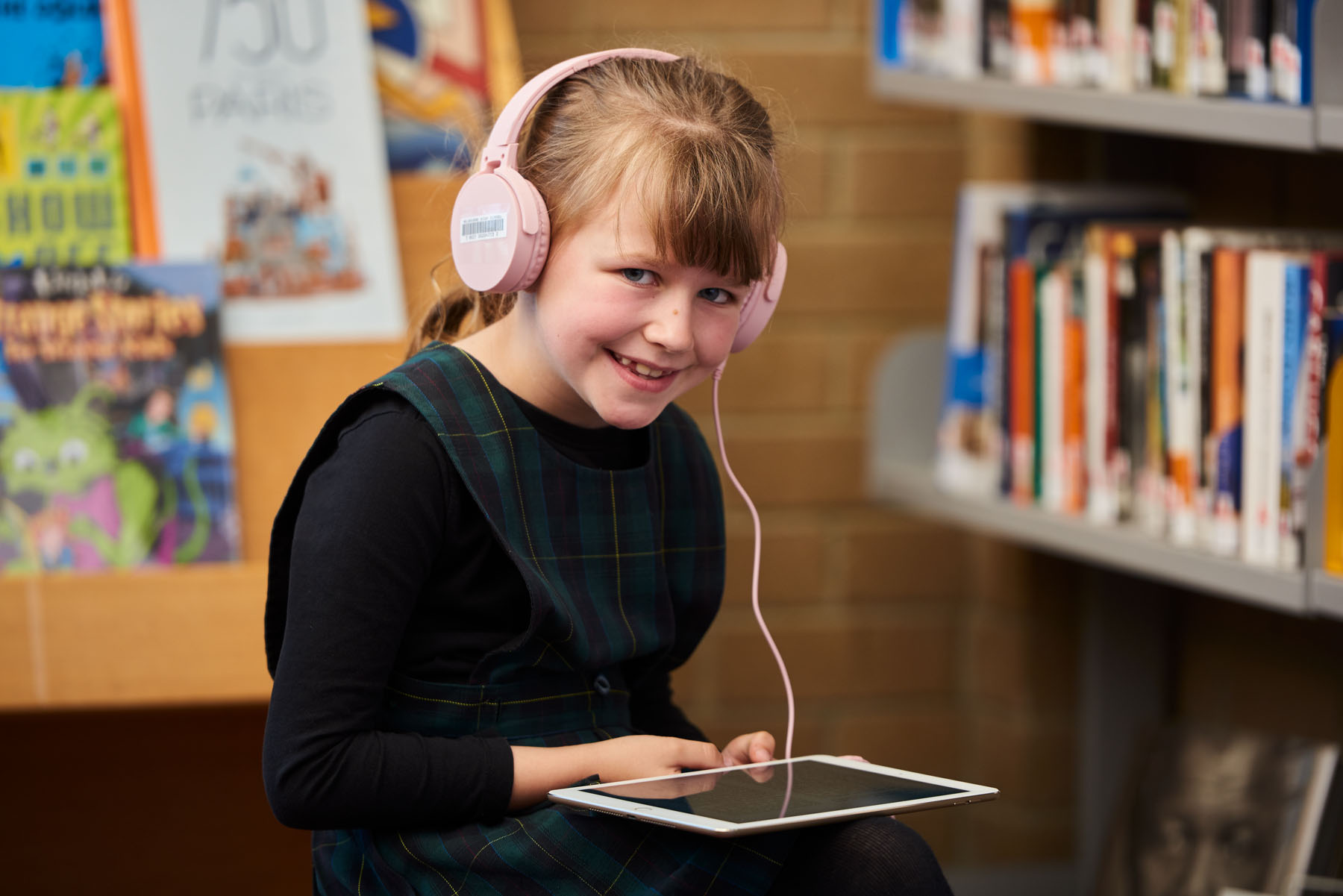 The Australian Government's Educational Lending Right (ELR) scheme ensures Australian creators and publishers receive compensation for the free use of their books in Australian libraries. Education Services Australia has been responsible for managing this scheme in school libraries since 2000. Each year, we work with a sample of school libraries across the country to gather a count of specific Australian book titles, collating the results, and providing the Australian Government with a calculation of how many copies of those specific titles there are in Australian schools.
Although school libraries have had a wide array of digital resources available for years, our counts have only considered physical books. For the past few years' groups such as the Australian Society of Authors and the Australian Library and Information Association (ALIA), have been lobbying the Government to make a change. In January, their hard work came to fruition, with an announcement that the scheme would be expanded to include ebooks and audiobooks. Increasing the budget for the scheme by a further $12.9 million over the next four years.
We interviewed Trish Hepworth, ALIA's Director of Policy & Education, about the significance of Educational Lending Rights and its impact on Australian authors:
Librarians and library staff, authors and publishers all worked together to secure this important extension to lending rights. Most people don't realise that when school libraries are choosing Australian books, then Australian authors and publishers receive a payment from the Australian Government. This payment recognises the huge value there is for Australian students when they can read Australian stories or immerse themselves in Australian non-fiction. For many authors the regular payments from lending rights are the difference between being able to afford to write and not being able to. Or if you look at it another way, when school library staff are adding Australian books, in physical, ebook and audio book formats, to their collection, they are supporting the next lot of Australian books to be produced and published. 
Many school libraries have had ebook and audio book content available to students for many years, and certainly those formats saw a substantial increase during Covid. This extension looks to the reality of this, and also the reality of being an author at the moment – very few of whom can survive on income just from their writing. Lending rights is one way the Australian community can financially support authors. It's also a way that authors know that the community loves their work, every year when a lending rights payment is made, and author knows that people are reading their books.
- Trish Hepworth, ALIA's Director of Policy & Education
During term 3, we will be inviting a sample selection of schools across Australia to participate in ELR's Great Aussie Book Count. If you receive an invitation to participate, please take the time to read and discuss with your school principal.  For most schools, the process is simple: just export the library data from your Library Management System and send the results to our team via email.
The Great Aussie Book Count resources, including a fun colouring page for student, can be found on the ESA website. The Australian Lending Right Schemes website provides details on how the ELR supports book creators. 
If your school is selected to participate in the 2023 Great Aussie Book Count, we hope you'll take part and help us support Australian book creators so they can continue to do what they do best: make great books!