Students need great school libraries
Two campaigns on opposite sides of the world are currently calling on school library supporters to help spread the word: all students need great school libraries with qualified, professional library staff.
---
In the face of widespread budget cuts and the reduction in qualified staffing of school libraries across the globe, 2018 saw the formation of two grassroots campaigns — Australia's 'Students Need School Libraries' and the UK's 'Great School Libraries'. Both campaigns set ambitious, yet important, goals to ensure every school can provide access to high-quality school library services.
We recently spoke to Holly Godfree, coordinator of the Students Need School Libraries campaign, and Barbara Band, committee member of the Great School Libraries campaign, about what's driving their campaigns for change, and how school library staff can get involved. Australian Children's Laureate Morris Gleitzman also shared his insights about how we can work together to encourage change.
Driving force of the campaigns
The Students Need School Libraries campaign is about the 'need to fight against injustice and inequality, and provide a deep sense of purpose to make the world a better place,' says Holly Godfree. 'School libraries contribute in a really practical and significant way toward those things.' Countless studies reveal that exposure to reading from a young age can positively and significantly impact the development of students' literacy skills, and create emotionally intelligent, empathetic individuals.
'Our world is facing a lot of challenges right now — social, political, environmental — and we are putting faith in our young people to make a difference with them,' Holly continues. 'Those of us involved in the Students Need School Libraries campaign believe that this is a real contribution toward helping that future be a little more hopeful.'
Barbara Band, of the Great School Libraries campaign, notes three areas in which school libraries run by qualified library professionals can greatly impact students: academic achievement across all curriculum subjects, reading and literacy skills, and wellbeing. The problem is that this impact is not recognised.
The biggest issues facing school libraries
For Holly, the overarching issue is this lack of understanding of what school libraries are capable of achieving. This is implicated in cuts to school library funding, which result in a lack of appropriate timetabling and resourcing to support the effective, high-quality services that students need.
'Too often schools think they can run a library with someone in for half a day a week, and a teaching assistant who is not in class will be put in charge of the library,' Barbara says. She has recently been in conversation with several teaching assistants in this position. 'What happens is the other work takes priority, and the students miss out on the full benefit and value of having that school library. It's underused because nobody is managing it. Our aim is to have experienced staff in all school libraries.'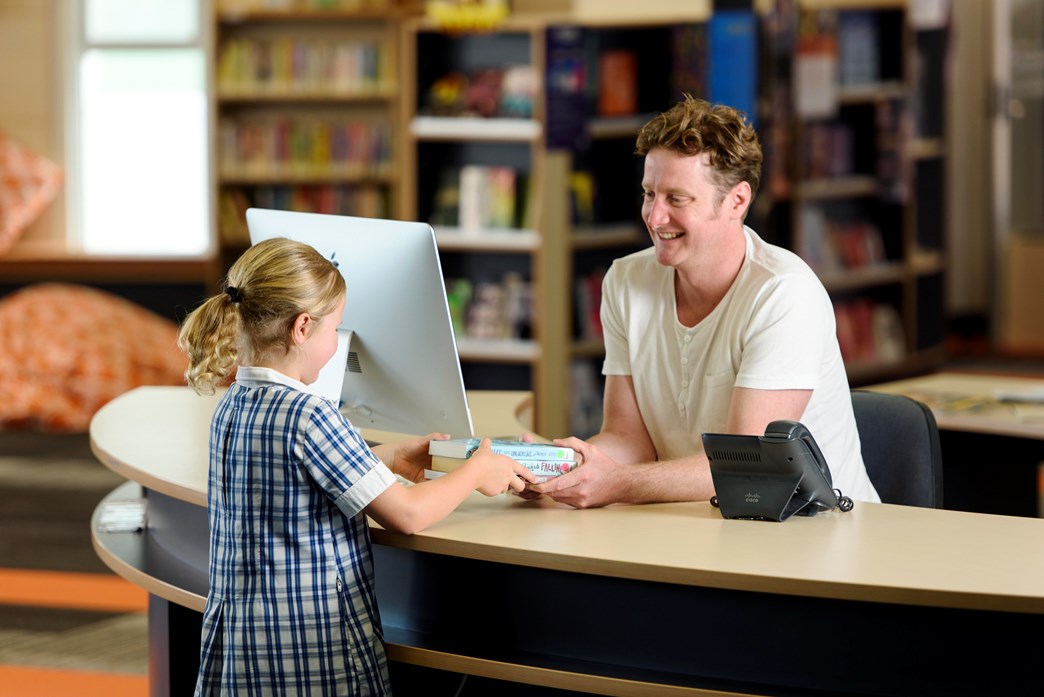 Holly adds: 'If decision-makers knew how important school libraries were, and what we were actually able to do, they would be making different decisions about funding, because they would understand the very practical and positive impact on student learning.'
Change is possible
In the lead-up to the Great School Libraries campaign, school library groups across the UK had spent years campaigning for school libraries. Scotland was the first country to take a leap to help secure the future of school libraries, with the establishment of a national strategy for school libraries in late 2018. The strategy recognises the role school libraries play in academic achievements, ensuring 'school library services are delivered to all pupils from Early Learning and Childcare to secondary school'.
In 2019, the Students Need School Libraries campaign is focusing on state- and territory-level goals and actions. While the campaigns are taking their focus to the top, Barbara indicates that we need to campaign both 'from the top down and from the bottom up'. As the campaign shifts its focus to governing bodies, Holly says it can also be driven forward by 'lots of small actions by each person that cares about school libraries'.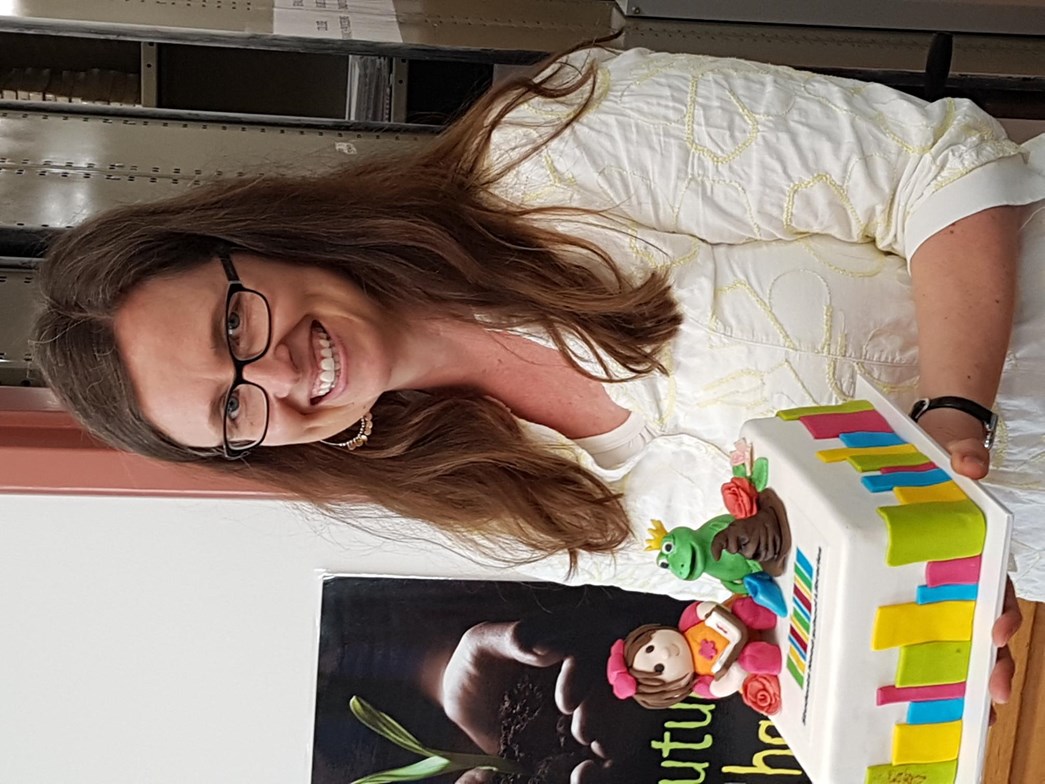 In Australia, the Students Need School Libraries campaign coordinators are making small progress. While Holly is advocating for libraries Australia-wide, she is also seeking direct policy impact local to where she lives. After eights years of campaigning, Holly, based in Canberra, will seek an election promise from all parties in the next ACT election that a policy be introduced to ensure a teacher librarian and qualified library support staff member in every school.
'It's really exciting to think that's on the table,' Holly says. 'It's many years in the making of persistent work, organising, networking, gathering and sharing data, and meeting the ministers. There have been lots of things leading to us getting the experience and knowledge about how to approach this and put it on the radar.'
What can you do?
Holly, Barbara and Morris Gleitzman all note the key importance of the message spreading beyond the school library to engage parents, leaders and decision-makers.
Spread the message far and wide
Part of Morris Gleitzman's focus as Australian Children's Laureate for 2019 is to engage well-known personalities — sportspeople, businesspeople, entertainers — to show their support for school libraries. 'If we really want our message to cut through, then we need to find a way of separating what we believe is a message of universal importance from its apparent self-interest factor. If we have a range of people that aren't clearly identified with the world of libraries supporting the campaign, that will help,' Morris says.
Holly asks that we similarly try to take the campaign beyond the school library sphere: 'Bring up the issues facing school libraries in every conversation that you can. At school, with your wider network, your family, your friends, your book club, your sporting team — every chance you get to get people thinking about it.'
Morris notes that many people, if asked to stop and think about it, will agree that they wouldn't be where they are now without their school library. However, the challenge is with people who 'perhaps may not have had the benefit of that in their childhood and may have assumed that the world has moved on,' he says.
'If you can grab their attention, and they are prepared to give you a bit of their time to listen to these ideas, there very often will be a lightbulb moment and they are reminded that this is a very important part of what they wish for and aspire to for their kids.'
Engage with local businesses
The Students Need School Libraries campaign has recently launched flyers to help spread the word. Holly encourages campaign supporters in Australia to approach at least three local businesses to discuss the problems facing school libraries and ask for their support. She suggests campaign supporters print campaign flyers and leave them in visible places.
Present to groups in the wider community
For school library staff fortunate to be working in well-resourced, thriving libraries, Holly suggests presenting to parent groups or leadership groups from schools that do not have strong library services — 'especially if they are your feeder schools', she adds.
'A strong case can be made about the benefits of learning literacies — including information and digital — as early as possible. Talk to them about what effective school library services can contribute to learning, why they are important now, and about the inequity among schools across the country.
'You can create an active ripple effect from your school because you do have a strong school library. We need to get that groundswell; for each principal to know that this is what people want.'
Alison Tarrant, chief executive officer of the School Library Association in the UK, recently presented at the National Association of Head Teachers Conference, asking for their support and highlighting what's at stake without properly resourced school libraries. Since then, the Great School Libraries campaign has received support from head teachers by way of testimonials about the value of properly resourced school libraries.
Share best practice within the community
Both campaigns are using their own social media hashtags — #StudentsNeedSchoolLibraries and #GreatSchoolLibraries — to continue to create groundswell. The hashtags provide an opportunity for the school library community to share best practice, fantastic books, class activities, or evidence to back the campaign.
Working together to support school libraries
The dedication of the school library professionals, associations and supporting organisations coming together to support these campaigns is a testament to the passion and resilience of the community.
'Keep fighting the good fight. It's a slow process, but the bottom line is it's an amazing job and we can have an incredible impact on young people's lives,' says Barbara. 'You can't put a value on that.'
To keep the advocacy campaigns going, Holly, Barbara and Morris ask for the support of the wider school library community. 'We're trying to achieve something really big here,' Holly finishes. 'We need an active membership.'
Image credits
Campaign launch photo supplied by Holly Godfree