Educational Lending Right (ELR) School Library Survey 2019–20
A behind the scenes look at the Educational Lending Right program
---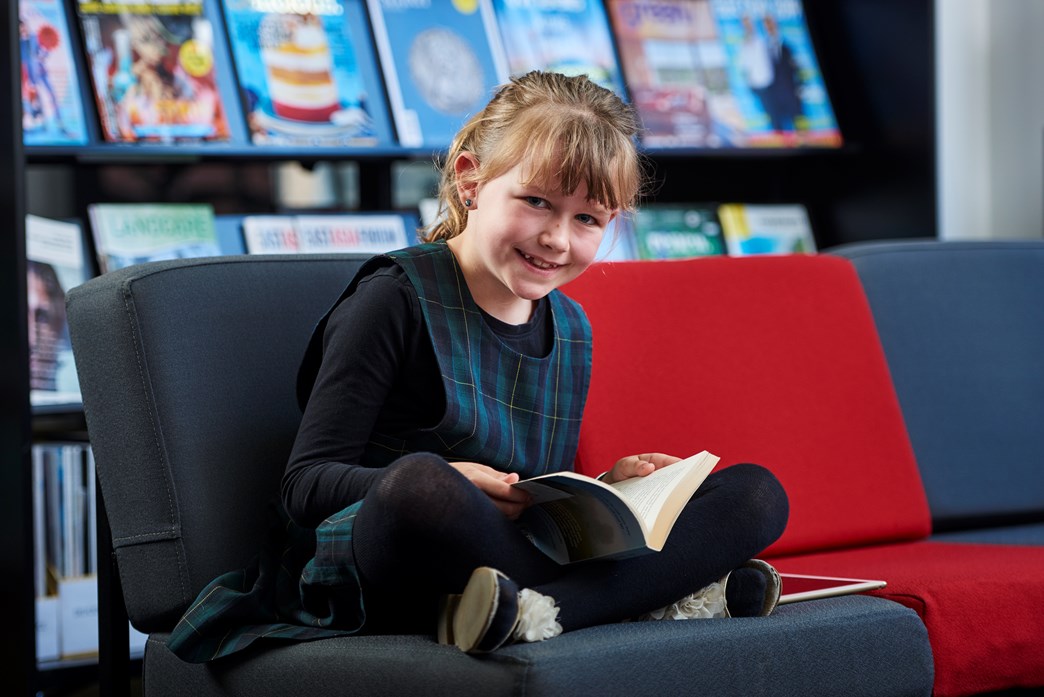 Many thanks to everyone who participated in last year's ELR School Library Survey. The 2019–20 survey was one of the most efficient, and reached the highest percentage of Australian schools yet.
The survey is conducted by Education Services Australia (ESA) on behalf of the Australian Government's Office for the Arts. The purpose of the survey is to determine an estimate of the number of copies of books available in Australian school libraries. The Department then combines the school scores with university and TAFE estimates to determine how much money will be paid to eligible authors and publishers to provide recompense for revenue lost because their books are available for free in school libraries.
Among the most commonly available titles in this year's survey were:
Weirdo by Anh Do
Who sank the boat? by Pamela Allen
Possum magic by Mem Fox
The 39-storey treehouse by Andy Griffiths and Terry Denton
The secret garden by Frances Burnett.
Other popular authors included:
Aaron Blabey
Alison Lester
Emily Rodda
Jeannie Baker
Morris Gleitzman.
Four per cent of titles surveyed had only one copy found in participating schools. Somewhat surprisingly, this included well-known titles such as:
The children's Bach by Helen Garner
Romulus, my father by Raimond Gaita
The sound of one hand clapping by Richard Flanagan
Whipbird by Robert Drewe.
In addition to those schools who were sent individual invitations to participate, we surveyed government schools in Tasmania and NSW by centrally extracting data through digital library vendors.
Primary, secondary and F–12 schools from all states and territories were selected to participate, as were schools from the government, Catholic and independent sectors.
As was the case in previous years, participants were invited to complete a post-ELR survey that provides valuable feedback about the ELR process.
Ninety-six per cent of people who completed the participant survey reported that ELR was not time-consuming; most completed it in less than five minutes. Thirty-five per cent of survey respondents had participated in ELR in previous years, and 17 per cent noted that they had learnt about ELR in previous editions of Connections.
Thirty-two per cent of survey respondents identified themselves as teacher librarians, 26 per cent were library officers, and 19 per cent were library technicians. Only ten per cent of respondents identified themselves as librarians. Other people who completed the survey included IT staff, teacher aides, Directors of Library Information Services, Heads of Library, a Resource Centre School Services Officer, and a Library and Learning Manager.
Seventeen per cent of participants required help to run the ELR survey. Most contacted ESA via email or telephone. Some contacted their library services provider.
Typical comments received from participants included:
Instructions were concise and accurate so time taken to do survey was no problem.
It was super-quick and took very little effort.
Doing the actual survey was quick but what took time was trying to find where it had saved on my computer. It might be easier if it saves automatically to the desktop or it automatically gets sent to the ELR people.
It was a matter of minutes, not very long at all.
It took less than five minutes. Too easy.
ESA is very grateful for the enthusiastic cooperation of school library staff who took part in ELR 2019–20. ESA offers a $150 voucher to one respondent whose name is drawn at random from a list of all those who completed the post-ELR survey. This year's successful participant is Kym Andrews, Teacher Librarian at Mansfield State High School in Brisbane. Congratulations Kym!