School library spotlight: One Arm Point Remote Community School
SCIS speaks to Mel Rowsell, Library Officer at One Arm Point Remote Community School, about what is happening in their school library.
---
What is your job title, and what does your role entail?
I am Mel, Library Officer at One Arm Point Remote Community School (OAP RCS). This small school of around 130 students is on the tip of the Dampier Peninsula in WA. When I first started working at the school, the library consisted of a few half-assembled shelves and a lot of uncared-for books. Initially my job was to organise the space; find and acquire a cataloguing system; select, deselect and acquire resources for the collection; and catalogue, label and shelve the collection in the newly formed space.
These days, while the collection management and circulation are still key to my role, I also get to interact with every student as they come in for their class library times, and watch as they excitedly grow into avid readers and information gatherers.
What is the most rewarding aspect of working in a school library, and why?
Seeing students engaging happily in the library space, which to some is still a very new concept. Being able to watch as confidence levels grow in each student is rewarding in itself, but it's also the knowledge that we are creating a nurturing space that can help foster confident, capable, lifelong learners.
What do you see as the most important part of the library's role in the school community?
The library in the school community should be a safe and neutral space for all. The library is an area where everyone can be comfortable simply reading for pleasure, and where students and staff can be confident that the information they find is current, unbiased and accurate. School libraries have the opportunity to connect both staff and students to a wider world of information. In a small remote community, I hope to see our school library become an information hub where all in the community can find the help, information and reading material they need.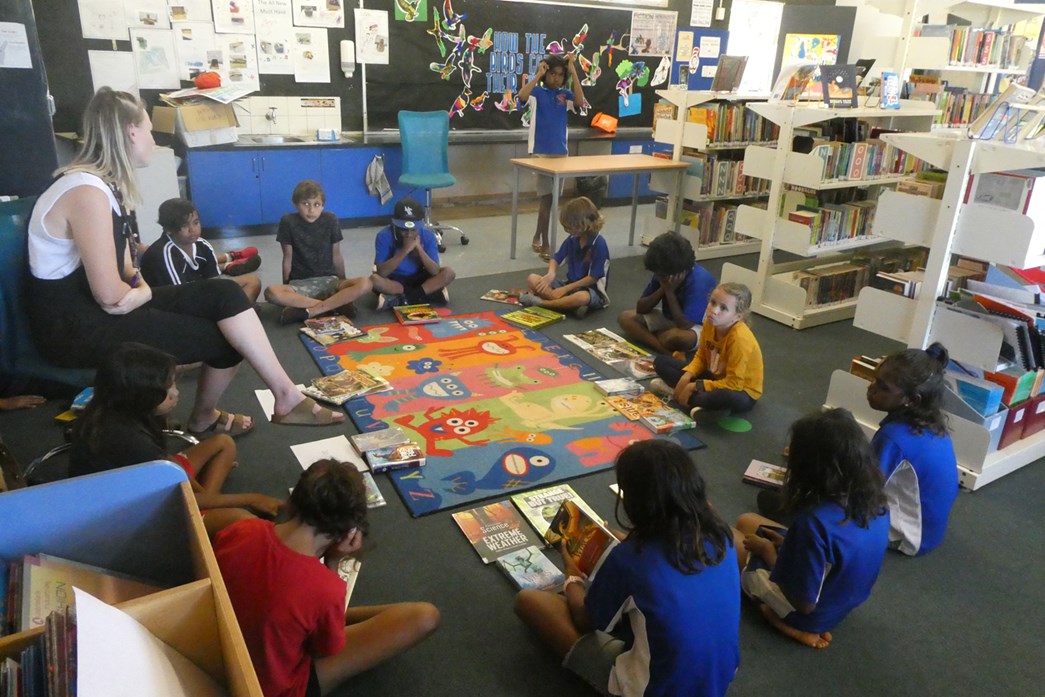 Are there any current issues or challenges facing your library? How are you working to overcome these?
As a librarian in a remote Aboriginal community I have a number of concerns as to the inherent structures of DDC and its representation of Indigenous peoples and their beliefs, and am constantly attempting to find better methods of cataloguing and representing these subjects in our library. This concern also stretches to the accuracy of Australian history books and as such I am actively updating the library collection to more accurately represent our country's history, aiming to better represent Indigenous peoples both historically and in the present day.
Students are encouraged to interact with each other and with the resources in the library; nobody gets shushed.
How do you promote reading and literacy in your school? Are there any challenges in doing so?
Students are always so excited to come into the library, and my goal is to foster that excitement and channel it into a joy of reading. In every class, we read together as a group before other activities, or independent reading, take place. I attempt to provide reading material for everyone, tailoring the collection to the specific wants, needs, likes and dislikes of the community. I also organise the Scholastic Book Club magazines that go out to every class twice a term, encouraging students to create their own home libraries.
How do you encourage students to make use of the library?
I want students to view the library as a fun and joyful space. Aiming to lead by example, I try to read as many of the books in the library as possible in the hope of being able to prompt discussions of books or, at the very least, being able to suggest titles to students.
The doors to the library are always open, and students are encouraged to come in, read books or comics, play games or just hang out in the air conditioning. Students are encouraged to interact with each other and with the resources in the library; nobody gets shushed. Our rule is to use happy voices in the library and a little noise is OK as long as we're all enjoying ourselves.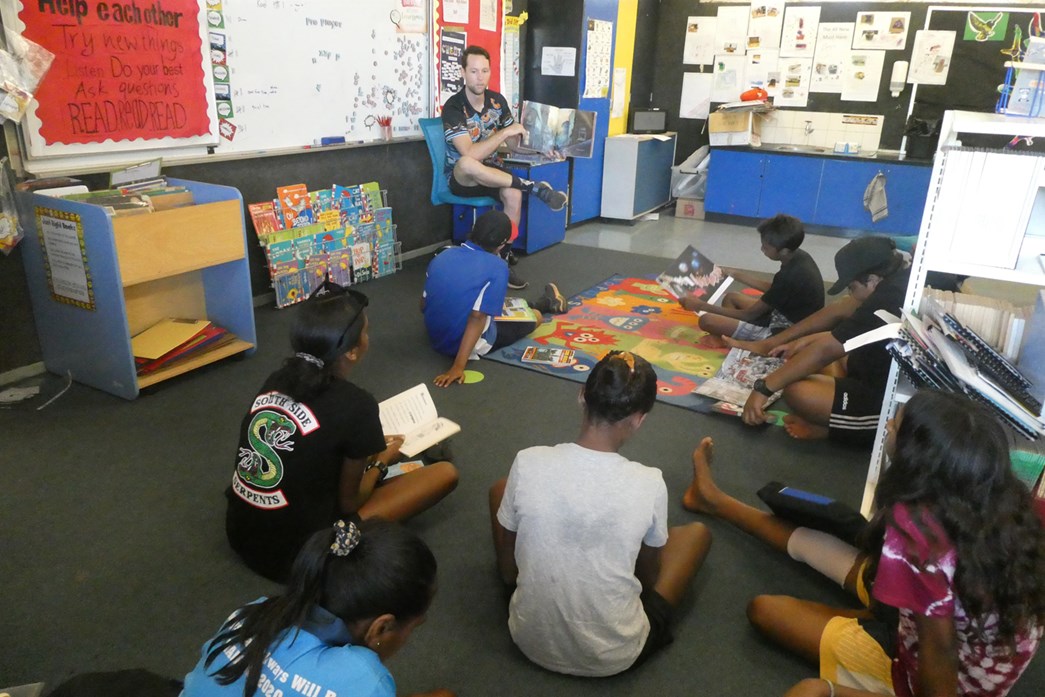 What is your favourite thing about SCIS?
SCIS does not catalogue the Dreaming in 398 with mythology and folklore – instead SCIS uses the unassigned 298 to class the religion, spirituality and creation stories of the Australian Aboriginal peoples.
The ease of copy cataloguing that SCIS provides is an asset I make use of all the time but tend to take for granted. I cringe to think of the cataloguing time I would need to squeeze into my days if I didn't have access to an amazing resource like SCIS.