Taking note of nonfiction
Peter Macinnis, who presented the 'Clayton's list' for the Eve Pownall award for information books, shares his insights into what makes a good information book.
---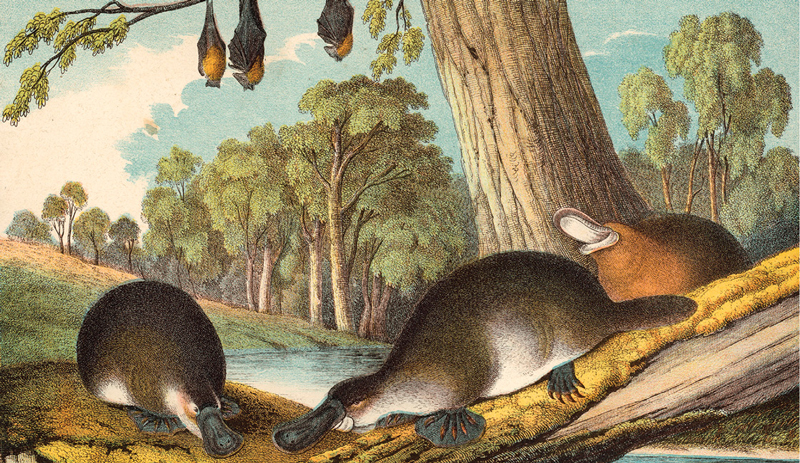 Each year, in conjunction with Children's Book Week, the Children's Book Council of Australia (CBCA) presents awards for outstanding contributions to children's literature in Australia, including the Eve Pownall Award for Information Books.

Before the shortlist is revealed, usually in March or April each year, a list of 'Notables' is named. These are titles that did not make the shortlist but still deserve recognition. As part of the celebrations surrounding these announcements, events take place in different areas to present a 'Clayton's List', in which people from the industry discuss the titles they think deserve to be shortlisted in the various categories.

Connections asked renowned Australian non-fiction writer Peter Macinnis–who presented the 'Clayton's List' in NSW for the Eve Pownall Award for Information Books–to share some of his insights about how to determine what makes a good information book.
What makes notable nonfiction?
I was asked to deal with three questions:
What do judges look for in awards?
What should library staff consider when selecting non-fiction?
How can library staff and readers check how accurate/well researched a title is?

I am not a judge, and with any luck, I never will be. It is too stressful. I prefer to be among the judged, writing what I think are good information books.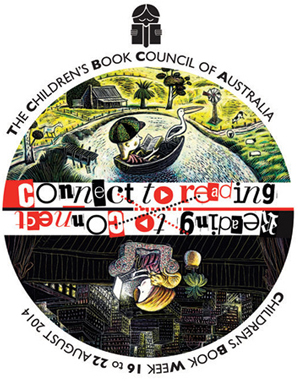 This year, I presented the NSW 'Clayton's' Eve Pownall list. Two of my six were in the judges' short list, two more were in the Notables, and one was in the Younger Readers short list, which is remarkable consistency when you realise that I am coming from a very different direction.

I am also not library staff, but I see eye to eye with librarians, and I believe I can offer some useful ruminations. As a writer, I write for children like me: Nicholas-next-door, my grand-daughter, and me. I try to write something I would have liked, something that the children I see as being like me will enjoy.
At a Sydney Writers' Festival workshop with Mal Peet in 2012, we discussed what defines 'YA fiction' and we decided anything can be YA, with the rider that good YA fiction helps younger readers make sense of the world, and makes them feel better about personal interactions and the weirdness of adults. That's a good rule for books for younger people!

A really good information book offers information to help further reading. This includes good captions on illustrations, as well as information on where the illustrations come from.

For myself, good books sound nice when they are read aloud, because they have a metre and rhythm to them. For example, I use software to listen to everything I write, including this article.

My pick of this year's crop did not even make the Eve Pownall Notables, but it should have done: Nadia Wheatley's Australians All, which I thought was a better book than its obvious competitor, my own Big Book of Australian History, which did make the Notables list.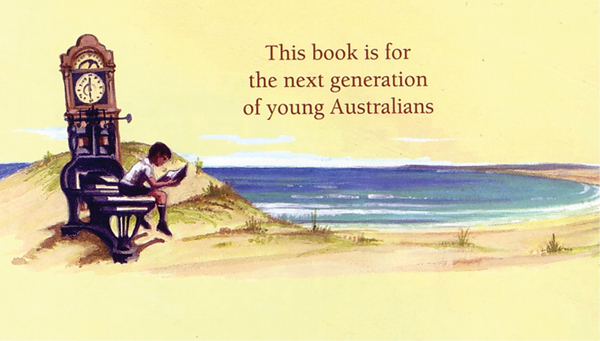 Why was her book better? Nadia's, unlike mine, was not a shopping-list book. There were a few of those entered this year, and while I think mine was based on a superior shopping-list, it had to tick all the boxes. All too often, books done to meet a list lack attitude, and have no coherent line to present. I have yet to be accused of lacking attitude or coherence. I broke the bounds at times, changing the list to meet my needs–and my publisher let me.

My book came in two forms, ebook and print (publishing.nla.gov.au/book/the-big-book-of-australian-history.do). I actually prefer the ebook form, because (a) it is cheaper; and (b) it has 500+ hot links that take the reader straight to the original source material. The print version has a beautiful design and feel–an essential for information books–but you get the same design (without the feel) in the ebook. My attitude: we have yet to see just what ebooks can do, but the ebook version of my book opens a few new doors.

Authors without attitude are as much use as Robert Boyle's recipe 'for convulsions in children' that will be in my next book: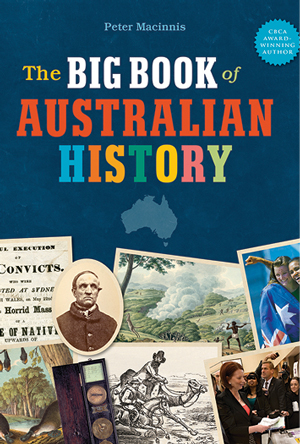 Take Earth-Worms, wash them well in White-wine to cleanse them, but so as they may not die in the Wine: Then upon hollow Tiles, or between them, dry the Worms with a moderate heat, and no further than that they may be conveniently reduc'd to Powder; to one Ounce of which add a pretty number of Grains of Ambergrise, both to perfume the Powder (whose scent of itself is rank) and to make the Medicine more efficacious.

Please don't try that at home, but it does provoke questions like:
Is it to cure or cause convulsions?
What was Boyle up to when he found that?
What else did he do?

The last one is easy: he invented litmus and discovered Boyle's Law.
A 'good information book' must contain good information. It must be absorbing and useful. It may offer information that allows readers to make lists; it may even offer a couple of lists—but not like the list of rivers crossed by Leichhardt in 1844-46, which I had to memorise in 1954!

The information has to be inspiring and provoking, it has to make the reader want to run and find out, like Rikki-Tikki-Tavi. Or better still, to run and find out more. The writer has to thread a treacherous gap, 'twixt the Scylla of didacticism and the Charybdis of wanting to be an entertainer. Old teachers like me are at risk from Scylla in particular.
Here are some other books I really liked from this year's entries:
An Anzac Tale, Ruth Starke and Greg Holfeld, Working Title Press (2013), 978 1 92150 454 9, SCIS no. 1669349.
A brilliant graphic novel re-telling the Anzac tales, where the troops are all Australian animals. Every frame has hidden detail in it–and humour.
Big Red Kangaroo, Claire Saxby and Graham Byrne, Walker Books (2013), 978 1 92172 042 0, SCIS no. 1619663.
A delightful account of Australian wildlife with entrancing detail in the art.
Burning the Bails, Krista Bell and Ainsley Walters, One Day Hill (2013), 978 0 98731 399 7, SCIS no. 1627837.
Not just about cricket, this is the social history behind the Ashes, beautifully crafted.
Jandamarra, Mark Greenwood and Terry Denton, Allen and Unwin (2013), 978 1 74237 5 700, SCIS no. 1594258.
The story of an Aboriginal warrior whose acts will, in future, see him called Braveheart.
Light Horse Boy, Dianne Wolfer and Brian Simmonds, Fremantle Press (2013), 978 1 92208 913 7, SCIS no. 1597274.
Excellent charcoal drawings in a cleverly told tale of the Australian Light Horse.
Welcome to My Country, Laklak Burarrwanga and Family, Allen and Unwin (2013), 978 1 74331 396 1, SCIS no. 1621425.
This is the sort of book that makes me proud to be a modern Australian. It also makes me a more complete and sympathetic Australian.
---
Image credits
Platypus and Fruit Bats, c. 1880 - from The Big Book of Australian History. © National Library of Australia.
CBCA Book Week 2014 logo. Ron Brooks illustrator. © Children's Book Council of Australia.
The Big Book of Australian History by Peter Macinnis. © National Library of Australia.
Dedication page from Nadia Wheatley's Australians All. © Allen and Unwin.