To inspire or to instruct
Andrew Fiu motivational speaker and author of Purple Heart, argues that students have to be inspired to want to learn and that libraries can be the creative heart of a school.
---
During May and June this year, I travelled Australia as part of the Positive Schools Initiative to speak and network with teachers and educators. Doing so provided an insightful introduction to what teachers are thinking and drew thousands to Fremantle, Brisbane, Melbourne, and Sydney. The convention centres were full with educators coming from miles around–some travelling overnight from smaller townships–seeking new ideas and positive answers to questions from the classroom. It was humbling for me to witness the universal passion attendees came with. They all knew one thing: that change is needed in schools.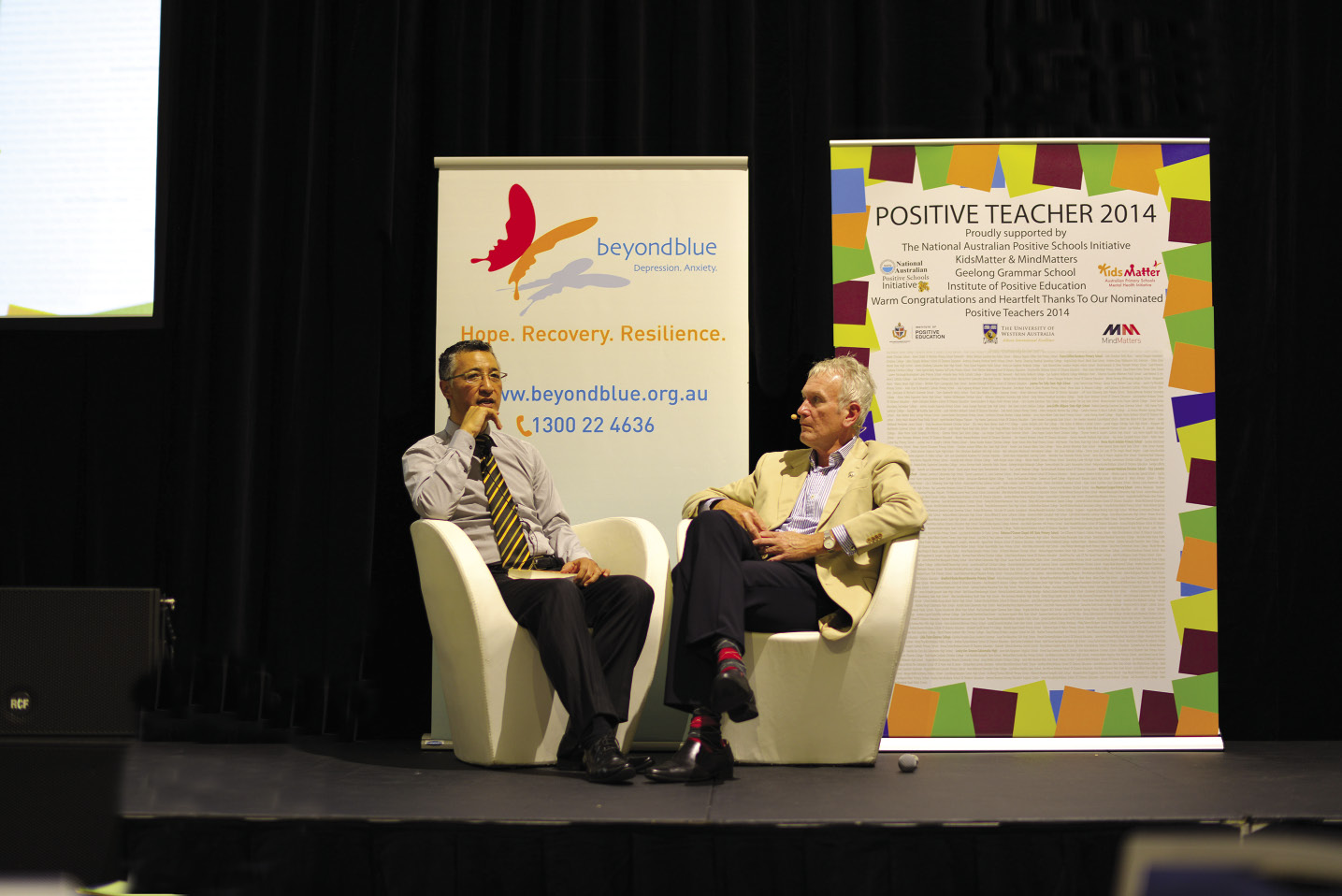 Students are looking for leadership. Teachers and educators must take ownership of teaching their students and understand that attendance does not constitute a willingness or eagerness to learn.

Those who work within the education sector, whether as a teacher, a librarian, or a social worker, need to understand that students have to be inspired to want to learn.
The world is full of fast evolving distractions. What I, as a student back in 1982, faced on the way to school is completely different to what students face on their way to school today. Generation Z (people born between 1995 and 2009) are the first ever generation to have never experienced life without the internet. Accordingly, they are technology focused and the internet is their first port of call for information. The advancement of science, ideas, and technology has meant that we can live a better, easier way of life.

At the annual School Library Association of New Zealand Aotearoa (SLANZA) conference in 2013, I was asked whether I thought school libraries were getting left behind in the digital age. My answer is still the same a year later. Libraries should be the centre of technological innovation in schools. The library is the creative heart of a school and I believe the humble library will come into the fore more now than ever before. Librarians are trained to assist students in sorting through information sources. They help students to learn to use new tools, and answer their questions. This means librarians are a necessity no matter how one looks at it.

It is up to the library to coordinate and become an indispensable 'centre' where creativity and technology become an innovative and complementary extension of learning. As many people have mentioned to me, the library is the avenue where students can seek refuge. It is also the place where instead of pushing 'traditional' books as some schools are still doing, they can push for more relevant and current titles. A student's life today, whether it be in New Zealand, Perth, Melbourne, Sydney, or Brisbane, has little relevance to the 1930s Salinas Valley, California of Steinbeck's Of Mice and Men. I have nothing against George, Lennie, Candy, or John Steinbeck for that matter. The point is that many students find life at school tough and often lonely. Some students are having their own 'midlife' crises. The very least we can do is to provide reading materials that have some bearing on what is happening today.

If you are finding it hard to influence reading or to increase student literacy, try something different. Introduce a book that is currently trending amongst the younger generation. There is the Divergent series - Veronica Roth, The Hunger Games series - Suzanne Collins, The Fault in our Stars - John Green, The Help - Kathryn Stockett, just to mention a few. Some in the education sector might say that these are not books that could be used to help a student. As my friend Luka Lesson, the renowned Spoken Word Poet, once pointed out: Shakespeare was the rebel of his times. I've had many 'spirited' discussions about introducing these so called 'populist' Young Adult books to school libraries.
Yet in the Divergent series a student will read about:
utopian/dystopian societies
factions
conformity
the role of government
power
creative freedom
restriction and confliction
freedom of choice
what sacrifices are made for love
friendship.
Do these sound familiar? If you ask most students what is important to them today, you'll find much of that can be slotted into the above categories.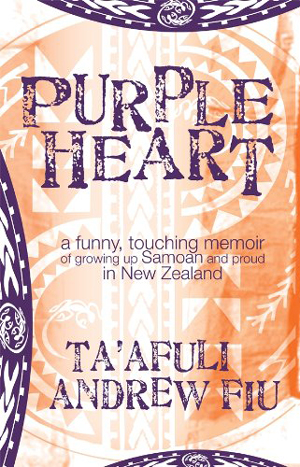 If a school does not have a pioneering teacher with a lesson plan for any of the above books, try starting a book club through the library to introduce these books to students. In your regular meetings, you can discuss character analysis, similes, themes, history examples, quotes, hypothetical theories, reflect on actual world events and conflicts that are happening now, and how these things can happen just like in the book.

Looking back at my own life, my love of reading came about through the passion of the elderly patients in the hospital beds beside me, rather than my trained teachers at school. It was these patients who inspired me to read with passion, they did not instruct me to read. That is the difference.
---
Image credits
Andrew Fiu with Peter Thompson at Positive Schools Conference, Sydney: © Positive Schools, 2014
Purple Heart by Andrew Fiu. © Random House, 2006.