Historical fiction in the classroom: reflecting on Our Australian Girl and Do You Dare?
Publisher Jane Godwin looks at the role of historical fiction, what makes it compelling and its role in explaining to young readers the complexities of a situation in the teaching of history.
---
Our Australian Girl is a fiction series for girls featuring characters from different eras in Australian history, between 1808 and 1983. There are currently ten female characters, each with four books to their name, and each story set during a 12–18 month period of their life. The series is aimed at 7–12 year olds, with the 'sweet spot' being years 3–5. Each book is 136 pages in length, with a reading level of 30+.

Do You Dare? is a fiction series for boys featuring stand-alone novels that are set in different eras in Australian history. Each book centres on the adventures of a gang of boys (and some girls). The series is aimed at 8–12 year olds, with the 'sweet spot' being years 4–6.
Background
The Our Australian Girl series took us two years and one month to build, but the ideas behind the series had been around for a lot longer than that. Although we wanted to bring the hardships and triumphs of Australian history to life in a relevant way for young readers, and encourage an appreciation of what it really means to be Australian, our vision was deeper than that.

What we wanted more than anything was to provide a rich and meaningful reading experience for young girls. Books about sleepovers and fairy princesses have their place, but there seemed to be a lack of books built around strength, hope, resilience, and courage.

Our Australian Girl stemmed from a desire to create something that was pretty but not glitzy, enjoyable but not vapid, educational but still compelling, and completely devoid of crop tops and mobile phones. The Do You Dare? series came about by popular demand. Many readers, parents and teachers emailed us from all over Australia asking for a companion series for boys, so we produced just that. Both of these series have linked eras and themes, so that teachers are able to use the series alongside each other in the classroom.
With the advent of the Australian Curriculum, we believed that it was an opportune time to provide fresh angles in interpreting our past for a new generation, so we always had the curriculum in mind as each series developed. Our Australian Girl and Do You Dare? are linked to many aspects of the curriculum and can be used widely in literature circles, wider reading, history, English, literacy, SOSE, geography, and even in subjects like philosophy as they can be used as a springboard for self-reflection and enquiry into one's own personal history.

Both series also link to the curriculum's overarching general capabilities as they explore values of kindness, fortitude, compassion, and tolerance. They touch on aspects of intercultural understanding, ethical behaviours, critical and creative thinking, literacy, and personal and social capability.

There are many benefits that historical fiction can bring to the classroom. If implemented well it: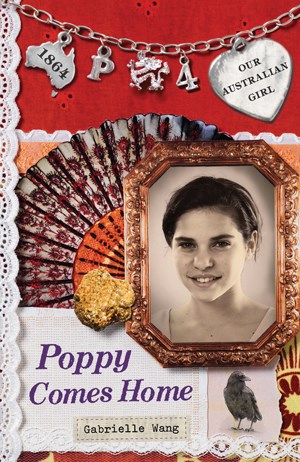 Makes the past accessible
Young readers need to be given the opportunity to understand aspects of the past through the eyes of characters that they recognise as having similarities to themselves. The tagline of the Our Australian Girl series is 'a girl like me in a time gone by', and to achieve this we made sure that there were aspects of each character that young readers today could relate to. Grace loves horses, Rose feels that sometimes the world is unfair and people are not treated equally, and Ruby has to adjust when her privileged life is altered forever. Similarly, in the Do You Dare? series, Jem feels let down by his father, and Tom overcomes his fear and stands up to a bully. Young readers today can relate to all of these aspects in the stories. The characters in both series are searching for a place where they fit in; they are exploring notions of independence and finding their way in the world, just as children do today.
Allows children to explore some big themes at a level that is appropriate for them
Compelling historical fiction for children is not just a retelling or reimagining of major events with children on the periphery. Children need to be the heroes. Both series tackle big themes and ideas, but have been carefully considered, and are written at a level that the young reader can manage, without being didactic or simplistic. The motivations and actions of the young heroes in these stories also serve to illustrate that history is not only about the big events, but also about individuals making small choices that will affect their lives in a profound way.
Offers the richness and depth of a story and demonstrates to young readers the complexity of issues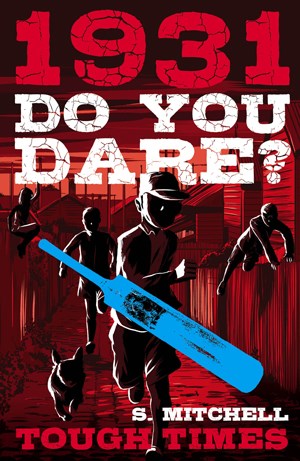 Historical fiction should never feel like a history lesson. It can, through offering multiple different points of view, offer a deeper understanding of a complex situation. Alice's brother Teddy doesn't want to go to war, but others believe he's a coward; Rose thinks it's unfair that she's not allowed to ride a bike or wear trousers, and must be educated by a governess. Our Australian Girl and Do You Dare? are well researched but the touch is light. Above all they are novels, full of adventure and excitement, which just happen to be written about people living in a different time.
Helps us to understand the mistakes of the past so we may shape a brighter future
It is a powerful feeling when a young reader sees their hero treated unfairly by the system, or society. We want to inspire them to find ways to make things better.
Allows us to fight stereotypes and encourage empathy
Not all people were racist, not all rich people were cold and uncaring, not all poor people were simple and moral. Characters in good historical fiction have conflicting aspects to them; in Our Australian Girl, Grace is a hero and a thief, Daisy is generous but a scavenger, and Nellie is proud but a beggar.
Demonstrates that beliefs are constantly evolving
People and society change all the time, and that's what shapes history. Children were taken from their families and placed in orphanages; war was glorified; women weren't allowed to vote; not all children had the means to go to school; and people who were unable to find work were looked down upon.
Strengthens the idea of Australia as a patchwork of cultural diversity
When we first visited schools talking about the series, we asked the students to raise their hand if one or both parents were not born in Australia. Regardless of the type of school or demographic, the room was always full of hands in the air.

Australia is defined by its diversity, and we wanted to celebrate this by including many aspects of its history. We still have a few to go, but both the series cover aspects of Aboriginal and Torres Strait Islander history, English and Irish immigration, colonial times, several waves of post-war immigration, the birth and growth of cities, life on the land, rich and poor society, and conventional families and those that are different from the norm. There are also extra facts and resources provided at the back of the books for readers who are interested. Each book acts as a springboard for further research, enabling students to find other books and sources on particular topics once they are engaged.
Can personalise history
Discussion about the books in these series often leads to lively classroom conversations about where each of us came from; of our family's history and our own history. In both series there are also cameo appearances from real figures in history, for example Caroline Chisholm, Macpherson McRobertson, Captain Booth, and Peter Lalor.
Offer a reassuring underlying message about resilience through hard times, and celebrate each era of Australia's unique history
Through historical fiction, students learn that life was often hard, people were brave, choices were made, and endings weren't always happy, but hope and resilience frequently prevailed. Historical fiction can be used effectively to explore history in all its diversity, and to celebrate the independence of spirit that we treasure.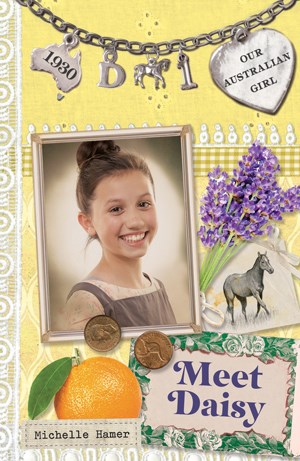 For specific use of these books across the curriculum, see the Our Australian Girl website: www.ouraustraliangirl.com.au/
---
Image credits
Our Australian Girl: Poppy Comes Home by Gabrielle Wang. © Penguin Group (Australia).
Do You Dare? Tough Times 1931 by Simon Mitchell. © Penguin Group (Australia).
Our Australian Girl: Meet Daisy by Michelle Hamer. © Penguin Group (Australia).