SCIS is more
Updates and news from the School Catalogue Information Service (SCIS).
---
Has the second half of 2015 been as busy for you as it has for us? We spoke at the SLAV and SLANZA conferences in August and September, and attended ASLA; we've run workshops in Melbourne, Adelaide, and Christchurch, and as usual, have thoroughly enjoyed meeting and catching up with our subscribers. August also saw a series of SCIS webinars – our third for the year.
We're not slowing down towards the end of this year though; we'll be hosting further workshops in Adelaide on the 20th and 21st of October, and our webinar series will be back on Thursdays between 29 October and 12 November. Visit our Professional Learning page for details.
Term 4 always welcomes the Educational Lending Right (ELR) school library survey, which SCIS manages on behalf of the Ministry for the Arts, Attorney General's Department. 600 of you will be invited to participate. It is voluntary and is generally very straight-forward, and it is all for a good cause: results of the survey are used by the Ministry to help calculate payments to Australian book creators. See our ELR webpage, or the regular Supporting Australian book creators section of Connections to find out more about the project, and how it promotes great literature in this country.
Invoicing also takes place in Term 4, so if you are not under a bulk deal arrangement through your government jurisdiction or Catholic Diocese, please keep a look-out for our invoice.
Talking about subscriptions: do you subscribe to SCIS Authority Files to provide an optimal search experience for your staff and students? In late August we released the latest version of our authorities for subjects and names, and they are now available from our Authority Files page. SCIS recommends downloading the Reference Only version of both name and subject authorities, in MARC format. We have simplified the page to make these recommended download options easier to find, but all the other options are still available if you need them. Once you have downloaded the files, updating them in your library system is a one-off task. Seek assistance from your system vendor if you are unsure about how to upload the files; or get in touch with our Customer Support staff with any other queries.
SCIS welcomed two new staff members in August. Kate Love commenced her role as Library Services Coordinator. I hope many of you will come across her at workshops, conferences, or online. She comes to us with experience as a teacher-librarian in a range of Melbourne schools. Helen Le joined our Customer Support team and has jumped in with both feet, assisting with your technical and subscription enquiries.
Finally, it is with a heavy heart that I announce this will be the last issue of Connections with Laura Armstrong at the helm. Laura has been with SCIS since 2012 and has been editing Connections since Issue 89. During that time she oversaw a 'spiffing up' of the journal's look and feel. She has also been coordinating ELR. Laura is moving on to focus on her PhD in Heritage and Museum Studies, for which she is looking into female artistic responses to war, particularly war memorials designed by women. Thanks Laura, and best of luck!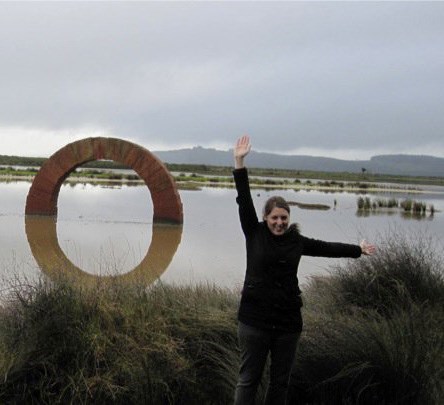 ---
SCIS Authority Files release
SCIS Authority Files are updated twice annually, and the most recent version is now available.
Our Authority Files page has been revamped. The page makes it easier to find and download our recommended files (Reference Only files in MARC format), though all other formats are still available.
As illustrated below, downloading Authority Files is easy:
1. Download the Subject Authority file and/or the Name Authority file (most schools will want both) by clicking on the "Save" button. (For the full range of options, click on the 'all Authority File options' hyperlink.)
Visit the SCIS Authority Files download page.
2. Upload both files into your own library management system.

---
Image credit
Laura Armstrong. Used with permission.