Libraries, languages and free resources
Jill Wilson shares an overview of the Language Learning Space, a free online platform providing access to learning challenges and resources for languages students, and professional learning tools for Chinese, Indonesian, and Japanese language teachers. Jill also mentions several personal learning networks that language teachers can join.
---
How does your library support the languages taught in your school? How are their culture/s represented in your collection? Find out more about the Language Learning Space — a free online resource with ample materials for learning Chinese, Japanese, and Indonesian, as well as some generic materials suitable for all languages teachers and library staff.
What is the Language Learning Space?
The remit for the Language Learning Space (LLS) was as follows: build a digital environment for Australian students and teachers. Target the age groups that disengage from language learning. Provide free resources that can be used in class or by individuals. Push the envelope a little in terms of pedagogy. Help build support for second language acquisition across the school.
Over the past three years, hundreds of LLS resources have been created to support teachers and students of Chinese, Japanese, and Indonesian languages. You can view the trailer on the LLS home page, register to discover the content — or read on.
Graphic novel elements
Thirty challenges (learning pathways) are available for each language, with each challenge 'bookended' by a graphic novel adventure. Robot Suspect (pictured below) is an example from the Japanese section of the LLS, which teaches students about idioms used in Japan.

Students undertaking this challenge go through some 'training' — a set of appropriate online resources — before reading and interacting with the short graphic novel story. They can collect snippets of cultural information, referred to as 'treasures', along the way.
The challenges in the LLS are standalone learning experiences; assessment is built in, along with audio support for new vocabulary, and short quizzes that test progress. They can therefore be used as homework or for sub-groups within the classroom that require support or extension activities.
Teachers can monitor student progress through the challenges via 'Your Classes', which functions as a learning management system and creates spreadsheet reports for teachers.
Large-scale resources: augment the textbook
Many languages teachers rely on textbooks for delivery of the curriculum. The LLS includes some large-scale resources that can be used to augment textbooks in some instances. To find these, select your preferred language from the drop-box in the top right corner of the site, and search or browse through the 'Resource Bank'. Here are some samples of content from each of the target languages.
The Meaning Engineers
The Meaning Engineers is aimed at students who have completed two years of Chinese at upper primary or lower secondary level. It is a narrative unit that provides a comprehensive, scaffolded introduction to Chinese grammar, and how it is used. Through an adventure story, the unit presents explanations and explorations of key elements of Chinese grammar that are problematic for second language learners.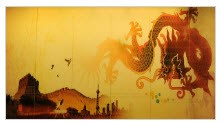 Bahasa Bites
Bahasa Bites is a series of quirky videos purposely made to address common topics in the teaching of Indonesian language and culture. These include the weather, how to plan a movie date, how to bargain, and who owns the best pet.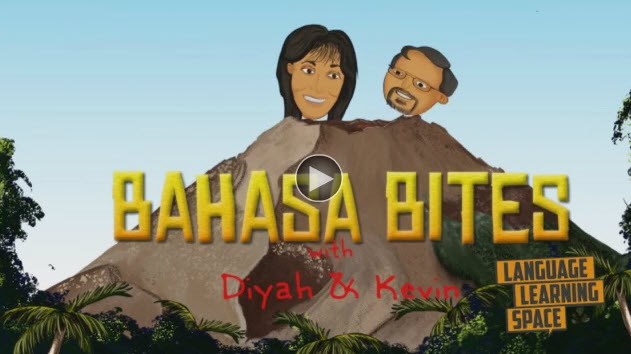 Inanimate Alice Interactive Journals
The Inanimate Alice Interactive Journals re-create the experiences of Alice, a first-time visitor to Japan. She travels to Osaka + Kyoto, Hiroshima + Shikoku, and Tokyo; in each locale, Alice creates a journal that includes videos, photos, games, and a virtual gadget of information that help her to learn Japanese. A similar resource also exists in the Indonesian section of the site.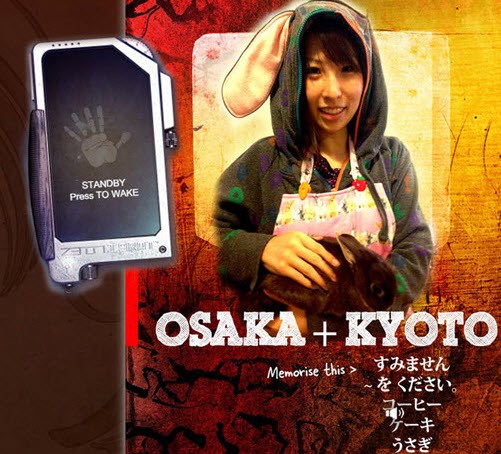 This is just a small selection from the huge range of resources available in the 'Showcase' section for each of the target languages. There is also an extensive set of online interactive activities in the 'Languages Online' resources developed for each language, which would provide an excellent supplement to textbooks.
Support for teachers new to teaching languages
Many primary schools are in the position of offering a language for the first time, or supporting a teacher who has limited experience of the target language and/ or of teaching languages. Library staff may be called on to provide additional support. The LLS website offers a lot of resources for educators in this situation. For example, the two-year Scope and Sequence outlines provide a set of lesson plans and links to resources.
Modules such as 'New to Teaching Chinese' provide advice about sample programs, resourcing, and suitable apps. These modules can be found in the 'Professional Learning' section of the site.
Resources for library staff
Library staff are often at the forefront of promoting the use of digital technologies in schools. The LLS site contains a range of modules that provide support to languages teachers wishing to extend their use of ICT in and out of class. 'Professional Learning' modules explore the ways in which the target language might be supported in a range of curriculum areas. There are links to Australian Curriculum learning areas such as English, History, Geography, and the Arts. These links will enable the accumulation of a collection of resources that strategically support the target languages and cultures across the school.
'My Flipped Classroom' has many practical tips and examples of software that could be used by the teacher of any learning area in the school. There are language-specific modules providing advice about apps, and there is a useful module with examples of how to run an effective digital storytelling class that emphasises language acquisition and engagement.
Selecting appropriate texts
Working out how to best represent the target culture in your collection can be tricky. Pandas are cute, but may not present the most up-to-date and rounded picture of contemporary China. It is important that our students are exposed to many facets of the target country and its culture/s in the course of learning a language. To resist 'geishafication' of your collection, the LLS hosts a couple of checklists that may help you to select appropriate resources for the school library's acquisition, or to help with the teaching of texts from other cultures in English, humanities, or arts classes.
You'll find these generic checklists in all the modules that have a crosscurriculum focus, for example in 'Focus on Japan across the Secondary Curriculum'.
Social media and celebrations
Your library is likely to be the locus of school-wide celebrations for events, displays, and special days. This makes it a go-to place for the languages teacher/s who are looking to increase engagement with the target language and culture. The LLS has several resources that provide inspiration. Promoting Indonesia (and Indonesian): A Case Study has some great ideas for energising the languages program and engaging the whole school in Indonesian-focused activities. These ideas would work equally well for any other target language.
Social media
There are several Facebook groups that provide a significant level of dynamic support for the languages teacher. Links to these groups can be found on the 'Connect' section of each language area of the LLS website or via Facebook itself.
The most active of these groups is the Japanese Language Teachers of Australia. It was created in July 2014 and now has over 1,500 very active members. It is proving to be an invaluable means of support for both new and experienced teachers. Posts range from a recent plea for help in managing disruptive and disengaged students, to sharing some new hiragana resources, to a request for help with a database of useful comments for report writing. You'll find ideas for celebrating special days and events; new texts, videos, and online links; and a community that can provide feedback about the best materials for your school. Membership of this Facebook group will help you to effectively resource your library and provide invaluable professional support for those teaching Japanese in your school.
Other language-teacher-focused communities include the Primary Indonesian Language Teaching Facebook group, the Indonesian Language Teachers in Australia Facebook page, and the Mandarin Chinese Language Teachers Facebook group.
Finally . . .
The LLS is a deep repository of riches. If you or your language/s teachers would like a personalised webinar tour, or have questions or comments about the site, please contact the Language Learning Space team: [email protected]. 
If you would like to download the library catalogue record for the Language Learning Space website, you can search via SCIS number 1680949.