It's time: let's improve schools' perceptions of teacher librarians
Bev Novak recommends ways to encourage staff and students to make the most of teacher librarian skill sets.
---
I recently noticed that a work colleague shared a link to Sally Dring's fabulous article published in 2014, 'Don't overlook your school librarian, they're the unsung heroes of literacy'. When I read this article a couple of years ago, I shared it on Twitter, and was delighted to read Sally's reply: 'It needs saying!'

Dring's article highlighted the many valuable attributes and skills that teacher librarians bring to the school community. These are outlined below.
Having dual qualifications in both teaching and library management allows teacher librarians to see the 'big picture' from the perspective of both student and teacher across a range of subjects and year levels.
An expertise of teacher librarians is teaching information literacy. Learning how to locate information online and how to judge its value and relevance to the topic at hand are skills that can best be taught by teacher librarians.
Teacher librarians can support teachers across the school by providing valuable links to resources relevant to the curriculum. Working with teachers to locate new resources when curriculum content changes, as well as providing resource lists for students and teachers, is a valuable skill held by teacher librarians.
By encouraging students to shun plagiarism and instead demonstrate learned note-taking skills, teacher librarians can assist students to become independent researchers.
Teacher librarians can teach skills in how to approach research assignments, and how to locate and assess relevant digital and hard copy resources. By making use of these skills in the classroom, teachers act as role models on how best to utilise the skills of teacher librarians.
The core 'business' of teacher librarians is reading and literacy. Locating the right book at the right time for an individual child or teacher is a skill that should be highly valued and utilised by all members of the school community.
Dring concludes her well-stated thoughts by imploring school communities to make the most of a valuable asset so often overlooked:
But many school librarians are seen purely as minders of a spare IT suite or as date label stampers. They are enormously, depressingly, frustratingly underused.

So don't forget to seek out your school librarian. You will be amazed at how much support they can give you and how much time they can save you. And they really do want to be taken notice of.
It's disheartening that nearly two years after Dring's article was published in The Guardian, teacher librarians still need to assert their relevance within school communities. In her article in Connections 98, 'The importance of school libraries in the Google Age', Kay Oddone notes the positive attributes of teacher librarians, and implores readers to use her arguments as a 'catalyst for discussion' to bring about change.

As I consider the arguments presented by these two writers, and acknowledge the two-year gap between their publications, I wonder whether anything has changed in the intervening years. And if nothing much has changed, perhaps the question that we need to ask is 'How can we bring about change?'
Why is the teacher librarian role still undervalued in our school communities?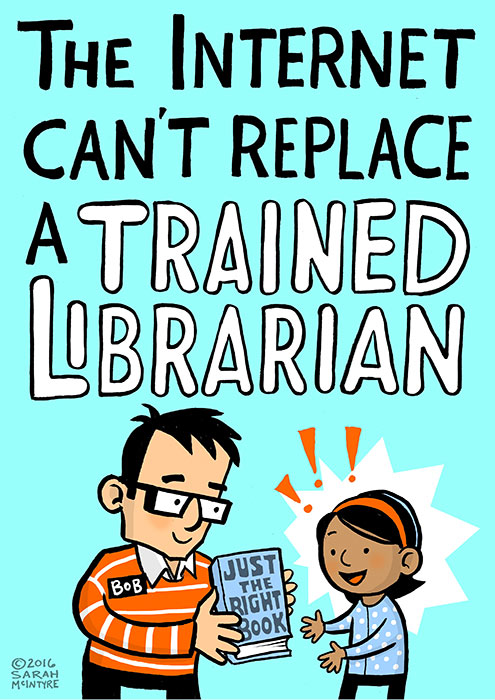 To bring about change, we need to objectively assess what it is we are doing: look at it from all sides and angles, and forge a new path.

We need to brainstorm different ways to approach our issues of concern. By looking at some of the statements mentioned by Dring and Oddone in their articles, the following ideas tumble to mind.
Highlight the 'teacher' in teacher librarian
Don't assume that teaching staff and students know that you have dual qualifications in teaching and librarianship. Repeatedly and excessively refer to yourself and those on your team as teacher librarians, highlighting what you can do to assist. If the school community doesn't know about your skill set, how can you expect it to utilise your skills?
Run assignment help sessions
Be proactive: volunteer to run an introductory session for a new topic or assignment, which may include how to start an assignment, where to find resources, or how to best organise the information retrieved. Don't fall into the trap of volunteering to run these sessions for the one subject, the one teacher, or the one year level, as that leads to the possibility of routine, and overshadows the wide range of skills that can be offered by teacher librarians. By 'sprinkling' the offer to volunteer among different subjects, teachers, and year levels, a buzz can be created, and a need for the skills on offer can be generated. When demand can't be met, other voices may take their request to admin for you.
Collaborate with teachers
Ask teachers to assist in the location and evaluation of new resources. This initiates a team effort between teachers and teacher librarians, while increasing awareness of all the valuable resources available. Invite teachers to help locate new resources: hard copy books, ebooks, and online resources. Creating a joint 'ownership' of resources is an important and valuable way to increase their use.
Run library skills workshops
Run imaginative and fun workshops for students outside of class time on the basics such as using the library website, where to find information, how to use databases, the dangers of plagiarism, and note-taking. Creating a presence for the library in the eyes of the student body will underline that teacher librarians are able to do lots more than fix the photocopier.
Be heard in staff or faculty meetings
Teachers are busy and struggle to find time to do everything, so reach out to them. Request a short time allocation at full staff meetings, or ask faculty heads for 10 minutes of a faculty meeting. In these meetings, share skills that can be offered as well as how and where resources can be located on the school intranet or library webpage — but don't try to share everything at once. Aim for a series of show-and-tell sessions, or a few sessions per term/semester.
Hold workshops for teachers
Help staff overcome their hesitation to utilise library staff and resources by running orientation sessions, sharing the location of resources both within the library and on the library website. Hold these sessions at the start of the year, or during recess or lunch breaks throughout the year. Food and coffee/ hot chocolate are valuable enticements.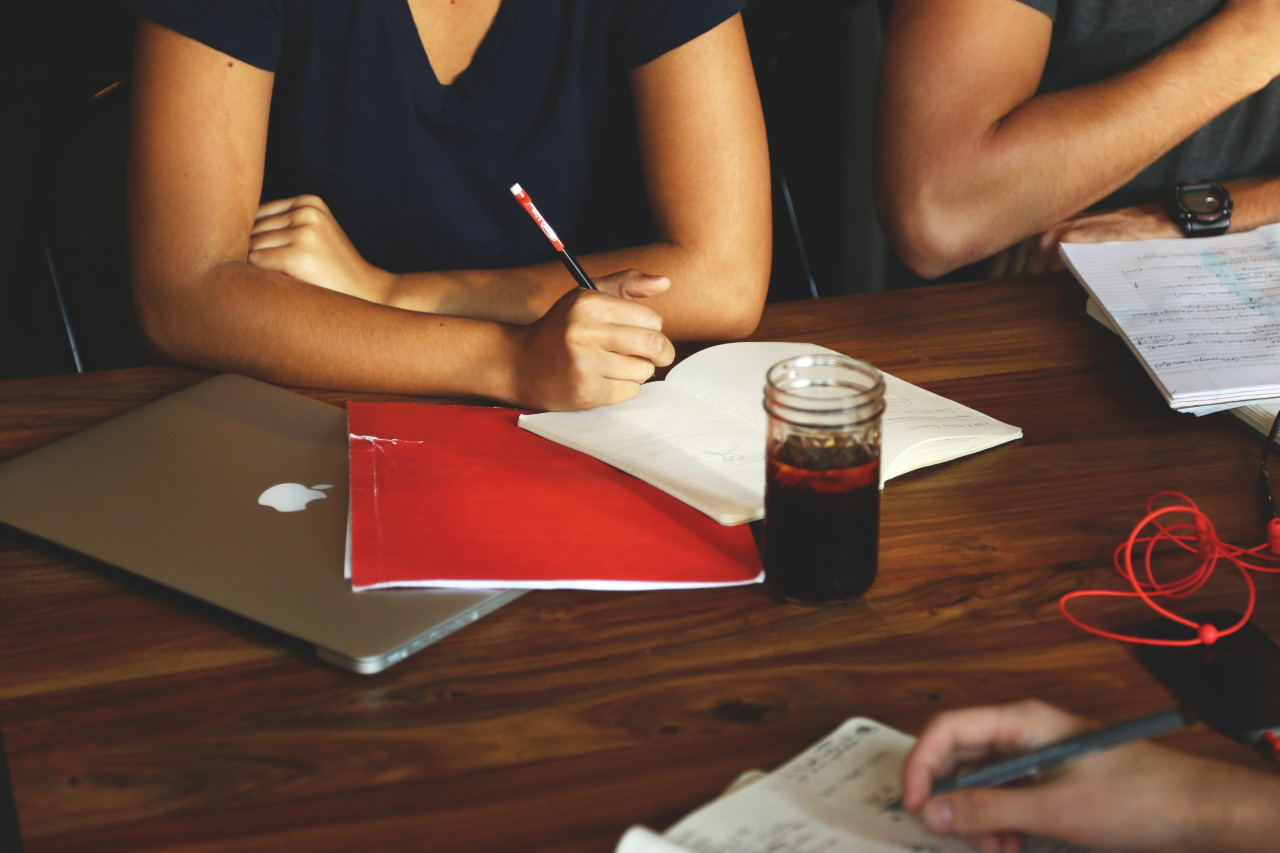 Create 'foot soldiers'
Always have at the back of your mind the aim to create 'foot soldiers' to further the library cause. Once teachers know how much assistance teacher librarians can provide in the delivery and support of curriculum content, the more they will act as role models of how their students can use library resources and the skills of teacher librarians. And if — as I expect some of you are saying — you've tried this and it didn't change anything, try again by targeting different, more influential teachers in the school. Remember to always target those teachers who are most likely to tell other staff what a fantastic support you have been to them.
Promote library resources
Share and publicise lists of resources available through the school library. Make access to these resources easy to find and easy to use, and share these with both staff and students.
Promote reading culture in the library
Never forget that library staff are the school's resident experts on reading and literacy. Promote this regularly in every possible way with all teaching staff and all year levels: hold book events; circulate reading lists online and in hard copy; and create challenges, flyers, posters, websites, and competitions. Being innovative, staying fresh, and keeping the library collection vibrant are as important as never giving up – even when programs laboured over don't succeed the way you hoped.
Create a visible presence for the library and its staff
Publicity is key to success. Once a program has been initiated and put in place, be sure to sell it: tell the school community about the program, who was involved, and what was achieved. Publicity should come in every form imaginable: newsletters, school and library blog posts, social media, wall displays, and student presentations. No amount of publicity is too much.
Conclusion
Taking a step back to look at a situation with fresh eyes can be demanding, exhausting, and time-consuming. Could the effort be worth it? Is an improved role for teacher librarians and school libraries guaranteed by the effort expended? It's not guaranteed, but if we don't try to turn the situation around in our schools, another two years may go by in which teacher librarians continue to be underutilised and undervalued.
---
References
Dring, S 2014, 'Don't overlook your school librarian, they're the unsung heroes of literacy', The Guardian, 18 September, https://www.theguardian.com/teacher-network/teacher-blog/2014/sep/18/school-librarian-literacy-support-teacher-students.
Oddone, K 2016, 'The importance of the school library in the Google Age', Connections, no. 99, http://www2.curriculum.edu.au/scis/connections/issue_98/feature_article/importance_of_school_libraries_in_google_age.html.
Image credits: