Leigh Hobbs on school libraries and storytelling
SCIS speaks to Australian Children's Laureate Leigh Hobbs about his experiences in school libraries, children's literature, storytelling, and creating characters.
---
What role, if any, did school libraries play in developing your love of storytelling?
When I was a child at school — in the pre-computer and internet early 1960s — the school library was my centre of exploration and discovery. I had friends of course and liked mucking around in the school yard, but the library was a sort of safe haven where I could sit and dream and read and draw. I've always loved books, but it was the librarian at Bairnsdale Primary school who steered me toward the books and book creators that later influenced my work.
What is your favourite memory of libraries from when you were growing up?
My favourite childhood library memory is of Wednesday afternoons — or was it Tuesdays? — at Bairnsdale Primary school when every class would excitedly crowd into the library to watch scratchy films from the Victorian education department film library. Many kids didn't have a TV at home, so this was a real experience for a lot of us.
What has been your most memorable experience working in children's literature?
I've had many memorable experiences working in children's literature both here in Australia and overseas, but one that stands out is my visit early this year to a small school in Western Australia. It was the Emmanuel Christian Community School. Inside the modest yet well-used school hall, with its whiteboard minus a wheel, was a marvellous display by the excited school librarian. The kids all arrived enthusiastically, and I was warmly welcomed by the school principal who sat with the students as we drew Old Tom, Mr Chicken, and Horrible Harriet. Even their priest sat in on a session and proudly held aloft his drawing. I've never felt so warmly appreciated. It is a wonderful school with marvellous, dedicated teachers.
How can we help to promote a positive reading culture in younger people?
Adults can foster a positive reading culture in children, firstly, by reading to them. Also, by being a supporter of school libraries and librarians. Many people don't realise how precarious the situation is in regard to school libraries. Many school authorities think that because of the internet, we don't need books — and therefore we don't need librarians. Another way to foster a love of reading is to try to sense what children are interested in and help them to develop that interest via books. It may be sport, humour, history, or biographies. Each child is very different, and so are their interests.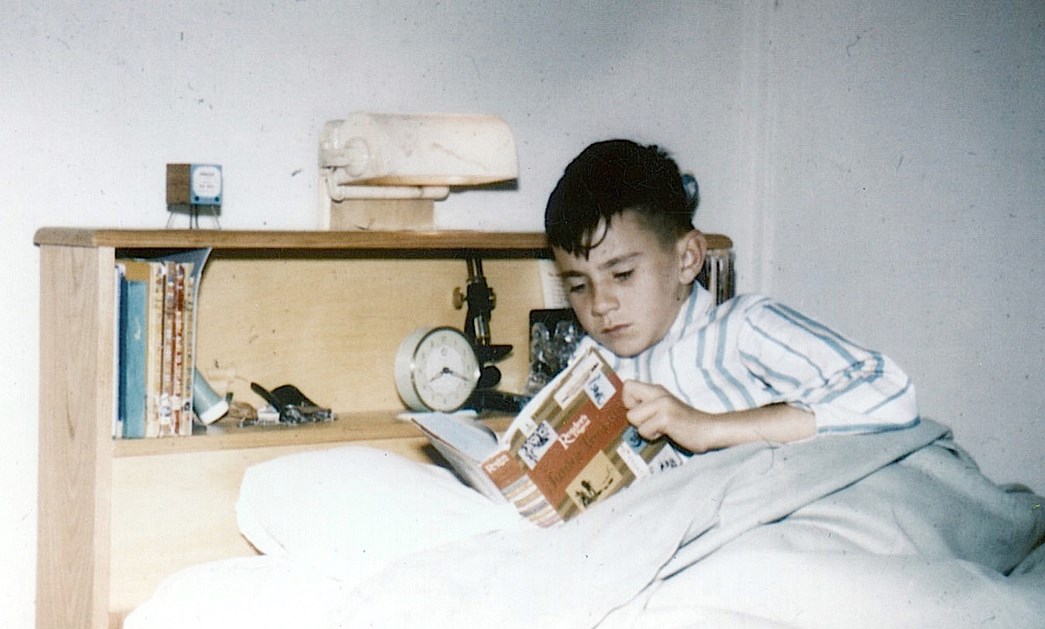 What advice do you have for young people interested in art and storytelling?
To young people interested in art and storytelling, I would advise them to write and draw as much as possible. Find your own 'voice'. Get a good sketch book — one of those A4 size ones with a black cover — and put everything down on paper. Write stories or poems and doodle lots. Illustrate your thoughts. Read widely and look at the work of other artists and authors to broaden your range of reference. Look carefully and try to figure out what it is you like about their work, whether it's their use of words, or their pictures.
Did your experiences as an art teacher shape your career as an artist and storyteller? If yes, how so?
My experiences as an art teacher for 25 years certainly honed my survival skills, and I suspect years in a classroom helped me get a sense of how children think. Quite a bit of my children's books are set in the classroom context, and I think this comes more from my perspective as a teacher than from my point of view as a young school student many years ago. My 4F for FREAKS stories, I think, could only have been written by an ex-teacher. In fact, those books are written from the teacher's point of view.
Who is your favourite artist? Which artist/s have most influenced your work?
I don't have one favourite artist. But the two artists whose work I loved as a child — and still do — are Ronald Searle and Ludwig Bemelmans. Ronald Searle created the St. Trinian's books and Bemelmans wrote and illustrated the Madeline books.
When you're creating books, what comes first: the character or their image?
When I'm creating books, the story forms around the character/s. Sometimes what comes to mind first ends up on the last page. My books are like character studies; in each story, I learn more about the particular character by putting them in a certain place or situation and seeing how they behave. If I were to write a book about Rome, and Fiona the Pig was the star, it would be completely different than Mr Chicken arriva a Roma.
And lastly, if you could meet any of your characters, who would it be?
If I could meet any of my characters, the one I would have the most to say to is Mr Badger. After all, he lives and works in London, which is my favourite city, and I suspect he is the most pleasant and uncomplicated of them all.