Reading Australia: bringing Australian stories into the classroom
Now with over 200 freely available resources, Reading Australia will inspire you to bring Australian stories into your classroom.
---
Reading Australia was created by the Copyright Agency in 2013 to assist Australian teachers to teach books by Australian writers in the classroom.
The Copyright Agency is a not-for-profit organisation with more than 37,000 members, who are mainly Australian writers, artists and publishers. We negotiate, collect and distribute more than $100m in copyright fees and royalties each year. This money is paid for the use of copyright works by businesses, government, school bodies and Australia's university sector.
Through our Cultural Fund we support a large range of cultural and creative projects by providing vital grants to enhance the profile of Australian writers and visual artists and to support our dynamic writing, publishing, education and visual arts sectors.
What is Reading Australia?
The Cultural Fund's only in-house initiative is Reading Australia, a website through which we publish freely available teacher resources with a focus on Australian books.
We believe that every society needs to tell its own stories. Part of Reading Australia's aim is to champion Australia's rich literary history and to connect teachers with thoughtful, stimulating and challenging literary works for Australian students.
To achieve this, we provide quality and insightful resources to support all teachers of English and Literacy in bringing Australia's unique literature into classrooms.
Reading Australia now has over 200 full units of work from Foundation to Senior Secondary. These teacher resources are full units of work that are designed to help teachers navigate Australian texts within the framework of the Australian Curriculum.
The units include curriculum codes, sample classroom and assessment activities, and links to other relevant online resources, and are written by teachers with active teaching experience. We provide everything you need to comprehensively teach and engage your students across a suggested time frame.
With this wonderful resource, teachers will be able to bring the pure joy of reading to their students – from Junior Primary through to university. It's also an excellent place for anyone to begin a journey of discovery of unforgettable Australian literature.
– David Malouf
What's new?
Late last year we commissioned 26 new full units of work – 15 for Primary and 11 for Secondary – to be published in 2021/22. The new resources will cover the following titles:
Secondary:
1. Guwayu – For All Times edited by Jeanine Leane
2. Growing up Disabled in Australia edited by Carly Findlay
3. Meet Me at the Intersection edited by Ambelin Kwaymullina and Rebecca Lim
4. Father's Day by Tony Birch
5. Finding Eliza by Larissa Behrendt
6. A Scent of Eucalyptus by Barbara Hanrahan
7. This is How We Change the Ending by Vikki Wakefield
8. Maralinga, the Anangu Story by Yalata and Oak Valley communities, with Christobel Mattingley
9. 47 Degrees by Justin D'Ath
10. Gotham: The Wisdom Tree by Nick Earls
11. Single Asian Female by Michelle Law
Primary:
1. Bamboozled by David Legge
2. Goodbye House, Hello House by Margaret Wild
and Ann James
3. One Little Goat by Ursula Dubosarsky and Andrew Joyner
4. Introducing Teddy by Jessica Walton and Dougal MacPherson
5. Where Happiness Hides by Anthony Bertini and Jennifer Goldsmith
6. Finding François by Gus Gordon
7. Our Little Inventor by Sher Rill Ng
8. Suri's Wall by Lucy Estela
9. The All New Must Have Orange 430 by Michael Speechley
10. Paperboy by Danny Parker and Bethany MacDonald
11. Waves by Donna Rawlins, Heather Potter and Mark Jackson
12. One Minute's Silence by David Metzenthen and Michael Camilleri
13. The Duck and the Darkling by Glenda Millard and Stephen Michael King
14. Took the Children Away by Archie Roach and Ruby Hunter
15. His Name Was Walter by Emily Rodda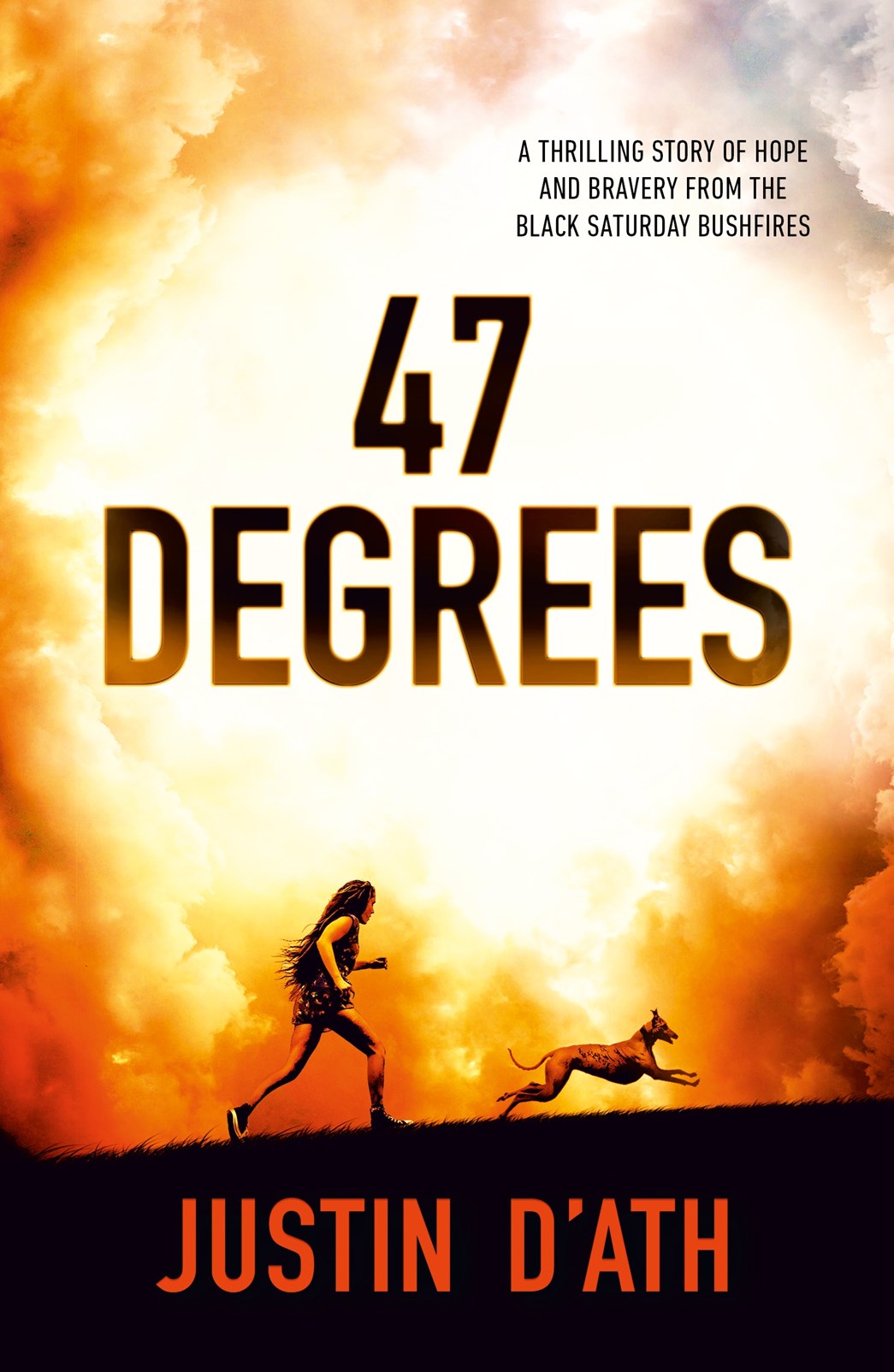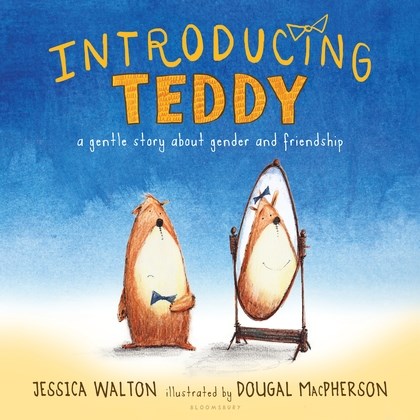 Supporting First Nations writers and illustrators
On receiving feedback from teachers who felt they didn't have the cultural knowledge or resources to teach First Nations books effectively and respectfully, we established a partnership with Magabala Books.
Based in Broome, this publishing house focuses on producing books by First Nations creators. We have published 28 resources through our partnership with Magabala Books, with at least one resource for every year level. Magabala Books is Bruce Pascoe's publisher, and we are delighted to have published a resource for both Dark Emu and the junior counterpart, Young Dark Emu.
We have published a total of 50 resources to accompany books by First Nations writers and/or illustrators. Before publication, each resource goes through an educational review as well as an additional cultural review to ensure each unit is culturally appropriate for classroom use.
The Reading Australia Fellowship
The Reading Australia Fellowship provides $15,000 to a leading English and Literacy teacher or teacher librarian to develop a career-enhancing research project in a specific area that will enhance their skills and abilities in teaching English to Australian students.
In July 2020, we announced Karen Yager, a teacher with more than 25 years' experience, as the Reading Australia Fellow for 2020. Her project will focus on the connection between the Australian landscape and literature, with the aim of developing an extensive resource to support English teachers in improving their students' writing. Applications are now open for the 2021 Fellowship. The successful Fellow will have at least five years' experience working as a teacher, will be expected to write a 5,000- to 10,000-word report and will present their research findings at teachers' conferences.
Applications close on 12 April 2021 and will be assessed by a panel of independent peers. For details on how to apply, visit the Fellowships page on our website copyright.com.au.
Australia Reads
The Copyright Agency's Cultural Fund supports Australia Reads, a book industry initiative that encourages Australians of all ages to celebrate the joys of reading. We know reading is good for our health, wellbeing and employment prospects, and is also fun. The key event is the Australian Reading Hour which asks you to pick up a book for an hour, whether it's to read independently or with others.
Visit australiareads.org.au for more information on how you can join in the celebration.
Research into the importance of teacher librarians
As a response to the decline in funding for teacher librarians in Australian schools, Margaret Merga, a senior lecturer in literacy at Edith Cowan University, received a grant from the Cultural Fund to undertake research into the correlation between teacher librarians and improved literacy outcomes for students.
In particular, Merga's research was on how teacher librarians in Primary and Secondary schools advocate for reading literature, with a focus on Australian literature. Her research identifies a number of strategies in which teacher librarians play a particularly important role in supporting students' literacy development.
Merga's research has been published along with an excellent piece in The Conversation: theconversation.com/ten-waysteacher-librarians-improve-literacy-in-schools-110026.
Become a member for free
I invite you to join the Copyright Agency – becoming a member is free. Please contact us or visit our website for more information on the benefits of membership, eligibility and how to join.
You can also register for a free Reading Australia account – this allows you to bookmark your favourite resources and even add your own notes to return to later. You will also receive the monthly Reading Australia newsletter that features brand-new resources as well as book and education-related news.