Pivot! Moving a library forward when COVID gets in the way
Teacher Librarian Catherine Barnes – a passionate advocate of connecting students with resources within and beyond their school library – reflects how the school community grew to embrace opportunities in 2020.
---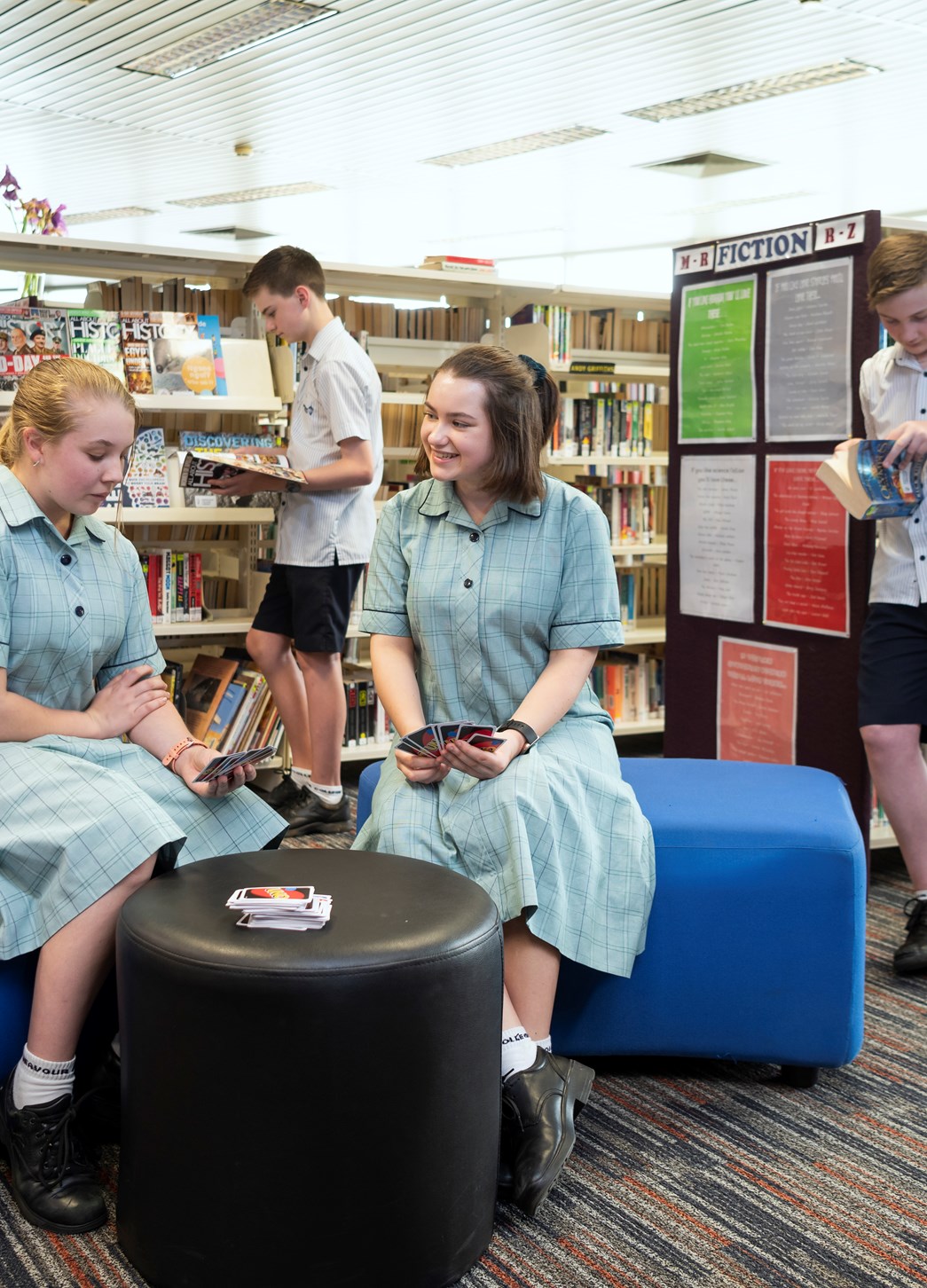 'Pivot' used to be a word from the netball court, then it became the butt of a joke from the much loved Friends TV show, but over the last 12 months it has become an everyday reality in our schools.
In 2020, our school calendar was full of excursions and incursions overwritten with the word 'Cancelled'. However, in a space where learning is a purpose and a priority, this also provided opportunities to 'pivot' and enhance our programs in other ways. School libraries were no exception. With the awareness that we didn't want to force a complete change of direction, both educationally and in the values our school libraries elicit, we pivoted to other opportunities to enhance our students' learning.
The first challenge and opportunity was the closure of our local public library, which is conveniently located 200 m from our school.
Many of our students frequent the local library after school to access both the collection and their chess sets. We found more students staying on in the library after the school day was over, and took the opportunity to refresh our games collection. I would never have known 'Exploding Kittens' was a card game if it were not for COVID.
As our students were also regular borrowers of books from the public library, I took it upon myself to demonstrate the ebook collection they offered. This was both a blessing and a burden – students were then coming to see me when they could not borrow the ebook they desired, as it was already on loan through the public library system. Another opportunity arose: with some pivoting of my own budget, I purchased our own ebook collection. Previous forays into ebooks in our library had not appeared to be financially viable solutions. I had found the borrowing rate to be low and the cost to be prohibitive. However, with ebooks being the only solution for the students to have access to new books during the school holidays, our own ebook subscription suddenly became a success. My initial discussion with the Business Manager involved the words 'trial', 'COVID' and 'educational outcomes'. In the end, the decision to resubscribe this year came down to a viable collection that sits alongside our physical collection and is accessed frequently and fervently for leisure and curriculum reading.
Our next challenge and opportunity arose with the cancellation of a long-planned author visit to be held late in Term 1. Initially we baulked at the alternative offered, a Zoom talk. We had 130 Year 9 students to entertain, they were not familiar with Zoom meetings and we ourselves did not feel up to the challenge. Fortunately, a temporary lockdown in South Australia refined both our own and our students' online meeting skills. The patience of the author was to be commended as he recommended structures and activities that would suit an online delivery.
This was one of our greatest pivots – did I mention 130 Year 9s? We split this group into three and I am pleased to say that Jack Heath is just as charming and engaging online as he is in person. Being online, we also snuck a few eager Year 7 students into the room, and the occasional wandering teacher. This has opened our staff up to many further opportunities for online guest speakers. Currently, we are in the process of moving one of our yearly excursions to local cultural institutions to online visits to cultural institutions across the world. Through this method, the access to academics and experts has grown exponentially and our students are richer for the experience.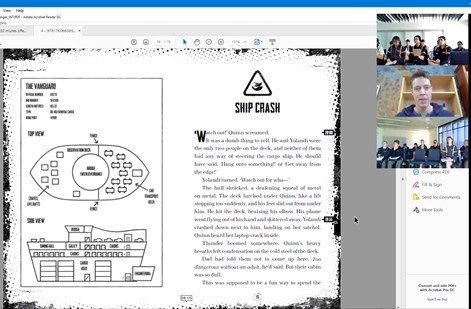 Then the greatest challenge arose, the postponement of Children's Book Council of Australia (CBCA) Book Week to a date which proved challenging for our updated school calendar. Book Week has always been a feature in our calendar, even as a secondary school. Students and staff embrace it like a much-loved teddy bear. The option to cancel was discounted for many reasons, one being the wellbeing of our students, as by Term 3 the 'cancel culture' was starting to affect our teenagers. We took the decision to design our own homegrown 'Readers and Writers Week'. What could have been an opportunity to lighten our workload, opened us up to an opportunity for collaboration and innovation.
In the past we have honoured and celebrated the Book Week activities and resources; however, this year we tapped into our own toolbox. It started with our own 'Book of the Year' awards. Through the use of Microsoft Forms, students voted for their favourite book from a longlist, then a shortlist, leading to a semifinal and then at last to a grand final. For those students studying at home, they were able to engage with the hearty competition to see their book progress. For those on site, we displayed the gradually reducing list of books for all to see. As a secondary school, it can be difficult to engage students in reading, but more than 50 per cent of our students voted for their favourite book.
There is no question 2020 was a challenging year. However, in a space where we could not rely on the standard toolbox for libraries, we as a staff and a school community grew to embrace opportunities.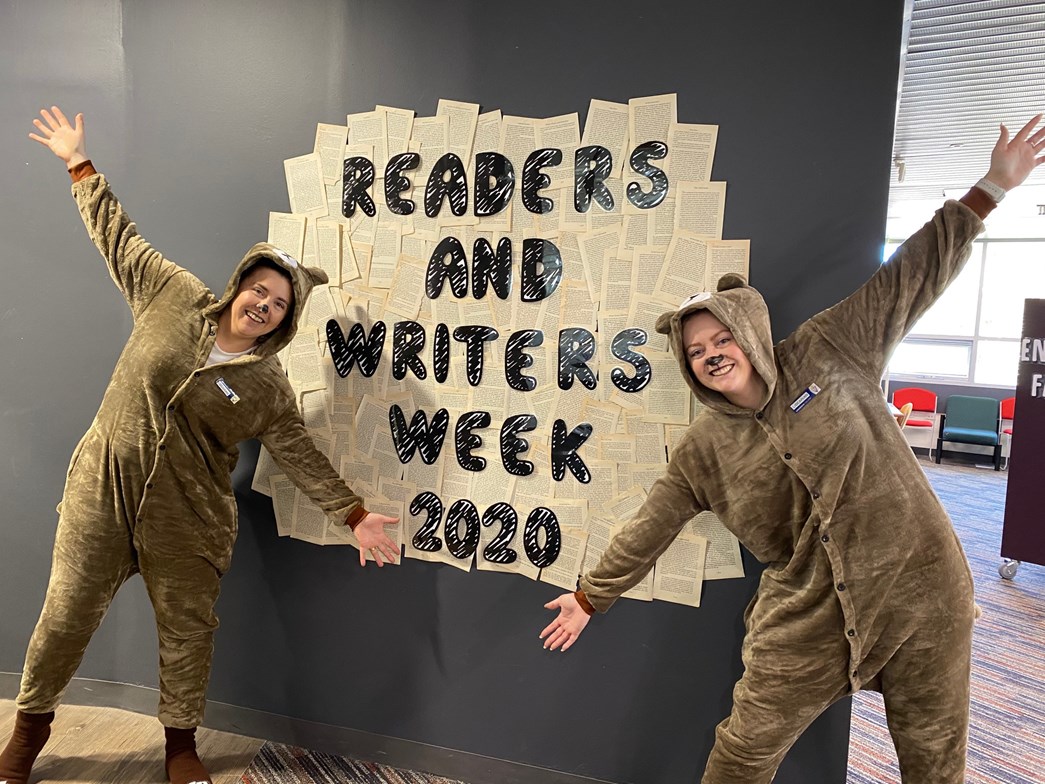 Next, we enriched our offerings by looking within, instead of outside, our community, with a Staff vs Students debate. The debate was held at lunchtime and conducted in a light-hearted manner, with the combination of a chaplain, an art teacher and an IT teacher, and invigilated by a maths teacher. Suddenly, Book Week had moved well beyond just books.
Dress-up Day was also well-received. The loss of Comic Con and other opportunities for our teenagers to cosplay was sorely felt, but as a school we were able to see students in their alter egos. There was, again, a small pivot – not all costumes were from books, but they were characters, the basis of stories, so equally valid. It was so successful and showed that sometimes you don't realise the gifts you have in your own community, gifts that we are sure to engage with into the future.
There is no question 2020 was a challenging year. However, in a space where we could not rely on the standard toolbox for libraries, we as a staff and a school community grew to embrace opportunities. Looking in, instead of looking out, has also opened us up to other avenues to explore: Living Libraries, mentorships, online collaborations are all going to feature in our future.
When I think of the word 'pivot', I do not think about turning around and changing your course, I think of continuing to move forward but in a manner which you had not originally intended. In this environment, staff and students demonstrated hidden skills, in novels we call these 'superpowers'. In our circumstances, the course chosen was the educational and wellbeing outcomes for our students, all of which were considered and enriched during this time and will be into the future.
Image credits
Images supplied by Catherine Barnes