Education Lending Right (ELR) School Library Survey 2020–21
A behind the scenes look at the Educational Lending Right program
---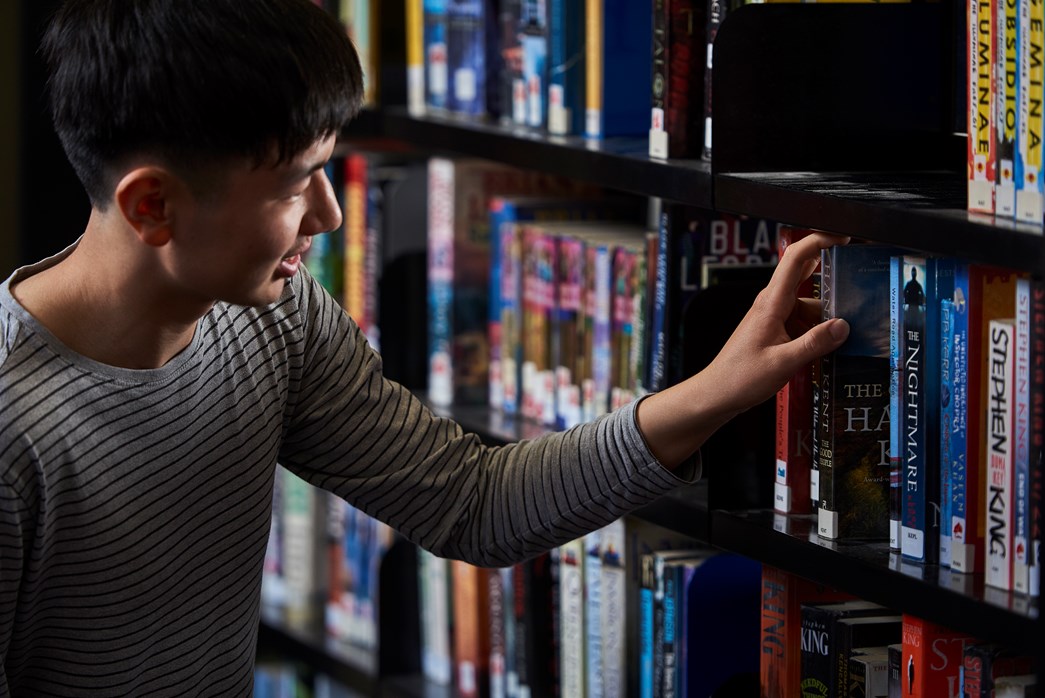 Many thanks to everyone who participated in last year's ELR School Library Survey. Considering the disruptions experienced during 2020, we expected to struggle to receive the required number of surveys from schools. Instead, 348 surveys were completed before the end of the school year: a tremendous total that compares favourably with previous years.
The ELR School Library Survey is conducted by Education Services Australia (ESA) on behalf of the Australian Government's Office for the Arts. The purpose of the survey is to determine an estimate of the number of copies of books available in Australian school libraries. The Office for the Arts then combines the school scores with university and TAFE estimates to determine how much money will be paid to eligible authors and publishers to provide recompense for revenue lost because their books are available for free in school libraries.
Among the most commonly-available titles in last year's survey were:
• Spanish omelet by Jackie Tidey and Trish Hill (SCIS no. 1000000)
• English interactions (Book 3) by Lesley Andrews and Janet Young (SCIS no. 1000079)
• Making waves by Jackie Warrick and Stanley Wong (SCIS no. 1000249)
• How to be normal in Australia: a practical guide to the uncharted territory of Antipodean relationships by Robert Treborlang and Mark Knight (SCIS no. 1000251)
• In the zone by Jackie Warrick and Lisa Coutts (SCIS no. 1000252)
• Kaz by Jackie Warrick and Lisa Coutts (SCIS no. 1000254)
• Gold diggers by Paul Collins and Michele Gaudion (SCIS no. 1000268)
• 2 Real 2000 by Paul Collins and Nick Buttfield (SCIS no. 1000270).
Other popular authors included:
• David Drew
• Ian Lea and Roger Harvey
• Isabel Anderson
• Janeen Brian
• Robyn Opie.
In addition to those schools who were sent individual invitations to participate, we surveyed government schools in Tasmania and NSW by centrally extracting data through digital library vendors, that is, SirsiDynix and Oliver 5 (Softlink).
Primary, secondary and F–12 schools from all states and territories were selected to participate, as were schools from the Government, Catholic and Independent sectors.
Of those people who completed the participant survey, 97 per cent reported that ELR was not time-consuming; most completed it in less than five minutes. It was reported that 31 per cent of respondents had participated in ELR in previous years.
Of survey respondents, 26 per cent identified themselves as teacher librarians, 30 per cent as library officers, 16 per cent as library technicians and 17 per cent as librarians. Other people who completed the survey included IT staff, administrative staff, teacher assistants, heads of library, and a library manager.
Some 12 per cent of participants required help to run the ELR survey. Most contacted Education Services Australia via email or telephone. Some contacted their library services provider.
Comments received from participants included:
• I am happy to assist with the survey as it is a great support of authors and publishers (from a Victorian government secondary school).
• Thank you that we can help give authors the credit they deserve :) (from a NSW Independent F–12 school)
Congratulations to Sally Castledine at Castletown PS in Esperance, Western Australia for completing the participants' survey and having her name drawn as the winner of a $150 voucher. Sally opted for a Booktopia voucher after being tempted by some of the alluring epicurean options available.
Education Services Australia is always keen to hear suggestions from library staff about ways the ELR survey can be improved. If you would like to offer any advice, please email: [email protected].