School library spotlight: Newtown public school
A look inside Lucy White's school library in Sydney's inner west.
---
What is your job title, and what does your role entail?
I am the teacher librarian at Newtown Public School in Sydney's inner west. It's actually the school I attended as a child, and I was so delighted to start working here back in 2018!

We are a school of 371 students from K–6. We have 15 classes this year, and I take each class for one hour of RFF (Release from Face to Face). What we're doing in our library time varies depending on the stage. We could be doing a novel study, exploring and responding to multimodal texts, undertaking guided research, creating podcasts, spotting character strengths and more. As a Cultures of Thinking school, I strive to ensure that student thinking is at the forefront of every lesson, and that students know their thinking is valued.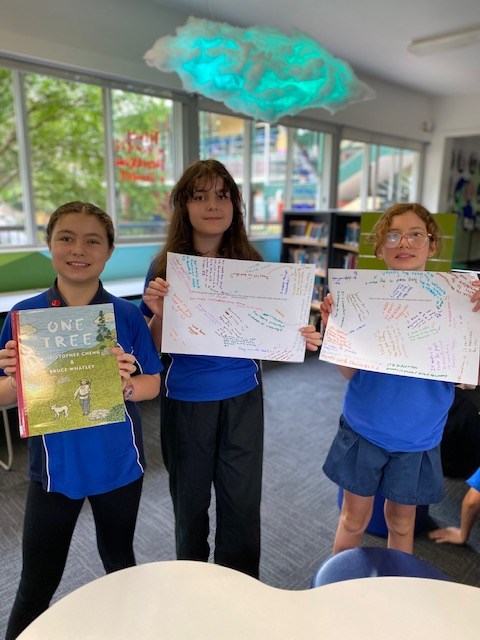 I co-lead our student leadership program, which is modelled on the Australian parliamentary system. Our eight ministers each lead a department, which provides opportunity for authentic student voice and participation within our school community. We even have a Department of Library, who ensure that students are actively involved in decision-making for this space.
I am very lucky to be at a school where the library is so valued, and the collaboration with my colleagues is the other most rewarding part of my job.
I am also part of the team leading the implementation of our whole-school wellbeing program, Grow Your Mind. I consider the socio-emotional role of the library to be significant, and I have really enjoyed seeing the impact this program has had on our students' mental health.
Then there are the other core elements of my role including collection development, collaboration with staff, resourcing the curriculum and keeping up-to-date with both school-wide and teacher librarian–specific professional learning.
What is the most rewarding
aspect of working in a school library, and why?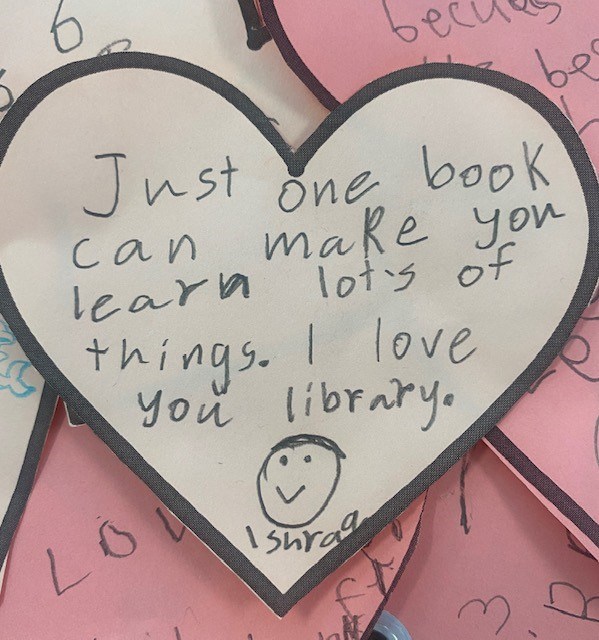 When students take the time to communicate how much they appreciate the space, or even just that they enjoyed a book I recommended, it really makes my day. Libraries are such an important place for so many kids, and building that connection is a really special thing.
I am very lucky to be at a school where the library is so valued, and the collaboration with my colleagues is the other most rewarding part of my job. In particular, I love the less formal moments when a teacher recognises that you might have some further insight into a student they're puzzling over.
Working with every teacher in every stage, and knowing every student, makes the role of teacher librarian such a unique and interesting one. I love it!
What do you see as the most important part of the library's role in the school community?
A well-resourced school library with a qualified teacher librarian is fundamental in so many aspects of a child's learning and wellbeing. In particular, libraries play a role in developing the skills to allow students to critically engage with information as both consumers and creators.
The competencies, attitudes and behaviours around information use need to be explicitly taught before students can become fluent. I'm really looking forward to working with the new(-ish) Information Fluency Framework to help scaffold students in their journey to becoming lifelong learners.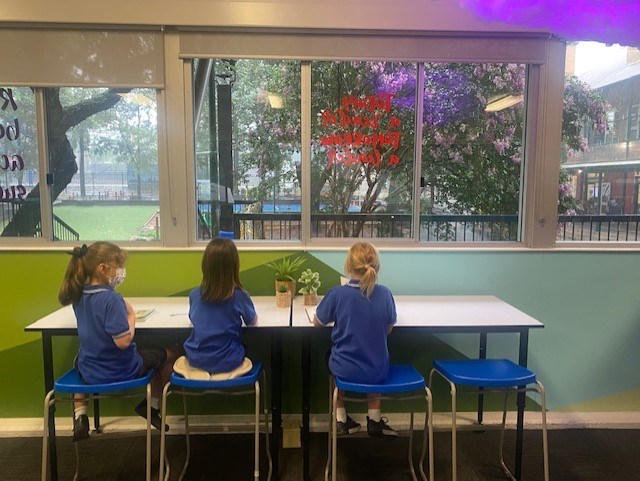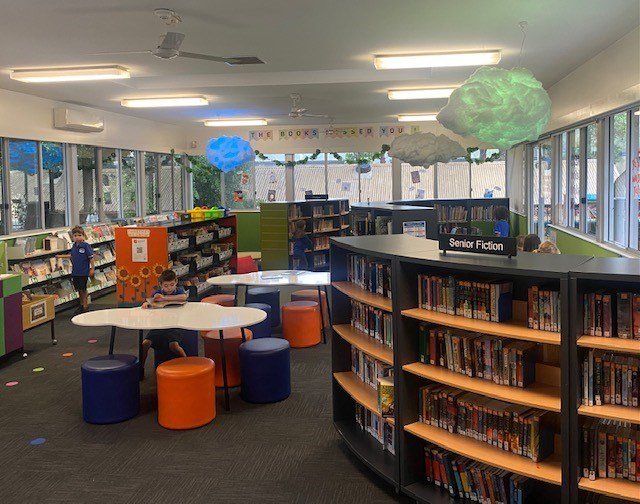 Are there any current issues or challenges facing your library? How are you working to overcome these?
I think I speak for many teacher librarians when I say that time is the most precious commodity, and we never have enough! There are so many moving parts to this role and space that I often find myself pushing certain jobs (particularly time-consuming ones like making attractive displays) down the list.
I'm hoping to harness the power of the Department of Library to assist with this more frequently this year, which I'm hoping will add an extra sense of ownership over the library space for students. I am also so lucky to have an absolute gun of a library assistant – she's only in the library with me for a couple of hours a week, but without her I'd be drowning in unshelved books and unfinished jobs. Thank you, Di!
How do you promote reading and literacy in your school? Are there any challenges in doing so?
Our staff are wonderful role models and advocates for reading for pleasure, and ensure that all students are given time every day to read. Modelling that enthusiasm for literature has a huge impact on our students, and they come to the library excited by the possibilities of what they might borrow each week.
We promote reading and literacy through our school's social media presence, the newsletter and directly to students using Yammer. Events like Book Week, the Premier's Reading Challenge, National Simultaneous Storytime, Library Lovers' Day, book fairs and Indigenous Literacy Day are all opportunities to create a buzz around books, and the Department of Library do an amazing job in getting students excited to read.
Like any school, we have our share of reluctant readers. It can be a challenge to convince them that the library is an opportunity to find books they will enjoy. I find that graphic novels and a well-rounded non-fiction collection tend to be where the breakthroughs happen.
How do you encourage students to make use of the library?
While our library isn't large, it's a calm and inviting space that students enjoy being in, and where they know they will feel welcome. One of our old staff created some beautiful light-up clouds that hang from the ceiling, and it adds a real sense of magic when students walk in. 
At lunch times, students are encouraged to come and read, play board games, colour, draw and have a chat. During library sessions, I make time to ensure students are familiar with the library space and how to use our online catalogue to eliminate possible barriers to using the space.
At the core of what I do, I want to make sure that every child feels known, valued and cared for. Building those relationships, valuing student thinking and having high expectations of all students keeps students engaged with the library space.
What is your favourite thing about SCIS?
I love finding my copy of Connections in my pigeon hole! Being the only teacher librarian in the school means that I really appreciate having a point of connection to other libraries and library professionals. I consider this to be a huge component of my own professional learning.
The cataloguing work of the SCIS team is also so valuable and saves a huge amount of time.
What would you like to see SCIS do more of? 
I would love to see more School Library Spotlights on primary school libraries.