School library spotlight: Val Wardley
Librarian Val Wardley speaks to SCIS about the two school libraries she works in.
---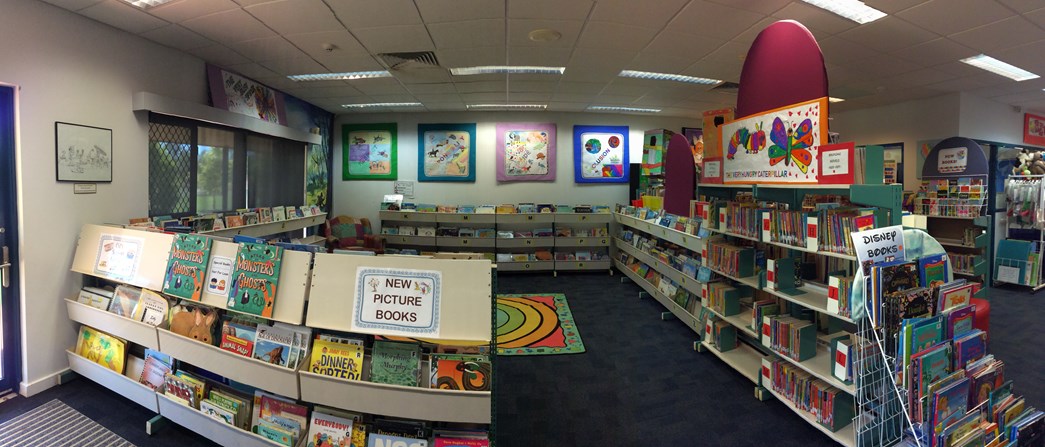 What is your job title? What does your role entail?
I am the Library Administrator at Clyde Fenton Primary School and Casuarina Street Primary School, which are both in Katherine in the Northern Territory.
I have lived and worked in the Northern Territory since 1997, and have spent most of this time working in libraries in some capacity. I have seen many changes in libraries over this time, from Command Line Library Systems and HyperCards, through to SQL and cloud-based systems. All have their advantages and disadvantages.
There have also been many changes with resource processing in order to use these systems, but SCIS has been there through all of this, from the days when we would microfiche records and mail them via floppy disc (taking up to 2 weeks to receive it back) through to current practices which see us searching, processing and having books on the shelves within a day.
In my role I work across two schools that have very different cohorts. One is a feeder school for the local area's RAAF (Airforce) Base, and it has a very transient population because families move on a regular basis. The other has a long history of providing education to local Indigenous communities as well as to other local families. The Indigenous families also move regularly between Katherine and other communities in the region making Clyde Fenton's student population very changeable. There are three other primary schools and two secondary schools in town.
I purchase, catalogue, display, cull, repair and fulfil any other maintenance requirements to support the collections in both schools. I help both adults and students coming to the library to find resources and use the library catalogue system. I encourage the use of the OPAC in both the library and on any device in the school to help library users find whatever they need.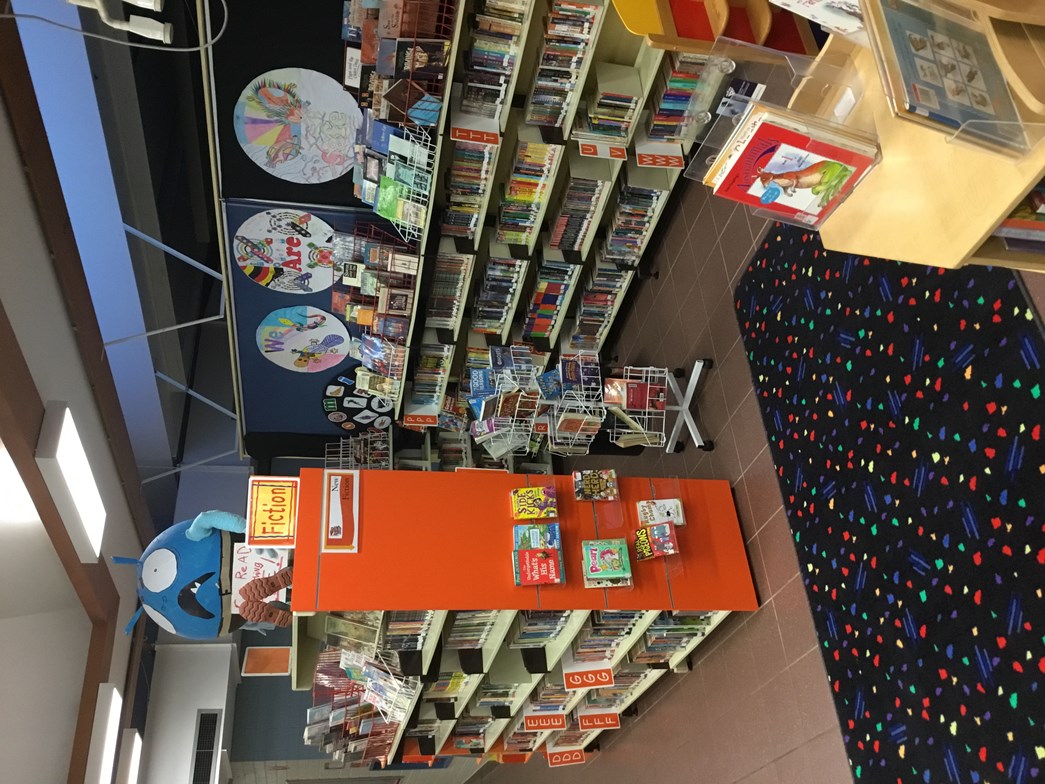 What is the most rewarding aspect of working in a school library, and why?
Choosing, processing, displaying, reading and finding all those particular books that students are looking for is very satisfying every single day. I also get to interact with students through doing storytelling each recess and lunch, which attracts a variety of kids. 
Exposure to literacy is the biggest factor in encouraging anyone to look for books and read for themselves, so making sure there is a wide range that caters for all abilities and interests takes up a lot of my daydreaming time. I love to be able to provide that 'just right' book when each child comes for their library time.
Our teaching support collection is also quite extensive, so being able to familiarise staff on how to filter through and find relevant materials – whatever the curriculum area – is also very satisfying, especially with new staff who can find it quite daunting with the extent of the collection. 
Are there currently any issues or challenges facing your library? How are you working to overcome them?
As I am only in the library for 2 days at  one school – with no other staff available for support in my absence – it has been interesting familiarising the classroom support staff in how to circulate, search and find resources in the school. Space  is also at a premium, so the collection is spread across many different areas. Communication is the key to ensure staff can find what they need efficiently, so I always encourage anyone to get in touch via email if they have difficulties finding anything.  
The other school chooses to do all their library class activities on the 3 days I am in the school, which helps immensely alleviate their circulation and searching difficulties.
How do you promote reading and literacy in your school? Are there  any challenges?
I run a Book club and Book fair at both schools, which is a great way to promote reading and literacy with students. Creating enticing displays covering titles related to prominent days – such as Anzac Day, Mother's Day, Father's Day, Easter, Christmas, thematic ideas (transport, Australian animals etc), or spotlight  on different authors – also encourages students to dive into a book they may not naturally pick as their first choice.
We are also fortunate to have some local writers and illustrators: Rosemary Sullivan (Tom Tom, Tell 'em!), Mandy Tootell (Yellow truck road train) and Kriol books by Karen Manbulloo (Moli det bigibigi). It has been great to have these local authors come in and talk about making and publishing a book.
How do you promote an interest in STEM/STEAM areas in your school? What are the challenges?
Digital Technology and Technology and Design are important curriculum areas expected to be addressed and explored. Providing supporting printed resources is an exciting and interesting aspect of my role via picture books, teaching resources and online resources.
We are lucky to be able to expose  the students to a variety of technologies  (Spheros, Dot and Dash, Beebots, Makey Makey, Lego WeDo) with programming through laptop and tablet technogies  that involve and engage the students in classroom and elective subjects. 
How do you encourage students  to use the library?
The libraries are available on a scheduled basis to all students, but they are also open at recess and lunchtime, which the students make very good use of. 
We are fortunate to be supported by   a number of companies that provide books to Indigenous students with formats and content that are relevant to them.
When choosing resources I also keep students in mind, seeking out titles about what people have been able to achieve in their lives. Books by Indigenous writers, as well as biographies and titles by and about local artists, all feature in our collections at both schools.
What would you like to see SCIS do more of?
I was fortunate to be able to participate in a professional development session in Darwin provided by SCIS.
In these COVID times we have not been able to do this so readily but the time and opportunity will hopefully come again soon.