Connecting through couch co-op: the important role of school libraries for social gaming groups
The school library can provide an important haven for social and personal development through gaming co-ops. In this article, Next Level Collaboration founders Matthew Harrison and Jess Rowlings discuss how you can create a more inclusive library by setting up a gaming co-op in your library.
---
Looking back at our childhoods, we often talk about the important role played by gaming and gamer culture in our social and personal development. Long before mainstream online play revolutionised the ways people play together, local couch co-op on a PlayStation 2, or sharing a single keyboard on a 286 computer, provided rich, inherently social experiences. No headsets were required.
Yet our social gaming was more than just playing together. We collectively developed an understanding of our shared gaming experiences, discussing strategies to solve complex puzzles, debating in-game character choices and co-imaging hypothetical sequels and expansion packs. Both of us connected with our friends and siblings through the time spent in front of a screen, interacting through and around the virtual worlds designed by people who we would likely never meet. Now, as a teacher and a speech pathologist working together to change the norms around social capacity building programs, we use cooperative video games to provide the same types of rich social experiences for autistic and other neurodivergent children and young adults. Through gaming, we want our players to not only develop collaborative skills, but also feel valued and connected within their school communities.
What is Next Level Collaboration and why did we start it?
Our professional experiences led us  to found Next Level Collaboration, an evidence-informed social program that uses cooperative video games as tools for teaching collaborative skills and building friendships As a teacher working in mainstream and specialist schools, Matt identified that many of his students loved gaming but were also at risk of becoming socially excluded because they didn't conform to expected social norms of neurotypical children and adults. Some of his colleagues saw gaming as a social ill or a problem to be solved, and were concerned by the idea of using this area of strength and interest to re-engage these young learners. Likewise, Jess found that many clinics would rather she use examples drawn from football or basketball than from Dark Souls to work with a student with a speech disorder.
The Next Level Collaboration program celebrates the differences of autism and other neurological conditions,  and positions multiplayer gaming as a legitimate social space where gamers can bond and build relationships through common interests.
Why are libraries culturally a good fit for social gaming programs?
People have asked us why we run our Next Level Collaboration sessions out of libraries. A significant reason is the cultural safety they provide. Many of our neurodivergent children and young adults associate the library with a safe and inviting space in which they can be themselves. While some students enjoy kicking the football or shooting hoops at lunchtime, many of our participants prefer quietly reading graphic novels or gaming magazines. Libraries celebrate these activities.
Unfortunately, there are also depressing statistics around the bullying of children with neurological differences, which is an experience shared by many of the people who have joined our gaming groups. Libraries offer a sanctuary where the presence of a librarian can help mitigate the risk of an individual being verbally or physically abused.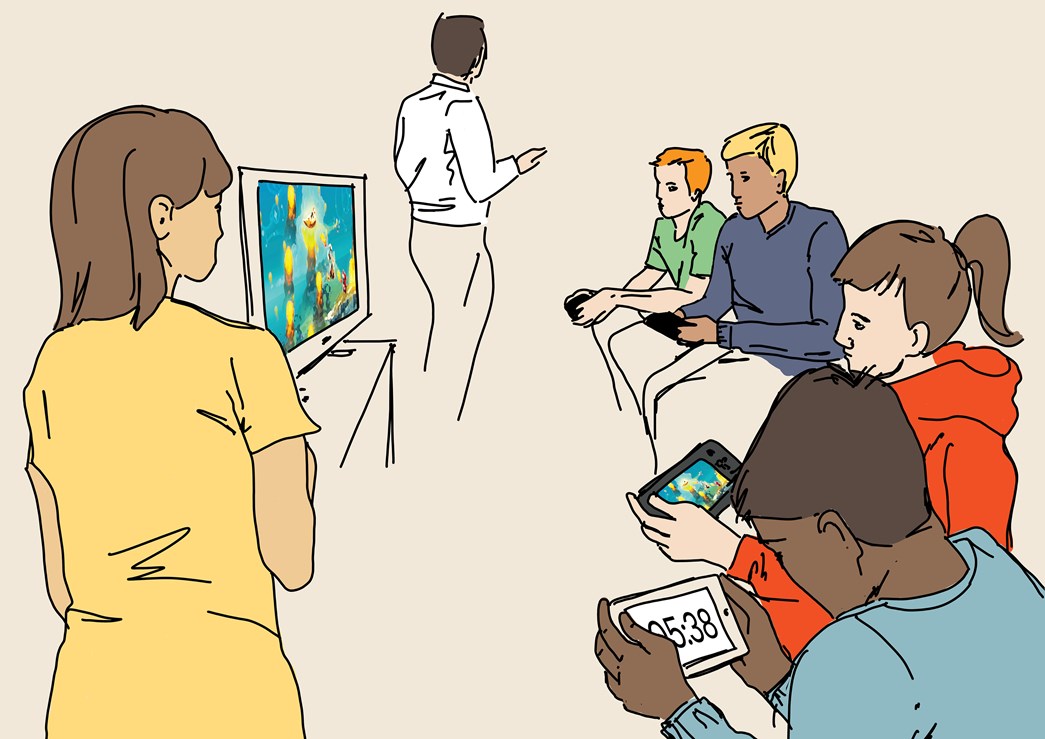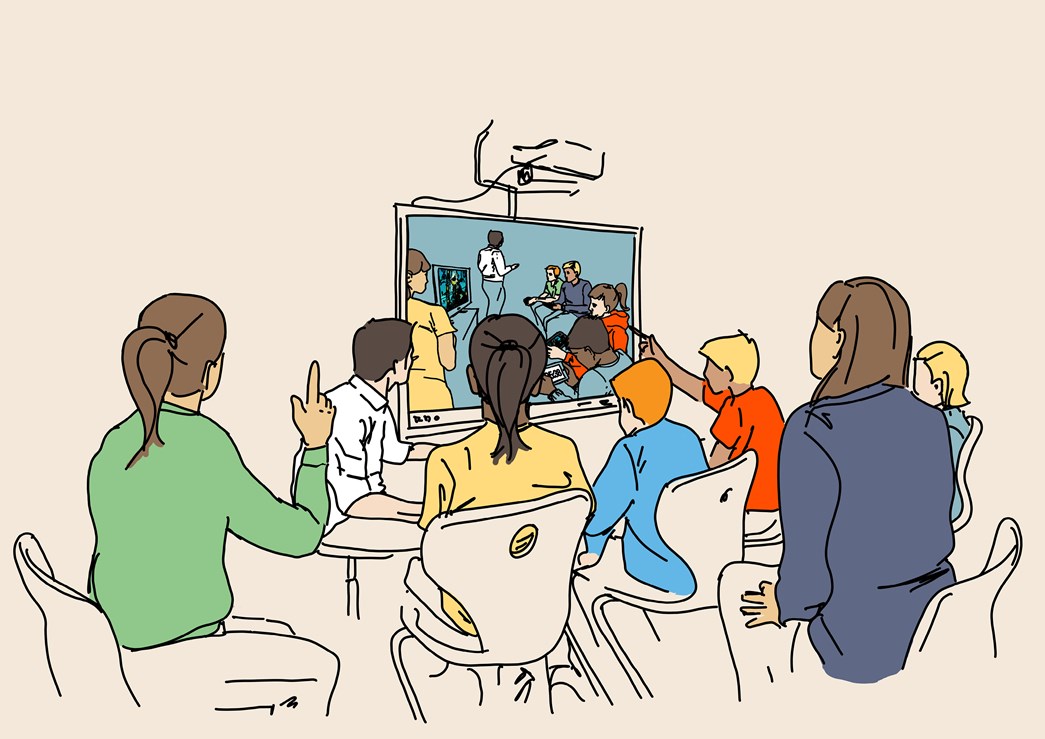 Why are libraries physically a safe space for social gaming program?
Complementing the welcoming cultural environment, many libraries provide the physical conditions that can support neurodivergent people with sensory differences. For example, many autistic students are sensitive to loud, unexpected sounds and bright lights such as the lighting provided by energy saving globes. Sensory regulation is especially important for some individuals when they are already anxious about social interactions during lunchtime or in after-school clubs. While some schools are now building dedicated low-impact sensory spaces to help these individuals control their sensory environments, libraries have historically served this function in an informal manner for many students. The sensory affordances of a library can help create sensory environments that allow participants in your inclusive gaming club the best chance to regulate their emotional state and focus on collaborating and building friendships.
What are the first steps in setting up a social gaming program?
We argue that co-design with your potential participants is key from the outset. We recommend forming a participant consultative committee to help plan the development of your program. Working with your committee, take the time to learn why they would want to join such a group, which games interest them, and what they would need from any physical space. 
As a school-based program, there will of course be boundaries as to what is possible. Although the conversation should be centred on the committee's ideas, you can suggest a few age-appropriate games to provide guidance. We suggest trying to focus conversations on local 'couch co-op' games (as opposed to online games where everyone will need their own device).
Of course you will need to find a space with enough room for your participants – we suggest no more than eight people in the group. You will need enough chairs or beanbags as well as a decent sized screen that allows everyone to view the action. It is important to note that you don't have to buy the latest consoles and games. Many 'retro' titles are very well suited to an inclusive gaming program.
A final word of caution: these programs are ultimately a lifeline for many children and young adults at risk of disengagement from school. As such, don't connect behaviour in other areas of school to the right to be part of the group. Don't use access to this program as a reward, or deny access as a punishment, as building friendships requires regular participation.
Taking your program to the next level
The concept of interest-based programs is not new, and libraries have long been involved in other programs to support neurodivergent children. The value of inclusive communities where difference  is celebrated is immense, and for many neurodivergent people gaming is not just an area of passion, but an area of strength. By focusing on their interest, we can provide opportunities for neurodivergent children and young adults to develop social connection and build friendships based on a shared love of games. Everyone wants to feel like they belong, and social gaming programs help create a sense of community between participants by celebrating gamer culture and identity. If you are interested in learning more about how to implement social gaming groups, see Matt's book, Using video games to level up collaboration for students: a fun, practical way to support social-emotional skills development.