Supporting learning: a digital collection tale
Kathy Talbot on the benefits of developing your digital collection in 2023, and how her school set about developing theirs.
---
Working in a vibrant Resource Centre at the heart of a year 7–12 Catholic school, I am always met with a steady hum of activity and conversation from staff and students. It's not only a place of inquiry, it's also where chess boards and Uno games feature, and students share gossip and work together. While this is the place to meet, share stories and find the next great read, the Resource Centre staff work tirelessly behind the scenes to support teaching and learning in a multitude of ways. In recent years this has expanded to include digital curation.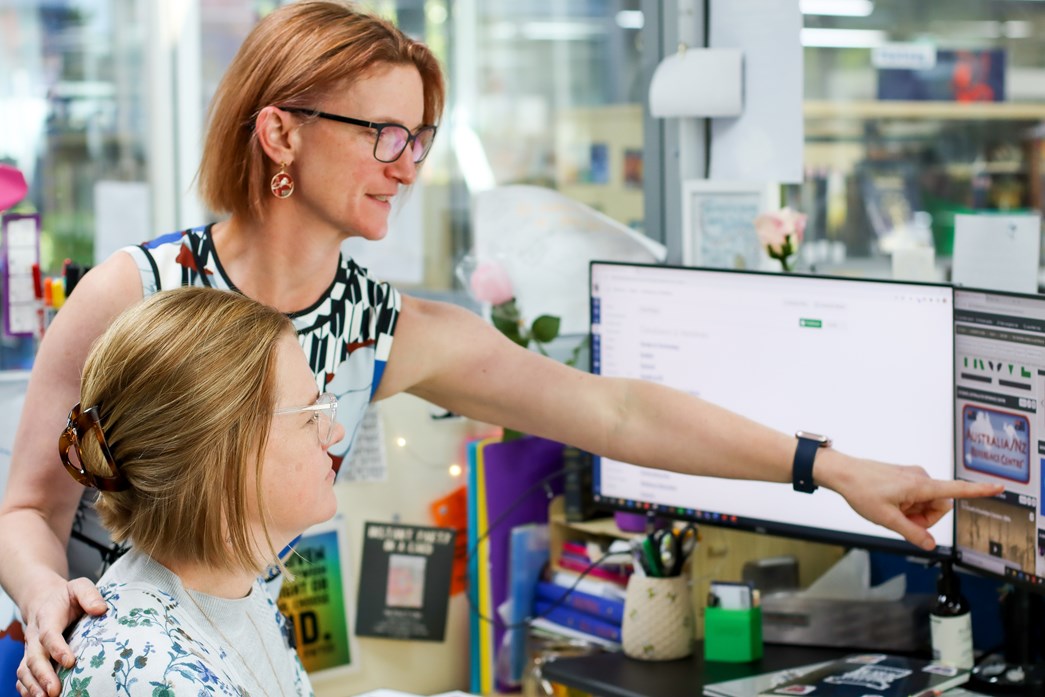 Resourcing in schools
The ongoing digital collection journey began to gain more traction as the pandemic hit our shores. Ideal circumstance? Definitely no! Timely? Yes! Approximately five years ago, the teacher librarians (TLs) embraced an added feature in our library management system (LMS) that allowed us to integrate physical and digital resources on one page. This created a one-stop-shop of databases and websites resources, combined with our catalogued items, for specialised instruction and assessment.
Before the pandemic, we had been experimenting with a more formal digital curation tool for teaching and learning. By gathering the resources in on place, targeting specific units of work and assessment tasks, we increased our support for teachers. Working with our Middle School Year 7 and 8 Humanities allowed the TLs to experiment with the process of digital curation. Collaborative conversations highlighted the needs of the curriculum and the students for the unit, Ozti the Iceman. This led to curating a digital collection to provide timely and relevant resources for the unit, including the assessment task. The Resource Centre provides access to various databases and, with our LMS as our platform, we could provide quality resources together for our users, in one location. 
Running a fortnightly lesson was the perfect opportunity to introduce the Ozti digital library. I combined a lesson on the CRAP (Current, Reliable, Authority, Purpose) Test to show how the digital collection designed for the current assignment exemplified quality resources. This was also a chance to build skills in research, identifying other quality sources, and connecting to the content. This made connecting with the curriculum easier for the students. When using these resources in class and for inquiry, students can identify familiar information and build skills and knowledge.
Our digital collection journey
After our first successful experiment in developing a targeted one-stop-shop digital collection using the LMS, we received eight more requests from the Middle School. This platform for sharing quality and timely resources for both teaching and learning was our light-bulb moment. The benefits of an online resource page were so obvious that we needed to find a way to persuade other departments to share in its success. This took some time to develop. Meanwhile, the pandemic gave me the opportunity to build my own skills.
The need for online access was an opportunity to have professional conversations that married the classroom teachers' deep understanding of content with the TL's extensive knowledge of resources and general capabilities. Over time, some students found the digital collections easier to use than Google and began asking for them in their classes upon their return from remote learning. This was an excellent example of the 'proof was in the pudding' – our subject-specific digital libraries were selling themselves. 
It wasn't until this year that I realised the need to track the requests. This has been an important step to quantify the breadth of success reaching more departments. Using a spreadsheet, I can easily see who makes the request, which department they work in, the type of assignment, when the request came in and when it became live for access. I include the link to the digital library for future reference.
Starting from a humble eight collections, five years ago, our digital resourcing has expanded to approximately 58 collections this year and includes collaborating with another eight departments. Upon reflection, the potential of implementing digital collections through our LMS was evident and to now successfully embed them into our repertoire for supporting teaching and learning is exciting
The benefits of a digital collection
The excitement of curating a specialised digital collection comes from the benefits it has, not only professionally, but also for teaching and learning. (I cannot deny the pleasure gained in seeking quality resources for each collection.) There are many specific benefits that are a result of embedding digital resources through the LMS. 
They lighten the load for the classroom teacher, which results in happy staff who have easily accessible, relevant quality resources to support their specialised curriculum. Staff feel supported,  with a guide on the side to help build knowledge, research skills and encourage academic integrity.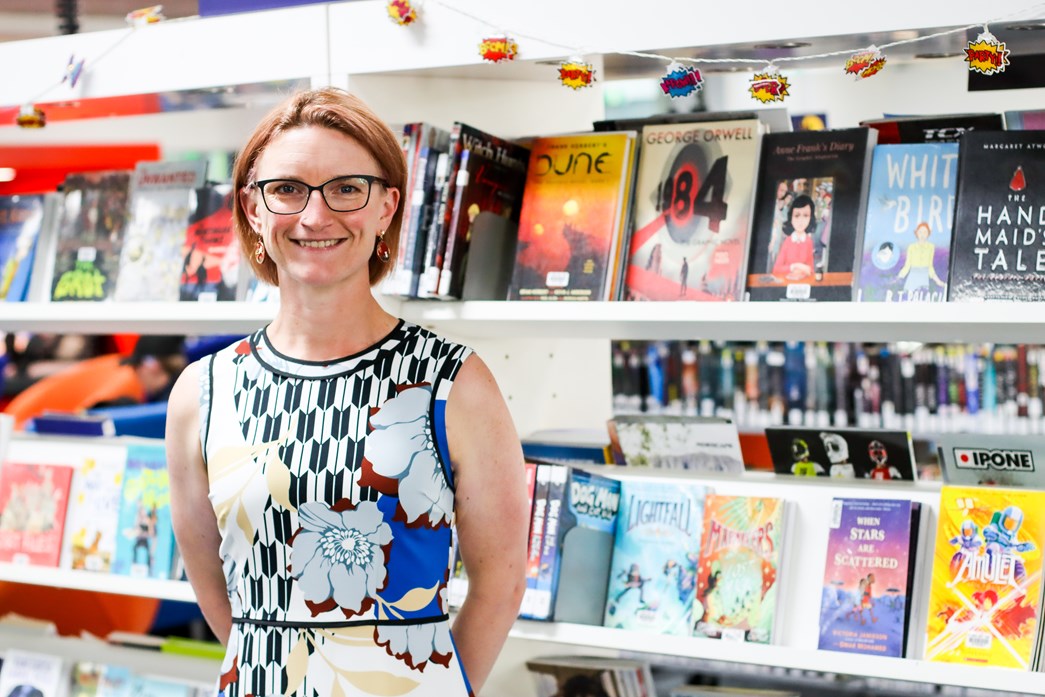 As staff collaborate, classroom teachers and TLs mentor each other with their respective expertise. This ensures the digital collection is on point and available to students at the right time. Students have a broader connection to the curriculum through quality resources and literature with these collections. All of which builds professional trust and value in the role of the TL. 
Professionally, through the collaboration, development and support provided through the digital collection, the TL is meeting several Australian School Library Association  (ASLA) standards. The development of the digital collection provides the opportunity to achieve multiple

 

Highly Accomplished

 

standards (ASLA, 2014). Making the digital collection available through the LMS, a TL is able to differentiate for various learning abilities, based on the knowledge gained from collaborating with the classroom teacher. This careful and considered selection meets many varied standards to achieve professional success.
Developing the collection
These are some of the things I have learnt in my time working with digital curation:
Planning plays a vital part in the success of a digital collection. Identifying and collaborating with the library champions who visit the library often makes the process easier, and benefits the digital collection.
During this collaborative process, asking questions builds the big picture of need, develops an understanding of the abilities of the students, and results in a deeper knowledge of the curriculum. Answers to these questions provide specific understanding to assist in differentiation, specificity or identifying familiar sources. This allows the TL to provide a more considered and specialised collection to embed into teaching and learning.
Collaboration extends after the digital collection is used, through reflection and feedback. Shared knowledge, before and after, builds capacity and improves practice.
Ultimately, digital collections are fun to curate. It keeps the TL in touch with current and relevant information which builds your repertoire for what is available. Curation depends on our knowledge of the curriculum, with collaboration and acquiring a variety of specialised sources. Once staff and students have access to your digital collection, you immediately promote your skills, which enhances your capacity and value within the school environment. Developing successful digital collections makes for happy teachers through connection and capacity.
References
Australian School Library Association (ASLA). 2014. Evidence guide for teacher librarians on highly accomplished career stage. In www.asla.org.au.
McFarlane, K. (2022). Images.