Transmedia storytelling: narratives like real life
Teacher-librarian Martin Gray writes about storytelling that crosses over several mediums, allowing students to become active participants in chosen narratives.
---
What is Transmedia Storytelling?
Prof. Henry Jenkins, M.I.T. 2003.
'a process where integral elements of a fiction get dispersed systematically across multiple delivery channels for the purpose of creating a unified and coordinated entertainment experience.'
http://www.pil-network.ie/blog/transmedia-storytelling/
In 2012, the show I watched more than any other on free-to-air television was a small web series called The Lizzie Bennet Diaries. At the time it was a modernised adaptation of Pride and Prejudice, where Elizabeth (Lizzie) Bennet was a vlogging graduate student and Darcy an executive at an internet company, Pemberley Digital (which is also the name of the company who produced the show). This may not sound like much to a dyed-in-the-wool Jane Austen fan but the series worked, and worked well. The show won a Primetime Emmy Award for Outstanding Creative Achievement in Interactive Media, and when a Kickstarter campaign for the DVD was announced, over 7,000 people subscribed, raising 700% more than the required budget. I received my DVD in the mail and I can't wait to watch it again.
Part of the adaptation's appeal was its transmedia platform. You didn't just subscribe on YouTube and watch an episode every 3 days; you also followed on Tumblr to view photographs of the fashions, and on Twitter you could read conversations between the characters. It was a cross-internet series that could also be interactive. There were Q&A videos where the characters answered questions sent in via Twitter or Facebook, and some characters even had their own spin-offs; 'Better Living with Collins and Collins' is highly recommended.
Pemberley Digital has followed this on with more web series, including Emma Approved – where life coach Emma Woodhouse tries to fix everyone's life – which won several Streamy Awards. The adaptation and cross-platform approach is clearly working. I have managed to get a few teachers and students addicted to the shows, even watching interviews with the actors talking about the adaptations.
Their latest offering is based on the often studied text Frankenstein by Mary Shelley. The gender-swapped Frankenstein M.D. will be a change to most, but it also presents a much easier entry into Gothic horror for our students. The literary traditionalists can still have their debates in the comment sections, or watch Iggy (think Igor), Victoria Frankenstein's much put upon lab partner, question if they should be messing with the forces of life itself.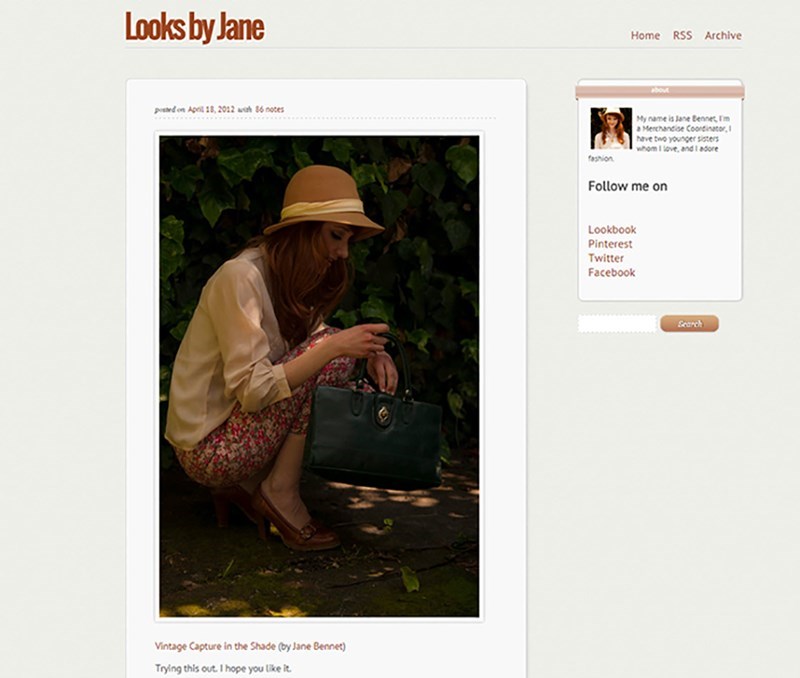 This type of series is full immersion storytelling, the likes of which no television channel has yet got right, and it is freely accessible to anyone with the internet. It is well done, open to debate, produced in a medium that people use daily, and available on demand. Don't be surprised if you see Pemberley Digital Studios popping up on traditional television soon, and be disappointed if they are not part of your school's English syllabus even sooner.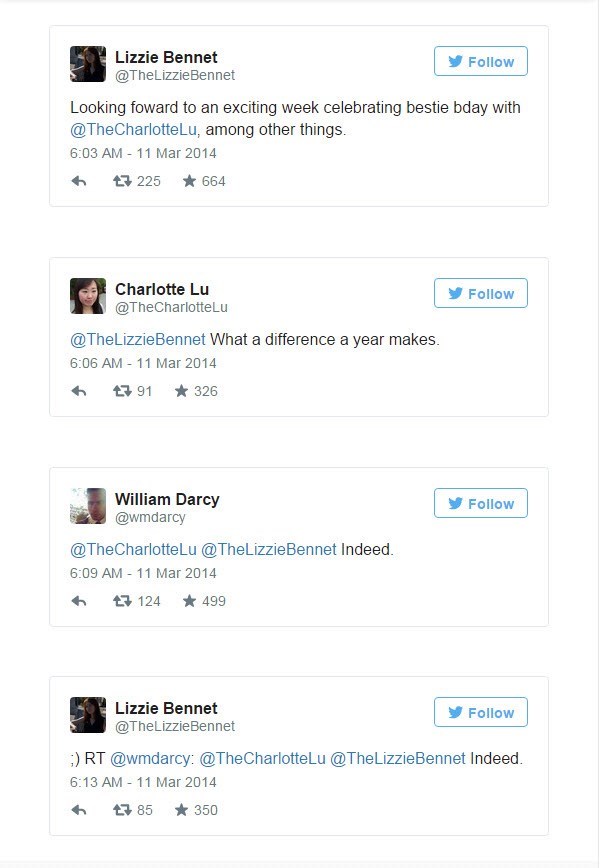 The only example of transmedia storytelling I have seen on Australian television to date is ABC's Q&A. Viewers are encouraged to propose questions for the panel in advance, and to 'join the discussion' via a live Twitter feed, which scrolls along the bottom of the screen as the show is broadcast. These Twitter interactions can provide real-time consequences on the show, and often cause debates in the next day's newspapers or radio shows, which are then responded to in press releases by the ABC on all of its platforms. Some sport shows also offer these interactions but no dramatic narrative has managed to cross over to the transmedia space.
Q&A works well as a transmedia platform, because real life is transmedia. When a story happens in real time, we can view news updates on television, hear them on the radio, watch them fill our Facebook feeds, and then read serious commentary in the newspaper. Students are used to this now, and so it is very effective when done well, because students engage both with the texts and with each other.
Teachers have always experimented with cross media learning. Almost every year I help students in the library who are creating a newspaper article based on a novel they are reading in class, or proofread letters they have written from a character's point of view. However, this type of work does not provide a complete transmedia experience. The students are appropriating and recreating, but the content is not part of the narrative itself, and does not encourage students to interact with each other.
Recently some films have attempted to create their own internal transmedia experience. For example in the Spiderman films, we see newspaper headlines criticising the hero while television interviews of people praise him, but we don't have the full transmedia effect because the narrative is all in the one place. The benefit of transmedia narrative is that you are not just going to the story, it comes to you. You choose when to watch the video, but a conversation between characters can occur on your Twitter feed. You have no say over when this conversation occurs, but it brings the story back to you, and you then have more information when you go back to the story. Furthermore, you can also see viewers or students commenting on the action in their own feeds.
Imagine a class studying Jane Austen's Pride and Prejudice through the YouTube episodes of The Lizzie Bennet Diaries. The teacher could set up a Twitter account (in accordance with the school's social media policy, of course); play each episode in class, or set them as homework; and then retweet the original tweets from the series to the class at the appropriate intervals. Students with Twitter would then regularly read part of the story in their own feeds, as if the conversations were happening between people they followed.
This could be done by any teacher or library staff member for any book read with a class: read chapter by chapter, then create Twitter accounts for the characters, and have them converse this way based on details from the text; or create Tumblr posts offering photographs of the characters fashion and meal choices. Students would be encouraged to follow, ask questions of the characters, and even create their own fan art or fan fiction.
There are already a number of blogs and books available to interested parties, but to truly understand transmedia storytelling I recommend that you find some examples online – start with Pemberley Digital – and then explore.
Elements of Transmedia storytelling
Pervasive: the story is available on multiple devices, anytime and anywhere. Reality and fiction are blurred.
Persistent: the story evolves even if the author isn't engaged with it. Audience activity and real world factors shape the story development.
Participation: the audience is able to interact with story characters, locations and each other.
Personalised: the audience can personalise their experience with the characters and environment.
Connected: a seamless, integrated experience is available to the audience.
Inclusive: the experience is available across a range of devices and engagement styles so that it is not just confined to expensive smartphones or tablets.
Cloud-based: the experience is managed from the cloud to permit the other 6 stands to function in real time.
Where has it been done?
Liverpool Girls High developed a pilot programme in 2013 and presented their project at the Inspire Innovate Conference. 
View their slideshow 
---
Further Reading
Conducttr. (2013). Transmedia Storyteller. Available at www.tstoryteller.com
Fleming, L. (2011). A New Model of Storytelling: Transmedia. Available at: http://www.edutopia.org/blog/transmedia-digital-media-storytelling-laura-fleming
Ohler, J. B. (2013). Digital Storytelling in the Classroom (2nd ed.). California: Corwin.
Image credit
Images © 2015 Pemberley Digital. All rights reserved.