Marketing your school library
Andrew Downie, a teacher librarian from Fairfield High School, NSW, suggests how some marketing skills might help your library.
---
How many times have you heard a school library professional make a comment such as, 'My school leadership team doesn't understand my role or the value it brings'. As a teacher librarian with long experience working both as a teacher librarian and in an education sales environment, this question is close to my heart.
Background
When I started my teaching career I certainly didn't understand the importance of my role. It wasn't until I took a job in direct sales for an education company that I began to understand what it was, and how best to present it.
Lessons learnt
Find opportunities to make connections with students and colleagues so you can find out what they need from your library, and then make every effort to fulfil these. In informal environments you can also share positive library stories. Being involved in activities outside the library, such as working on committees or sports coaching, can be helpful.
Find a meeting time that works
When setting up appointments with colleagues, it is helpful to find out when they might have the time to be more open to hearing what you have to say. For example, I had several principals who only operated on set appointments. However, with another principal, our best appointments were often before or after school hours. Also, remember that some of the best 'meetings' are the 30-second chats in the corridor.
When meeting with colleagues, it's also important to be flexible when prearranged meetings might be cancelled because of some issue that requires their immediate attention.
Find the narrative of your library
Build understanding and support for your cause by sharing engaging stories about your library with colleagues. Focus on the positive ways it has contributed to particular events, discoveries, staff members or students.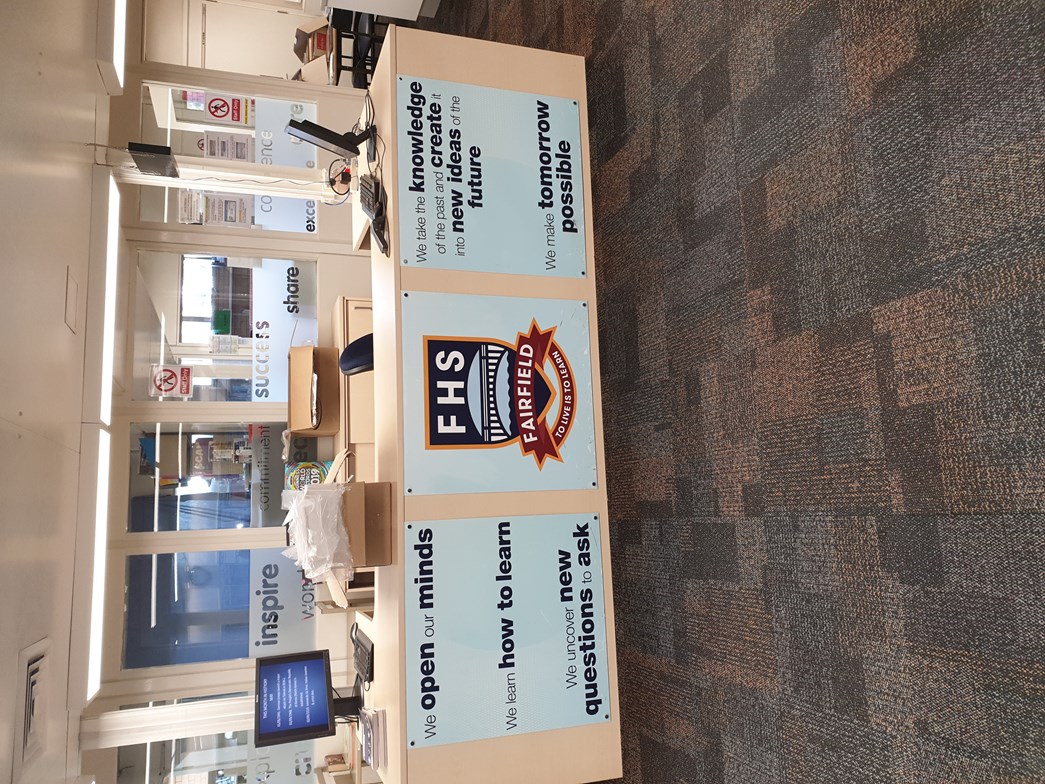 Use social media
Use social media whenever you can to keep your principal and others fully informed of everything that goes on in the library. Find out what social media platform your principal uses and use it too as often as you can. With my current principal, I use Twitter. A tweet with photos is often the most effective.
Keep your web presence up to date
Make sure that you have an up-to-date library page on your school website. I'm often surprised how many school websites are out of date or do not have a library page!
Connect with the whole school
It is useful to connect informally with a wide range of people at the school (for example by becoming involved in school activities outside the library). Doing this helps you to find out how people see the library, and what they need from it. You can then make every effort to fulfil requests, while communicating positive stories about what your library is already achieving.
Marketing aims to 'sell the benefits'. While marketing is something that many school library professionals may not feel comfortable doing, with the right intention and support there are many platforms through which we can do this both sensitively and effectively.
Image credits
Image supplied by Andrew Downie