Improving literacy levels in remote Indigenous communities
Karen Williams, Executive Director of the Indigenous Literacy Foundation (ILF) on improving literacy levels in remote Indigenous communities.
---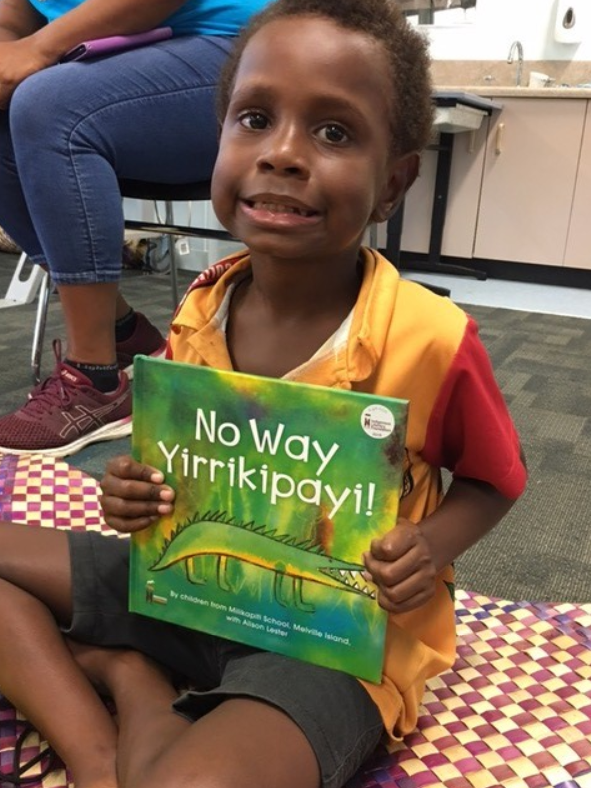 We are all about exciting, engaging, and connecting kids to the wonderful magic of books. We're about opening a door — for young minds and imaginations — to a world without limits.
The Indigenous Literacy Foundation (ILF) is an Australian organisation that works to reduce low literacy rates among Aboriginal and Torres Strait Islander children by supplying libraries of culturally appropriate books to remote Indigenous communities.
Many early literacy academics and researchers argue that cultivating a love of reading is the key to developing reading and language skills. The ILF engages with close to 300 remote communities across Australia to close the literacy gap by developing a true love of reading. 
Karen Williams, the Executive Director of the ILF, explains that there are many cultural and logistical reasons for low literacy rates. She says that few people understand that Aboriginal and Torres Strait Islander children go to school knowing three to four languages, but not English, and that they may have had little exposure to books. There are often few books in homes and none in that community's first language. In terms of logistics, internet is not available in many remote communities, so communication is not instant or regular. The tyranny of distance can also mean that boxes of books may take up to a month to arrive.
Williams says that the ILF addresses these issues 'through our fabulous program that gifts books and literacy resources to communities, and the many diverse organisations within communities, including playgroups, health care centres, NGOs, schools, and libraries'.
ILF has gifted over 350,000 books to date. The communities themselves decide where and how those resources are best used. Williams describes one community using the resources to create a new library.
As well as supplying books, the ILF helps children and other community members to create stories in their own languages, and that reflect their own lives and world views. ILF ambassador Alison Lester explains: 'Kids need to see themselves in the stories they are reading'. Williams adds: 'Communities told us that the kids were simply excited to see and read books that reflected their lives and their world view.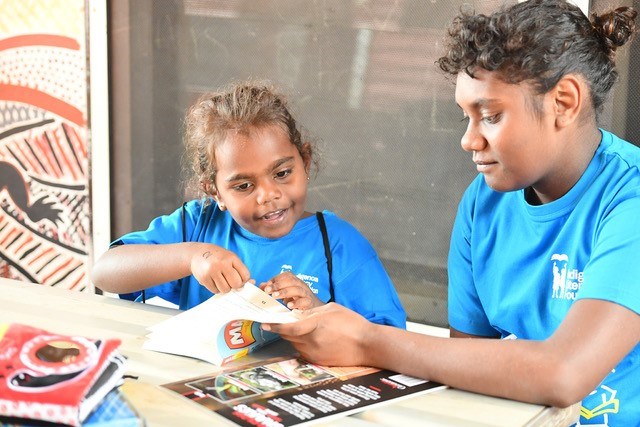 Imagine not having any books that reflect who you are, what you like, or the world around you?'
Over its lifetime, the ILF has helped to create and publish over 90 books in 18 languages. The books include simple picture books and board books in languages such as Pitjantjatjara (Central Australia), Kriol (Katherine region), and Ngaanyatjarra (Western Australia).
Recently, the ILF took ambassador and illustrator Ann James and librarian Ann Haddon to Nhulunbuy to work with the local school to write and illustrate a book in Yolngu Matha language. A group of young students from the school read and launched their book at Garma Festival of Traditional Culture at Yirrkala in August. I saw we saw is a lively insight into Nhulunbuy life and culture that includes an illustrative map to the many sights and sounds you might see or hear in Nhulunbuy — from baru (crocodile) to depina (caterpillar).
Another bestselling book published by the ILF is No way Yirrikipayi!, written by a group of Tiwi students from Milikapiti School on Melville Island. No way Yirrikipayi! is about a hungry crocodile who goes hunting
for dinner without luck.
This year is the International Year of Indigenous Languages, and the work of the ILF shows how libraries across Australia can contribute to closing the literacy gap by including books with local Indigenous languages and worldviews. This year, the ILF is continuing its contribution by focusing on the work it does in its publishing program in remote communities. On Indigenous Literacy Day, more than 20,000 students swapped a book to help raise funds.
For more information and to learn more about the Indigenous literacy gap please go to: ilf.org.au
Image credits
Images supplied by Karen Williams