(Re)Designing the library through school community participation
Hilary Hughes of Queensland University of Technology (QUT) on how to enable students and other key stakeholders to have a voice in designing their school library.
---
Designing a school library presents exciting and sometimes daunting challenges. It can bring the whole school community together in a shared creative purpose. However, as one experienced teacher librarian commented: 'It's not enough to have a pretty building or space, it has to work as well' (Bland, Hughes & Willis, 2013). Before determining what the library will look like, it is crucial to identify who we are designing it for, and why. A participatory design approach, as outlined in this article, can assist in generating evidence-based responses to these questions.
With the view that school libraries are essential social learning spaces, I share suggestions for enabling all interested stakeholders to have a voice in designing their school library. I use the term 'library' in a broad sense, recognising that each school community is different and that individual expectations of a library vary.
To illustrate participatory designing in practical contexts, I include references to some school-based case studies. These highlight how participatory principles apply to both new building and renovation projects, irrespective of size or budget. So, for example, a participatory approach underpinned the creation of a new junior secondary precinct (Nastrom-Smith & Hughes, 2019) and a sensory garden for prep students (Kucks & Hughes, 2019). The latter example shows that significant design outcomes can be achieved with a limited budget and a little creativity. 
Who to involve in school library designing
Participatory library design involves people with a range of professional and everyday experience to ensure that the finished design will meet users' needs. While architects and builders provide the necessary professional expertise, insiders contribute real-life perspectives to inform the design. Although many architects are aware of current educational trends, teacher librarians, teachers and students are the experts in using school libraries for teaching and learning.
Drawing on their experience as information professional educators, teacher librarians can make a significant contribution to the leadership and implementation of participatory design. In addition to providing specialist knowledge about libraries and their evolving roles, library staff are attuned to the interests of different stakeholders across the school community. They are often experienced in coordinating events, leading creative activities, and gathering and presenting evidence.
It is also vital to include students in school library design projects, as young people often contribute insights and creative ideas that adults miss (Andrews & Willis, 2019; Bland, Hughes & Willis, 2013; Burke & Grosvenor, 2015; Woolner & Clark, 2014). Other key participants are: school leaders and finance officers; parents and carers who visit the library with their children; library volunteers; members of the Parents and Friends associations and school committees who meet in the library; chaplains; out-of-school hours care-workers and community groups who use the library through their programs; and maintenance and cleaning staff who tend the library.
How to foster participatory designing
The key to productive participatory designing is early and ongoing involvement. This can happen in various ways, depending on the context and availability of participants. Ideally, the design process begins before architects become involved – to ensure that the wishes and needs of the school community guide the design. Once detailed planning is underway, opportunities decrease for community members to influence the built outcome.
It may be necessary first to demonstrate the need and to secure funding for a new or renovated library, justified by current evidence related to school libraries in general (Godfree & Neilson,2018) and your context. Once the project has been approved, the participatory design process can begin by inviting the input of the whole school community. 'Blue skies' thinking may be encouraged in various ways, including:
student projects – eg imagine an ideal school library and represent it in words, drawings, video or 3D modelling
blog posts or interviews with a range of school community members – eg to share insights about what 'library' means to me
survey or digital suggestion box – to gather evidence about the school community's expectations, wishes and needs for the new or renovated library
visits to other local libraries (school, public or university) – to gain design ideas, and critically evaluate positive and negative aspects
conversations and research – to learn from others' library and learning space design experience.
Ideas and evidence gathered through these awareness-raising activities such as:
one or more charrettes (collaborative design workshops)
a library design forum with school community members, architects and designers.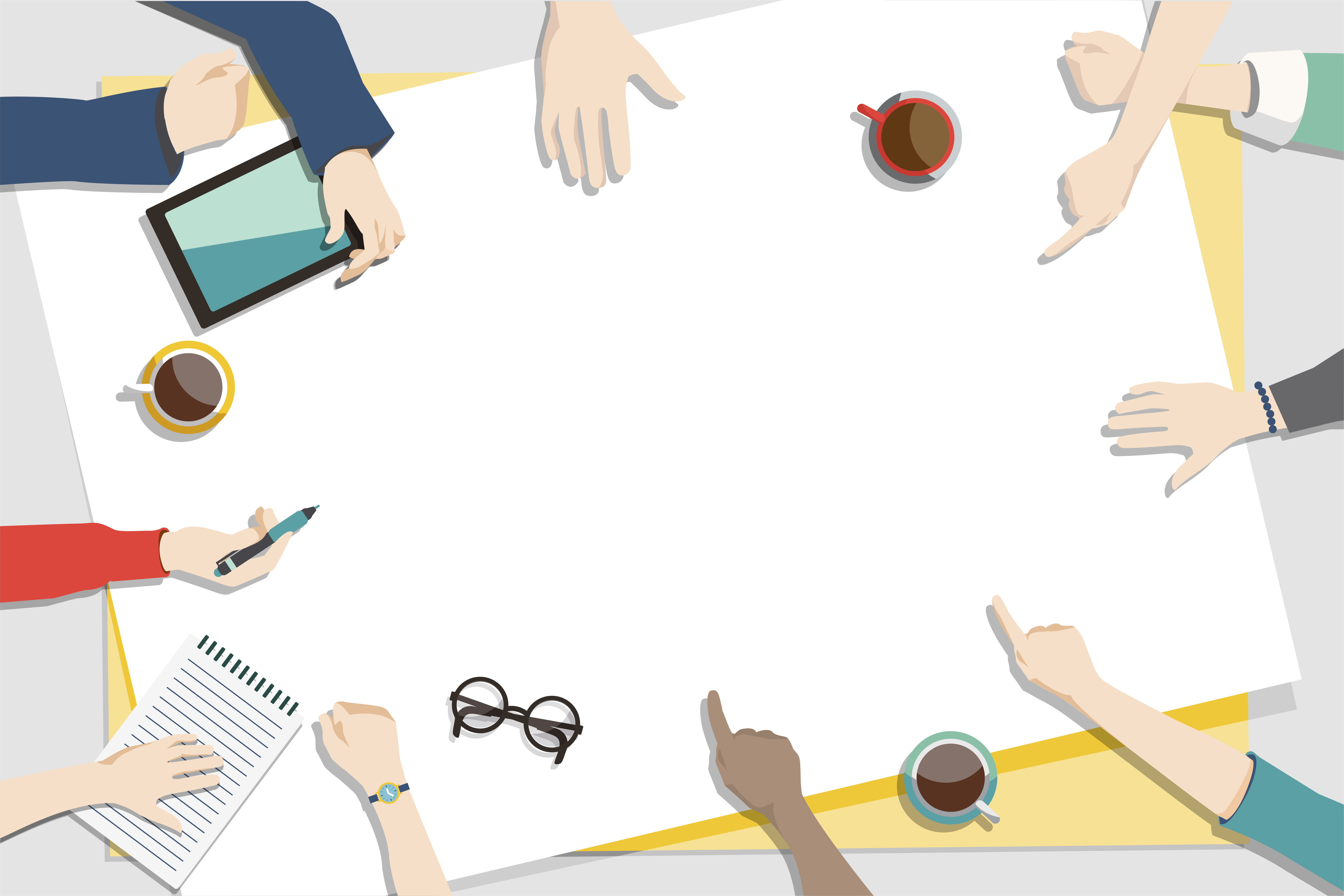 Charrettes are useful for community-wide participatory design as they are based on the idea that anyone can be a designer. A charrette is generally low-tech, and participants require no specialist design knowledge, although an experienced facilitator is important to guide the process (Hughes, 2017). A school library charrette could involve students from differing year levels and/or teachers, parents and other stakeholders, to explore a wide range of perspectives.
The suggested library design forum could be a charrette follow-up or stand-alone event. It would allow school community members and professional designers to share information, evaluate ideas and gain advice from each other about what is needed and what is achievable in the new or renovated library.
Once the design and construction project are underway, there are continuing opportunities for school community engagement.
These might include:
a competition to consider the theme or name for the new library
an online poll to guide selection of colours and furnishings
regular project updates – via school newsletter, display of photos and plans, reports at assembly, a library design blog
guided observation/inquiry of construction progress – students might document the building work, or discuss the project with architects and tradespeople.
What makes for productive participatory designing?
Some points to consider throughout the participatory design process, especially when engaging in discussion across the school and professional designer stakeholder groups, are as follows:
inclusive design – how to create a library that welcomes social and cultural diversity and is accessible for all
a library can be much more than a physical space or a collection – what else can it offer? (eg a social hub, inquiry and innovation space, media studio, games zone, perhaps a coffee shop)
spaces for varied activities – social, leisure, educational (eg reading, meeting, making, performing)
support for wellbeing – teacher librarians as guides, access to tutoring and counselling, space for relaxation, a quiet retreat
setting priorities – how to be creatively resourceful within budget
a flexible future focus – how to design for sustainability; integrating evolving technology and pedagogy
connectivity – forging personal and digital networks across and beyond the school
indoor/outdoor flow – integrating the natural and built environment (eg indoor garden, library patio, library pop-ups around school)
managing expectations – how to encourage design creativity without over-promising on what can be realised; minimising disappointment, especially among younger students.
Completion of the library calls for community-wide celebration! Post-occupancy evaluation (POE) – ideally with a participatory approach – is also important to ensure that the library continues to meet changing social and educational needs. A POE can be conducted in differing ways to check the functionality of the construction and fittings, and the quality of the user experience (for an example see Wheeler & Malekzadeh, 2015). In addition, the design innovations will probably require a review of library policy and procedures. Purposeful professional development could assist library staff and teachers to explore and use new library spaces to their full potential.
Why undertake participatory library designing?
A participatory approach to designing the school library is highly appropriate for several reasons. In particular, this approach furthers the library's potential to be the school's most inclusive and out-reaching community space by:
responding to the diverse views, wishes and needs of school community members
promoting a sense of ownership and sense of belonging among library users by signalling that their views are valued and addressed
ensuring that the new or refurbished library is cost effective and fit for its intended multiple purposes
highlighting the changing yet vital roles of school libraries and teacher librarians in contemporary education.
From an educational perspective, a participatory designing process supports the development of spatial awareness, literacy and numeracy. For students, it offers rich opportunities for inquiry and problem-solving, with particular applicability to Design and Technologies projects. Interaction with architects and professional designers, and observation of different building industry trades in an authentic context, might inform students' career decision-making. For professionals, participatory projects offer opportunities to learn from and with each other. For example, teachers might develop understanding of design language and technical drawings, while architects might extend their knowledge of contemporary learning approaches and libraries.
While extensive benefits can arise from engaging in participatory designing, it is important to also acknowledge that generally a school's budget is tight and the project timeline is short. Compromises will most probably need to be made between participants' imagined ideal library and the final product. Therefore, a participatory designing process can play a valuable role in generating evidence to inform critical decision-making that best reflects the school community's needs and aspirations for a new or renovated library.
References
For practical library design guidance Hilary recommends Sullivan's (2014) book High impact school library spaces. For inspiration, there are many web sites, magazines and articles to browse, including Marsh & Spiller's (2015) gallery of school libraries around the world and Ichor's Pinterest board. Kay Oddone offers a relevant and succinct overview of design theory and practice on her Linking learning blog.
Bland, D., Hughes, H., & Willis, J. (2013) Reimagining learning spaces: A research report for the Queensland Council for Social Science Innovation. Brisbane: Queensland University of Technology. Available from: eprints.qut.edu.au/63000 [includes some practical checklists in the appendix].
Burke, C. & Grosvenor, I. (2015). The school I'd like revisited: Children and young people's reflections on an education for the 21st Century.  (2nd. ed.) Hoboken: Taylor and Francis
Godfree, H. & Neilson, O. (2018). School libraries matter: The missing piece in the education puzzle. Access, 32(1); also available from Students need school libraries

website. [Very handy if you need to make the case for a new/renovated school library!].

Hughes, H. (2017). Charrette as context and process for academic discourse in contemporary higher education: A case study. In 

Miranda, Twyla

 & 

Herr, Jeffrey

 (Eds.) The value of academic discourse: Conversations that matter. Rowan and Littlefield, Lanham, MD, pp. 79-102. [Ignore the article title! It includes examples of charrettes by TLs and school teachers].
Ichord, J. (n.d.). School library design. (2019). [Pinterest board – images].
Kucks, A & Hughes, H. (2019). Creating a sensory garden for early years learners: Participatory designing for student wellbeing. In H. Hughes, J. Franz & J. Willis (eds.). School spaces for student wellbeing and learning: Insights from research and practice (pp. 221-238). Singapore: Springer.
Oddone, K. (n.d.) Re-imagining Learning Spaces to inspire contemporary learning. Linking learning. [see Parts 1 and 2].
Marsh, S. & Spiller, L. (2015). Inspirational school libraries from around the world – gallery. The Guardian
Nastrom-Smith, C. & Hughes, H. (2019). Participatory principles in practice: Designing learning spaces that promote wellbeing for young adolescents during the transition to secondary school. In H. Hughes, J. Franz & J. Willis (eds.). School spaces for student wellbeing and learning: Insights from research and practice (pp. 199-219). Singapore: Springer.
Sullivan, M. L. (2014). High impact school library spaces: Envisioning new school library concepts. ABC-CLIO. [Excellent practical guide].
Wheeler, A. & Malekzadeh, M. 

(2015).

 

Exploring the use of new school buildings through post-occupancy evaluation and participatory action research.

 Architectural Engineering and Design Management, 

11(6),

 

440-456,

 

DOI: 

10.1080/17452007.2015.1021292
Woolner, P. & Clark, A. (2014). Developing shared understandings of learning environments: Interactions with students, teachers and other professionals. In P. Woolner (Ed.) School design together  (pp.167-183). Abingdon: Routledge.