Supporting Australian book creators
Alison Lester, the award-winning author whose work mixes imaginary worlds with everyday life, reflects on her love of school libraries.
---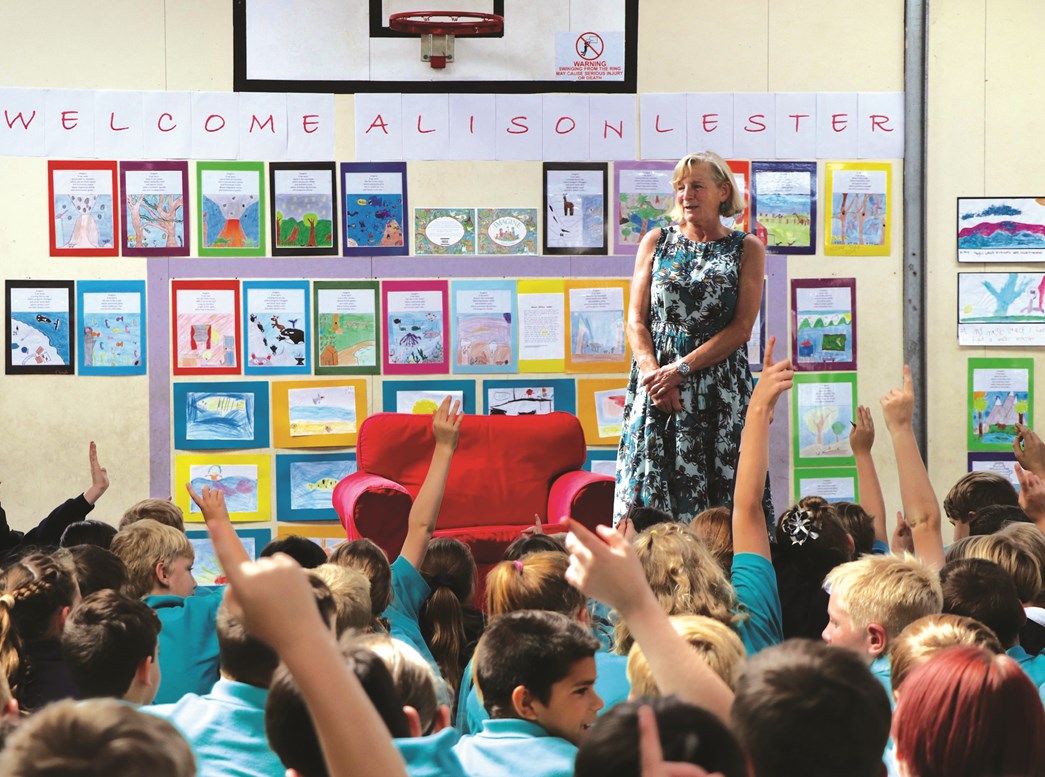 I love school libraries and it makes me feel sad and angry when I hear about schools closing their libraries.
The library should be the engine room of every school, a place where students and teachers can go and be expertly steered to the information they need. And, this information might be digital too. Often, I hear talk about the digital world as an alternative to books, but the two can and should go hand in hand.
I've been visiting schools to talk about making books for nearly 40 years, and almost all those talks have been in the school library. I've seen some sad, uninviting libraries with barely a book in sight and others that are bursting with life. A great school library has kids clamouring to get in, fabulous books on display, cosy nooks to read in, and something going on all the time. The mind-blowing Book Week displays and special projects are an added bonus.
As an author, it's a privilege to be part of this rich world. When I visit a school, the library often has an art display inspired by my books, and I love looking at all the students' creations organised by the librarian. So, librarians, thank you for having my books on your shelves and sharing them with your students!
In a process that my non-mathematical brain has no chance of understanding, those books are tallied up and an Educational Lending Right payment (ELR) is paid to me once a year by the Australian Government. ELR is paid to authors to make up for income lost as a result of having their books in educational libraries. It's such a great thing to be rewarded for having our books on your shelves — a real financial validation of the importance of good books.
Image credits
Images supplied by Alison Lester