SCIS is more
News and updates from the Schools Catalogue Information Service (SCIS)
---
Welcome to 2020, and Issue 112 of Connections! We are looking forward to another busy year – look out for upcoming professional learning sessions and webinars. We love talking with the SCIS community!
When we are out and about at conferences, or in SCIS workshops, we are often asked about SCIS Authority Files, and how they can improve search and discovery in the library catalogue.
What are authority files?
Authority files specify the authorised terms for headings in catalogue records and link these to other, related, terms. This creates 'see' and 'see also' references behind the scenes so that the user can find all of the resources in the catalogue that are relevant to their search.
For example, if a user is looking for a book on bugs, they can type this term into the catalogue. However, the authorised subject heading is actually 'insects'. If the library has SCIS Authority Files, the authority file (in this case a Subject Authority File) will link the terms, and direct the user to resources with the subject heading 'insects'.
The same applies to Name Authority Files; for example, J.K. Rowling has also published under the names 'Newt Scamander' and 'Robert Galbraith'. The references in the Name Authority Files for J.K. Rowling link these pseudonyms to her.
The third type of authority file that SCIS produces is Series Authority Files. These enable titles that are part of a series to be grouped so that students can easily find them all and read them in the correct order. For example, each of the different 'Horrible' series, and the 'Star Wars' series such as 'Star wars. Clone wars' have their own Series Authority file.
What do you get with SCIS Authority Files?
A subscription to SCIS Authority Files allows you to download Subject, Name and Series Authority Files from the SCIS website, and upload them to your LMS.
When you come to download the files, you have a choice for each type of either the full file — which contains every authority record, or the 'Reference only' file — which contains only those records with headings that contain references. Headings will not contain references if there is only one subject topic, name or book in a series. For example, the author Roald Dahl is only known by that name, and so there are no links to be made to pseudonyms, or alternative forms of his name.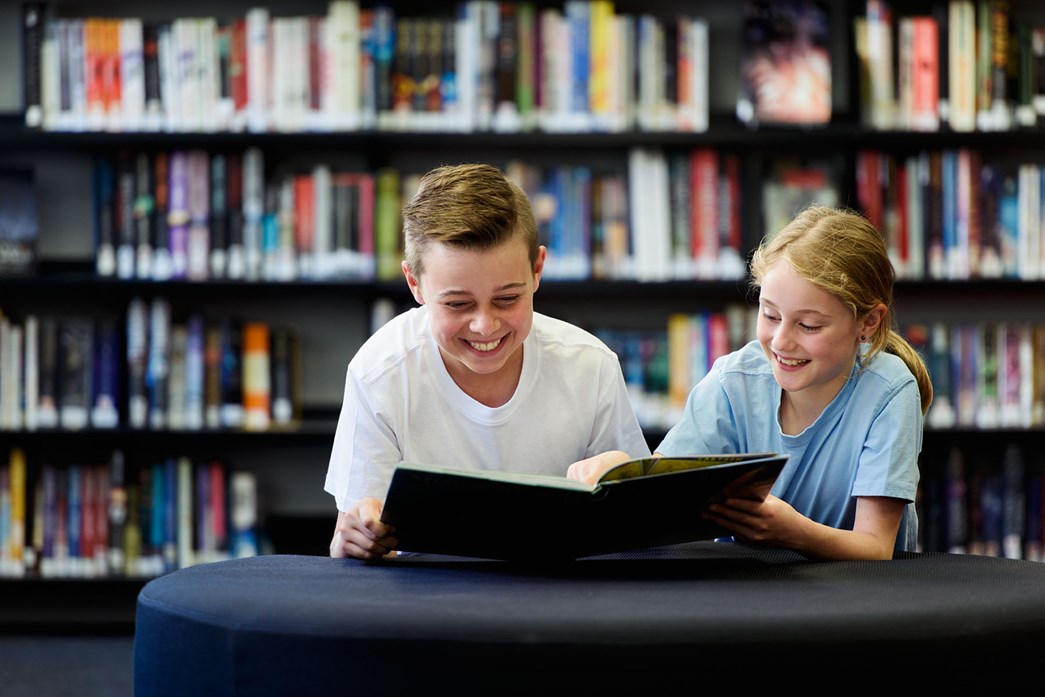 Libraries that import all of their catalogue records from SCIS only need to use the 'Reference only' authority files, as this will give them all of the 'see', and 'see also' references to link their records together.
If you do some original cataloguing in your library, such as for a vertical file or for locally produced material, then you may wish to download the full authority files. Then when you assign SCIS headings to the new records that you are creating, you can verify them against the SCIS authorities. This will ensure that the headings you add are consistent with the headings in the records that you are importing from SCIS.
Not sure whether you have a subscription?
To verify whether your school is subscribed to SCIS Authority Files, simply log in to your SCIS account at scisdata.com. Once you have logged in, click on your school's name at the top right, and select 'My subscriptions' from the menu that appears — this will show your current subscriptions.
How do you subscribe to SCIS Authority Files?
First, check that your LMS is compatible with MARC format authority files. Your library system vendor can advise you about that, and which types of authority files they support.
To subscribe to SCIS Authority Files, log in to SCIS at scisdata.com and click on 'Products'. If you are not already subscribed to SCIS Authority Files, you will see an option to subscribe, and can click on 'Add to cart' and then proceed to checkout.
How do you download SCIS Authority Files?
To download the SCIS Authority Files, log in to SCIS at scisdata.com, click on the Authority Files tab and select your preferred version of each authority that you are downloading (full, or reference only) by clicking on the corresponding button in the Download column. Once you have downloaded the files, follow the directions provided by your LMS vendor to import the files into your system.
Happy cataloguing!