Synergy highlights: The first 15 years
The Synergy highlights ebook is a collection of the best articles since the publication of Synergy - the online journal of the School Library Association of Victoria - commenced in 2003.
---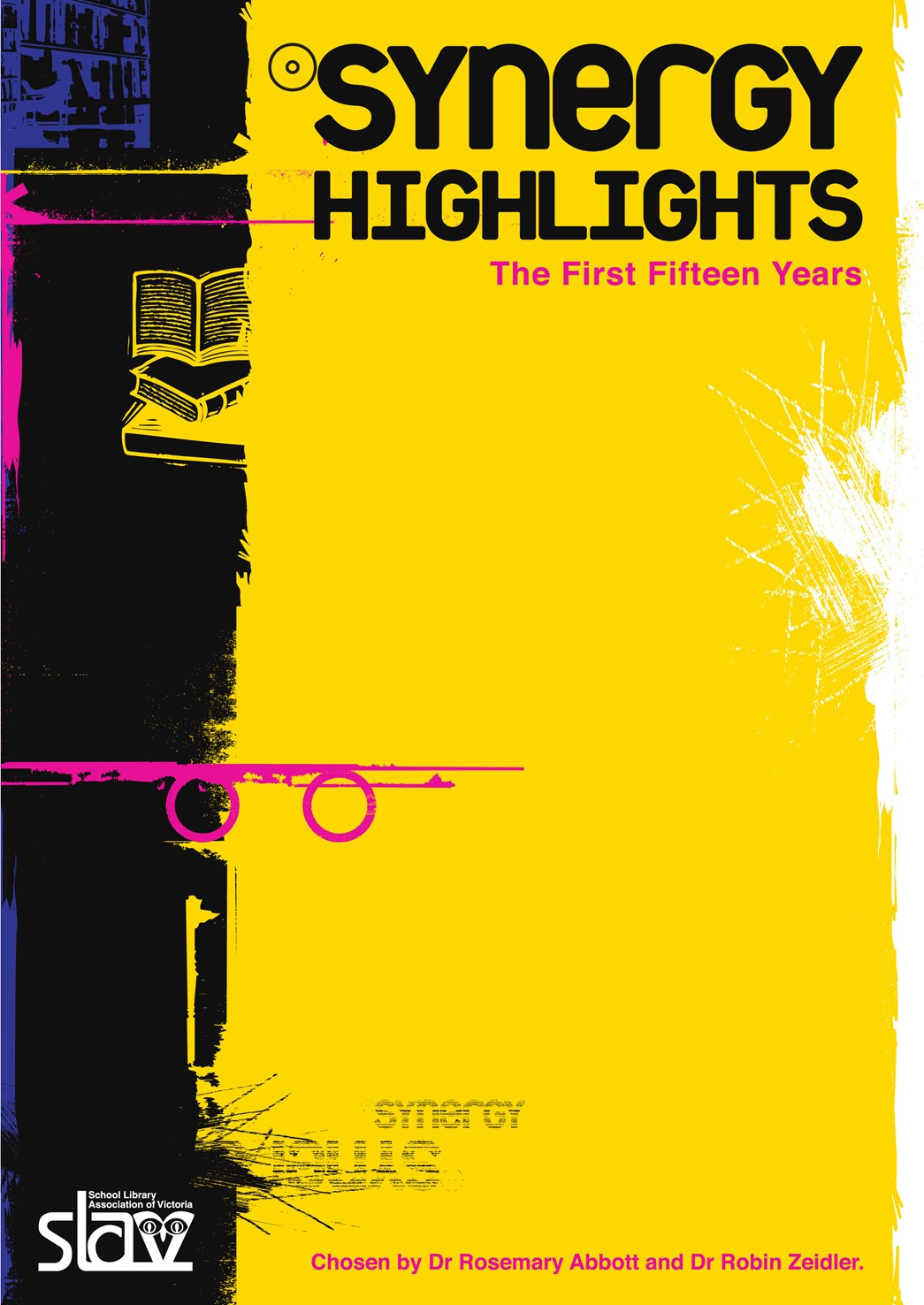 Synergy, the online journal of the School Library Association of Victoria, is published twice a year. Articles are written by those in the field and are often practical in nature. The most recent issue is available to members only, but earlier issues are available to all readers. The journal aims to present a wider view of the world of school librarianship, emphasising current research, directions and ideas in educational practice. SLAV encourages and supports members to have an advocacy role in their school setting and beyond. The Synergy highlights ebook is a collection of the best articles since publication of Synergy commenced in 2003.
Each year SLAV offers dynamic, inspiring opportunities for teacher librarians, librarians and other library professionals to build their essential role in engaging and developing lifelong learners.
An extensive professional program is delivered, and library staff are able to participate in activities through their local SLAV branch network.
The articles in Synergy highlights were chosen by Synergy editorial board members Dr Robin Zeidler and Dr Rosemary Abbott. Because of the challenge presented by the excellent quality and large number of articles, carefully considered criteria were identified:
relevance and application for current library practice and issues in school librarianship
an emphasis on research undertaken in Australia or relevant to the Australian school context
a wide range of articles ensuring coverage of key areas of contemporary school library practice
quality of the research methodology, findings and interpretations
integration of a range of technologies
identifying the unique and critical role of teacher librarians as both information and education experts.
There was some flexibility in adherence to these criteria to ensure the broadest possible range of informative and engaging material. In the articles chosen, student learning is paramount, and is linked to the crucial role of those working in school libraries. Prominent Australian and international researchers are featured.
Carol Gordon's articles provide wide-ranging ideas on professional practice, including the value of evidence and reflection, and the critical role of advocacy. Her focus on student learning allows practitioners to reimagine what the school library can be.
Similarly, Ross Todd describes the role of the school library as 'empower[ing] learning through creativity, discovery, inquiry, cooperation, and collaboration'. Todd provides supporting evidence from his 2009 research for the New Jersey Association of School Librarians.
Lyn Hay details research undertaken in the Student Learning Through Australian School Libraries project, providing evidence of the role of the school library in supporting student learning.
Other articles present possibilities for school libraries to both embrace and be agents of change and cover the transformative nature of what might and does happen in school libraries. The broad scope of articles is intended to be thought-provoking for library professionals everywhere, giving practical advice, detailing research findings, and equipping them for the future.
Synergy Highlights is available from the SLAV store: slav.org.au/store