Digital literacy: using Wikipedia as a fact-checking tool
Is it time to start thinking about whether Wikipedia can be a useful research tool? Mathieu O'Neil and Rachel Cunneen investigate.
---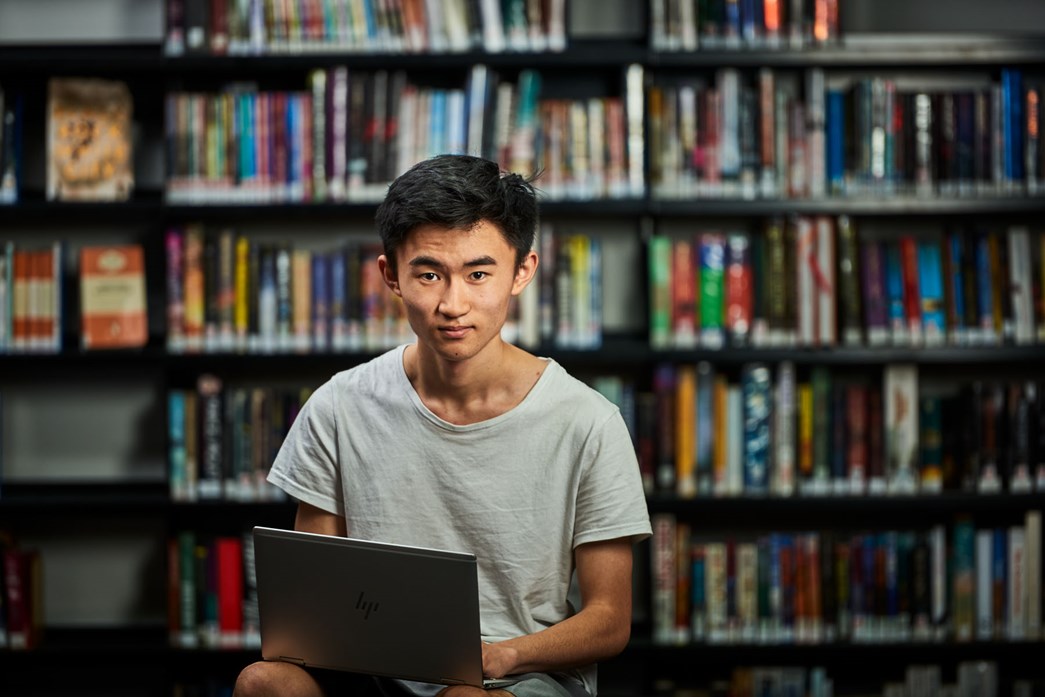 Can Wikipedia be used as a legitimate source?
In November 2021 we published an article in The Conversation which obviously touched a nerve since it was shared by around 7,000 readers. The article, 'Students are told not to use Wikipedia for research. But it's a trustworthy source', derived from our observation that first-year university students are being held back by an outdated view of Wikipedia, which they were taught in school.
Given the usefulness of Wikipedia as both a source of information and as a media literacy teaching tool, this article was intended to change the narrative around Wikipedia. It represented the first step in a pilot project investigating the use of Wikipedia as a fact-checking resource in schools.
Research pilot in schools 2022
This pilot project started in Semester 1, 2022 with Year 4, 5, and 7 students in four classrooms at three ACT schools. Our educational resources, co-developed with school teachers, first outline traditional and crowdsourced means of generating and accessing encyclopaedic knowledge. Through engaging and interactive scenarios, we then aim to instil fact-checking 'reflexes' in students – i.e., when should you check the veracity of a claim? Thanks to structured feedback sessions with teachers and a survey held before and after the project began, we seek to find out how students reacted to these scenarios, and whether their fact-checking skills improved.
So, what should teachers know about Wikipedia?
Wikipedia started in 2001. It has matured over the past 21 years  to become a trusted resource on the internet, and is the only not-for-profit platform of the most visited websites. 
How does Wikipedia maintain content that meets acceptable standards for use in education, with an increasing number of third-party information services, given it can be edited by anyone?
Wikipedia has community-enforced policies on neutrality, reliability and notability. This means all information 'must be presented accurately and without bias', sources must come from a third party, and a Wikipedia article can only be created if there has been 'third-party coverage of the topic in reliable sources'.
For popular articles, Wikipedia's online community of volunteers, administrators and bots ensure edits are based on reliable citations. Popular articles are reviewed thousands of times and it's virtually impossible, for instance, for conspiracies to remain published on Wikipedia. Some media experts argue that because of this painstaking process, a highly edited article  on Wikipedia might be the most reliable source of information  ever created (Bruckman, 2022).  By comparison, traditional academic articles – the most common source of scientific evidence – are typically only peer-reviewed by up to three people and then never edited again.
Less frequently edited articles on Wikipedia might be less reliable than popular ones. But it's easy to find out how an article has been created and modified on Wikipedia. All modifications to an article are archived in its 'history' page. Disputes between editors about the article's content are documented in its 'talk' page. 
Wikipedia as a tool for fact-checking
Research suggests Australian children are not getting sufficient instruction in spotting fake news. Only one in five young Australians in 2020 reported having a lesson during the past year that helped them decide whether news stories could be trusted (Notley et al., 2020). At a time when it's increasingly difficult to separate truth from falsehood, Wikipedia is an accessible tool for fact-checking and fighting misinformation. Time is precious, so engaging with spurious online content, and potentially falling down misinformation rabbit holes, wastes a most valuable commodity – our attention. 
Here are three ways teachers can train students to be effective fact-checkers using Wikipedia.
Encourage students to use lateral reading when they encounter unfamiliar information. Go to the relevant Wikipedia page to check its truthfulness. If the unknown information isn't verifiable, they can discard it and move on.
Help students to identify signs of Wikipedia articles being unreliable (such as warning banners or the lack of references). Students can also be taught to find and analyse the 'history' and 'talk' pages of an article, which provide clues about the article's reliability.
Teach fact-checkers to make a beeline to the authoritative references at the bottom of each Wikipedia article.
In the future, we hope first-year university students enter our classrooms already understanding the value of Wikipedia. This would mean a widespread cultural shift has taken place in Australian primary and secondary schools. In a time of climate change, pandemics and war, everyone needs to be able to separate fact from fiction. Wikipedia can be part of the remedy.
References
Bruckman, A. S. (2022). Should you believe Wikipedia? Online communities and the construction of knowledge. Cambridge University Press.  doi.org/10.1017/9781108780704
Cunneen, R. & O'Neil, M. (2021). 'Students are told not
to use Wikipedia for research. But it's a trustworthy source'. theconversation.com/students-are-told-not-to-use-wikipediafor-research-but-its-a-trustworthy-source-168834
Notley, T., Dezuanni, M., Zhong, H. & Chambers, S. (2020). News and young Australians in 2020. apo.org.au/node/306717
Wiki in education resources
Reading Wikipedia in the classroom - Teacher Guides: Using Wikipedia to foster media and information literacy skills:
You can develop practical skills on Wikipedia fact-checking to use with students at a special free Wikimedia session for librarians on 17 May 2022.