Supporting Australian book creators
A behind the scenes look at the Educational Lending Right program including comments from authors.
---
2014-15 ELR school library survey is finished
We have had a fantastic response to the Educational Lending Right (ELR) 2014-15 school library survey. In October 2014, we invited 600 schools to participate in the survey. 325 schools generously provided book-data reports from their library management systems by the end of the survey period, which meant that all statistical targets for the survey were met.
A BIG thank you to participating schools
We are extremely grateful to every school that participated in the survey and provided us with their book counts. With your help, authors and book creators will receive compensation for income potentially lost as a result of copies of their book being held in school libraries.
Feedback from participants
The feedback from participants is valuable information to identify areas where we can improve our process and information. We appreciate the time participants took to fill in the feedback form, and are reviewing the comments to find ways to improve the ELR survey process.
The ELR Support Team
SCIS and ESA would also like to extend a big thank you to all of the people who helped to gather the data for ELR 2014-15, including staff at the Catholic Education Offices of Brisbane, Broken Bay, Canberra-Goulburn, Lismore, Rockhampton, Sydney, and Wollongong; Doug Jenkins at NSW Department of Education and Communities; Mark Stirling at ACT Education and Training Directorate; and Dean Hodgson and Marion Mitchell at Bookmark, Department for Education and Child Development, South Australia. We also appreciate the support of library system personnel from Bibliotech, Libcode, OCLC, Softlink, Access-It, Sirsi Dynix, and Northern Micros.
2013-14 final report is published
The results of the previous year's ELR survey (2013-14) have been released in the Public Lending Rights Committee Annual Report for 2013-14.

In total, ELR payments totalling $11.334 million were made to 9982 eligible creators and publishers. We have provided a summary of the Top 10 highest scoring books in the 2013-14 school library survey below. As you can see, ELR continues to recompense well-respected Australian authors so they can continue to write incredible books.
Top 10 Books 2013-14
Fox, Mem - Possum magic
Fox, Mem - Wilfrid Gordon McDonald Partridge
Rodda, Emily - Rowan of Rin
Vaughan, Marcia K - Wombat stew
Rodda, Emily - The forests of silence
Marsden, John - Tomorrow, when the war began
Baker, Jeannie - Where the forest meets the sea
Klein, Robin - Hating Alison Ashley
Fox, Mem - Hattie and the fox
Gleitzman, Morris - Two weeks with the Queen
---
Gus Gordon's memories of library time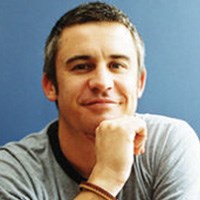 When I was a kid (this feels like last week but unfortunately I'm talking a little while before this), I found solace in the school library. I took this for granted at the time but looking back I now know why I felt so comfortable there. For one, I could cosily disappear into the world of books and feed my exceedingly active, and at times counter-intuitive imagination, without any repercussions or annoying questions. This was the only time in the day where my daydreaming and short attention span could run down the same alley without veering off down distraction lane and into trouble.
I usually had a spot in the library, my spot, where I would sit with my head hidden in a book, my mind swimming with detectives and war pilots and the abominable snowman. Rather rapidly, I would become unaware of my surroundings for long periods of time and as a result I was often late for class, having not heard the bell nor realised that there was now not a soul in the room. In the library I was as focussed as I could possibly be.
I got to know the librarian so well that she would put books that she thought I'd enjoy aside for me, ready for my next visit. I learnt librarians know things about their book readers that they themselves don't know yet. This is a super power. I enjoyed being led in new reading directions. It was entirely possible to go from a book about missing jewels to an undersea adventure to cold war spies to spontaneous human combustion - in that order. It was also exciting knowing that another book awaited, and it sat in my library bag with an apple core and my maximum allowance of books I was able to borrow for the week. Librarians also know a lot about the Loch Ness Monster. That's just one of the many things they know.