Cybersmart Digital Citizenship
Kellie Britnell, Senior Education Advisor for the Cybersmart Outreach program–a national cybersafety and cybersecurity education program managed by the Australian Communications and Media Authority–looks at how the program can be used by children, young people, parents, teachers, and library staff to understand the rights and responsibilities of a Cybersmart citizen.
---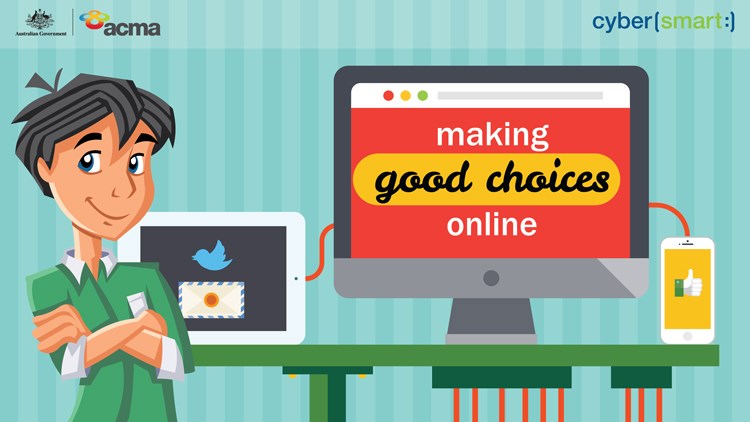 Cybersmart is a national cybersafety and cybersecurity education program managed by the Australian Communications and Media Authority (ACMA), as part of the Australian Government's commitment to cybersafety. The program is specifically designed to meet the needs of its target audiences of children, young people, parents, teachers and library staff.

Cybersmart digital citizenship is about confident and positive engagement with digital technology. A Cybersmart digital citizen is anyone with the skills and knowledge to effectively use digital technologies to participate in society, communicate with others, and create and consume digital content. Everyone online is therefore a digital citizen. Understanding the opportunities presented by the online world and the concept of digital citizenship is crucial to students' learning about technology. However, knowing how to minimise associated risks and developing an awareness of the impact of individual footprints online are also vital.

Engaged digital citizens recognise that upsetting behaviours such as bullying and cyberbullying can contribute to negative experiences and longer term consequences. Acting with consideration, resilience, and self-awareness in digital landscapes includes respecting other participants and recognising the value of personal privacy.

It is essential to empower younger internet users with the knowledge of how their reputations can be affected by their interactions online. It is important to teach them what language and actions are considered appropriate and to provide practical strategies to avoid participating in negative online behaviours.
The Challenge of the Digital Classroom
Digital technology challenges traditional methods of delivering education. Educators have to find new and interesting ways to draw students into different learning styles. Some would argue this has become an easier task in the digital classrooms of today given the increased access to amazing technology. Yet, as any educator knows, it takes effort and conscious planning to teach by questioning, rather than by telling.
Cybersmart's Virtual Classrooms
To assist educators with innovative ways to engage students Cybersmart is working with education departments and the independent and Catholic education sectors across Australia to offer a range of virtual classrooms throughout 2015. Using the latest developments in online shared learning Cybersmart's Virtual Classrooms allow an Outreach trainer to reach more schools, even those in remote areas.

Schools can sign up for as many sessions as they wish over the year. Presentations are usually about 30-40 minutes in length and allow student participation under teacher guidance. They include recommended post-event activities. Some of the virtual classroom topics are: cyberbullying; being a good bystander; making good choices online; communicating online; and online security.

As part of the activities for Safer Internet Day (10 February 2015), Cybersmart trainers spoke to over 22,000 students from more than 300 schools in NSW, Victoria, South Australia, Queensland, and the ACT. For more information on Virtual classroom events, visit the Virtual Classrooms page online.
Special Days and Weeks
Special awareness days and weeks - like Safer Internet Day in February - are an opportune way to raise awareness of digital citizenship issues. Special Cybersmart initiatives and activities are often held on these days and provide an excellent opportunity for classes and schools to promote at the local level. Other significant days this year include the National Day of Action against Bullying and Violence held on the 20th March, Privacy Awareness Week in May, Cybersecurity Week in June, National Child Protection Week in September, and Day for Daniel on 30th October.
Cybersmart Detectives
Another activity available to schools in 2015 is the teacher-led Cybersmart Detectives. This half hour, interactive multimedia class activity is aimed at Year 5 and 6 primary students. It asks them to step into the shoes of a Cybersmart Detective. By using a 'real world' example, the story explores what may happen if someone reveals too much information online and it ends up in the wrong hands. Students are asked to follow clues throughout the exercise and use their powers of deduction to make predictions, draw conclusions, and answer questions along the way.

Cybersmart Detectives is easy to facilitate through Vimeo and provides an excellent opportunity to address some of the 'Personal, Social and Community Health' content in the Health and Physical Education curriculum. This activity reinforces messages about personal safety and protective measures around strangers online.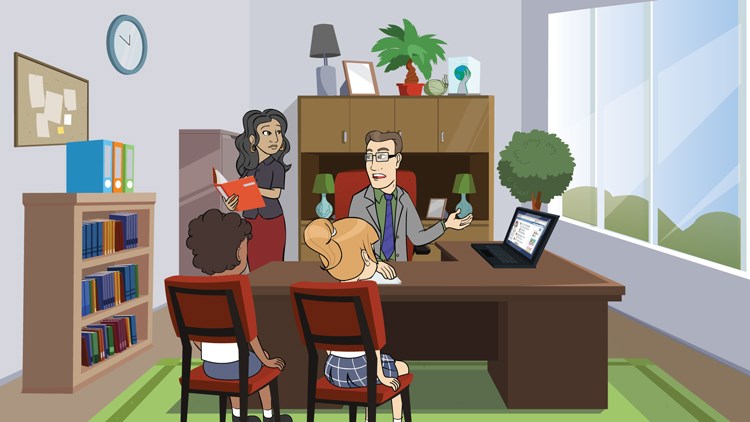 Cybersmart Citizens Guide
The ACMA has developed a Cybersmart Citizens Guide which outlines how to become a better digital citizen by: knowing your online world; choosing consciously; and engaging positively.

Knowing your online world is about understanding how you can use technology and devices. It is about learning new skills and knowing how to protect your digital footprint. When you know your online world you have the skills and knowledge to participate in it with confidence. You learn new things, understand the language of digital technologies, and know how to take action if your privacy is breached.

Choosing consciously means being aware that you are in control of the decisions you make online. It means thinking before sharing your personal information and understanding that your choices can last forever. When you choose consciously you make well informed decisions about how you share information and take charge of the way you interact online. You use your digital literacy and know-how to protect yourself.

Engage positively means being aware of your own behaviour, respecting others, and knowing how to take action to protect yourself. When you engage positively you are exercising your rights and responsibilities as a Cybersmart citizen while respecting the rights of others. You bring respect, integrity, and ethical behaviour to your online interactions and discourage anti-social behaviours like trolling, bullying, and harassment.

For more information about the ACMA's Cybersmart Citizens Guide and Digital Citizenship lesson plans for both primary and secondary students see the Cybersmart website.
---
Image credits
Making good choices online. © Commonwealth of Australia
Cybersmart Detectives: in the Principal's Office. © Commonwealth of Australia