Finding Scootle resources that support the Australian Curriculum
Daniel Hughes (ESA) explains how to locate resources that support the Australian Curriculum, using Scootle.
---
The next time a distraught colleague comes to you asking, 'How on earth am I meant to teach this part of the Australian Curriculum?', consider pointing them in the direction of Scootle resources. Most Scootle resources support at least one Australian Curriculum content description, cross-curriculum priority, or general capability. They can be found using the Australian Curriculum website or the 'Browse by Australian Curriculum' tab in Scootle.
Using the Australian Curriculum website to find resources
Every content description in the Australian Curriculum has its own code. For example, in Year 8 Science, the content description that addresses 'Earth and space sciences' is ACSSU153.
This code appears after the content description. If you select this code, a pop-up will appear, providing additional information about the content description, including further elaborations, ScOT catalogue terms, and links pointing to Scootle resources and Scootle Community.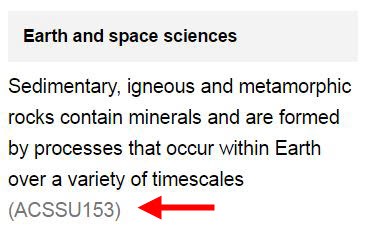 If you select the Scootle logo that sits below 'Discover resources', you will be taken to the Scootle website, where you will be presented with resources that are likely to support the relevant content description. In this example, Scootle has retrieved 135 resources (this number is subject to change as new resources are added to Scootle). The number of retrievals will be different for each content description.
Sorting results
Thanks to the unfathomable intricacies of online search algorithms, some of the resources might be less relevant to your requirements than others. The good news is that Scootle's default setting for 'Sort' is 'Relevance'. When you have searched using a content description code, the results most relevant to your search will appear under 'Direct matches'. Below this you will find 'Other related resources', which may also be of interest to your search.
Another way to sort results is by 'Popularity'. If you select this option from the 'Sort' menu, the resources will display based on their frequency of use and how they have been rated.
Filtering results
You can also filter resources using the 'Refine results by' options on the left-hand side of the screen. For example, if you select 'Learning object', 'Video', and 'Collection', this reduces the number of results to 94.
Alternatively, you can also filter by selecting a specific topic. For example, by choosing 'Earth movements', the number of retrievals will be reduced to 60.
Using Scootle to find Australian Curriculum resources
Instead of going to the Australian Curriculum website, you can also find resources by selecting the 'Browse by Australian Curriculum' tab in Scootle.
Following the same example as above, select 'Science' from the drop down menu.
Two extra filters that we haven't seen before appear on this page: 'General capabilities' and 'Cross-curriculum priorities' (CCPs). These filters can be used to further narrow your search results, and only appear when accessing resources via Scootle's 'Browse by Australian Curriculum' tab. This gives you the opportunity to look for content that focuses on a particular priority, such as 'Sustainability'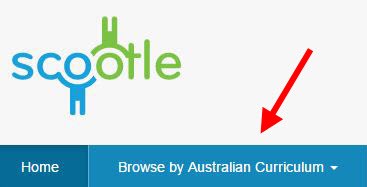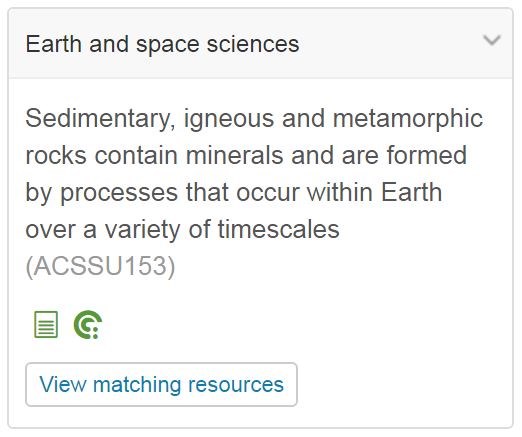 To continue our search, select 'Year 8'. Choose 'Earth and space sciences', and select 'View matching resources'.
You are presented with the same list of 135 resources you encountered when searching via the Australian Curriculum website.
Being able to search by Australian Curriculum objectives is a valuable feature of Scootle. Using filters makes it easy to find resources that are relevant to teachers and students. It is simple and can be very rewarding.