SCIS is more
Updates and news from the School Catalogue Information Service (SCIS).
---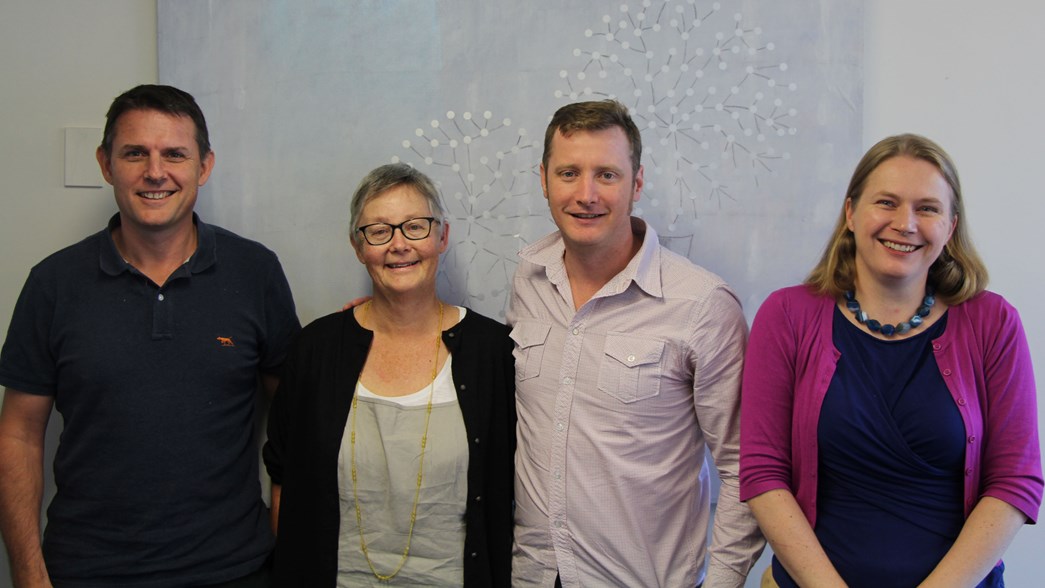 Welcome to Connections 97.
It is a pleasure to introduce a new face in the SCIS team. In March we welcomed Doreen Sullivan to our cataloguing team in Melbourne. Doreen came to us with a long career in cataloguing, including work at RMIT and DA Direct.
I'd like to thank our editor Nicole Richardson for her work on this issue. As always, I hope you find it entertaining, inspiring, and informative.
SCIS professional learning
Barbara Braxton's wonderful article highlights the importance of ongoing professional learning.
From SCIS's perspective, the last couple of months have been very heartening on this front. We saw a record number of attendees during our first-term webinar series, and received some great feedback.
Rachel Elliott and I have recently returned from a series of workshops in Auckland, Wellington and Christchurch where we had a wonderful time mixing with our New Zealand subscribers. There are plenty of other opportunities for professional development with SCIS this year, including a webinar series in Term 3, and workshops in Melbourne in May, and Brisbane and Perth in June.
Resource management in schools
Our New Zealand workshops gave me the chance to see some of the innovation going on in school libraries. At SCIS, we've become really interested in how you manage your school resources, whether they are in the cloud, on the network, in the library, or elsewhere. Understanding the following scenarios will help us to ensure our catalogue records remain relevant and useful in the always evolving landscape of the school library.
Do you manage resources on behalf of the wider school, such as class sets, teacher resources, or perhaps multimedia or sports equipment? What about digital subscription products? Conversely, are there 'library' resources that live in other locations, distributed throughout the school? Do you integrate references to digital resources into your physical collection, perhaps using QR codes?
Are you defying Dewey and pulling collections out for special placement? Genre might be an obvious example in the case of fiction, but in many cases resources are reshelved to support special events, units of work, or popular topics. Sometimes these collections involve a mixture of fiction and nonfiction, or a mixture of resource types. They might be temporary, or they may be permanent 'non-fiction genre' groupings, similar to the model that bookstores use. Recently there has been some discussion in SCIS about how schools — primary schools in particular — treat picture books that rhyme. Dewey says they are poetry, but perhaps you put them in the fiction collection instead?
How do you split your resources up according to 'type'? Multi-media collections are probably the most obvious example. The size (or extent) of books is another, with large folio works often occupying their own dedicated shelf spaces.
Seriality is another consideration; do serials have their own 'spot', or do you think it makes sense to integrate them? How do you represent the 'type' of a resource in your catalogue? SCIS provides general material designators (GMDs) for this purpose, like 'videorecording', 'website', or 'electronic resource'. However, as we continue to evolve our implementation of the Resource Description and Access (RDA) cataloguing standards (in which GMD is not supported), this will not always be the case.
As well as GMD, we currently support the 'Media Type', 'Carrier Type', and 'Content Type' fields introduced by RDA, and we are curious about how you and the library systems you use choose to display and use this data when there is no longer a GMD.
Of course, along with shelving, other 'things' come into this discussion, including signage, stickers, spine labels, and the catalogue itself.
We want our data to support your decisions and circumstances to the fullest extent possible. Do you have 15 minutes to help us get a better understanding of your needs? We're running a survey until 30 May, and offering one respondent a $250 book voucher. You can find the survey here. We look forward to discovering more about how your library works.