Metadata to enhance diversity, connection and belonging
Catherine Barnes on how you can use the 'language students use' in your catalogue records to help diverse student groups feel thoughtfully represented in your library.
---
School libraries are dynamic, innovative and exciting places, but they are also a place for diversity, connection and belonging. Ben Chadwick (2020) explains: 'Some things are fundamental  to providing a library service. Of course, you need a decent collection of resources, but you also need to support students to discover it, explore it and use it to meet their interests and research needs.' At the core of this statement is our role in helping students discover, explore and use resources that meet their diverse needs using the metadata in our library catalogues. This enables them to make connections and gives them a sense of belonging in our space and their learning.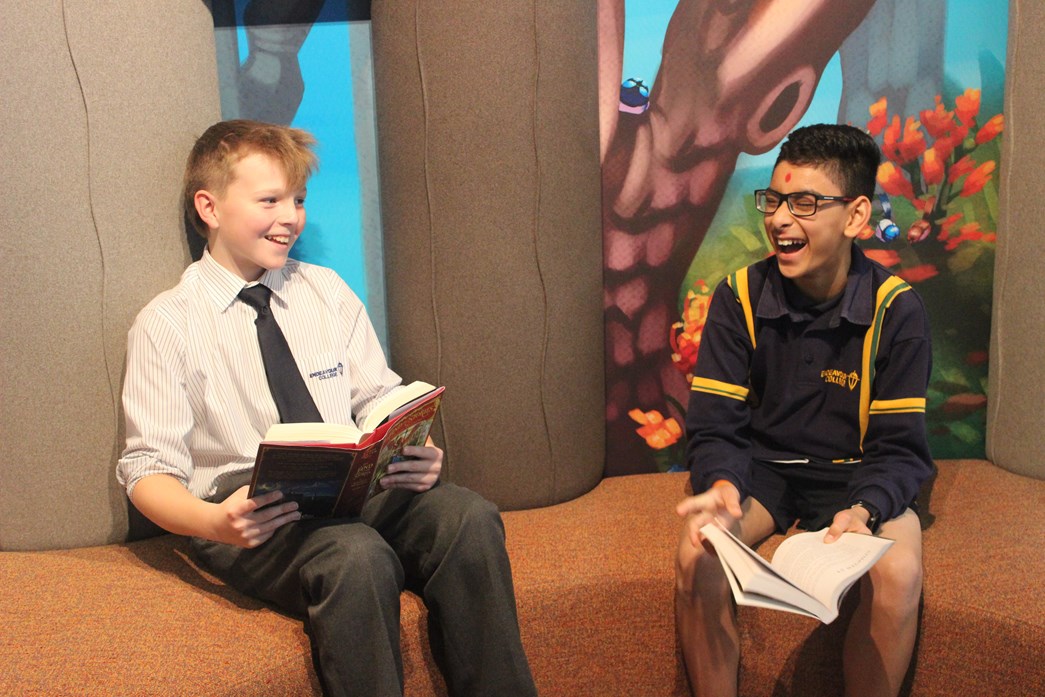 Developing this sense of belonging begins with providing a collection that meets the needs of your community. Kay Oddone (2019) stated: 'Qualified teacher librarians are best placed to, and indeed, should be, making changes as they are guided by their professional expertise and experience; their knowledge of their school community and context; [and] their library policies.' This applies to collection development and, perhaps even more, to collection management, discovery and representation. When we download bibliographic records, we are in the best position to enhance the imported metadata to meet the needs of our school community.
One of the most powerful ways we can represent and support culture, faith, language, and gender in our communities is by providing diverse resources. However, we need to ensure we represent these groups through our cataloguing in a manner that avoids labelling and stereotypes. All our students and staff need a sense of belonging in not only the physical space of our library but also in our catalogue.
An example of this is accurate representation of cultures. Often a student is not represented by their country of birth but rather by their culture. For example, some of our students who were born in Cambodia direct us to use 'Khmer' rather than  'Cambodian'. However, we have several students from Syria who prefer to be recognised by their ethnoreligious group, Druze. These terms are not downloaded with a SCIS record, but we  can add tags and notes that allow students to see themselves represented and celebrated. Using this language not only encourages belonging, but is an acknowledgement that culture is more than place of birth.
We are a Lutheran school, with many religions represented in our student population. Respect and acknowledgement need to be represented in our catalogue. The Druze religion is not a heading in SCIS, but does appear as a Library of Congress Subject Heading in most library systems and can be easily added as a local heading. When you add your own heading, you are representing your own community needs and providing a sense of belonging for your users.
In recent years, the greatest change in representation of diversity in our schools has been in the area of gender and sexuality. Whilst it is difficult to keep abreast of the LGBTQIA+ acronym, our students are more informed than ever. Fortunately, SCIS has several SEE References, allowing us to use consistent subject headings when a book has a topic related to LGBTQIA+. But just because a novel has a character who identifies with this group doesn't make it the subject of the book and by doing so we risk creating an otherness about their identity. It is important to make available resources that represent diverse groups without explicitly labelling them as 'other'. For this reason, we add tags in our library catalogue, using the language of the students, so they can find resources with characters and situations they can relate to or are motivated to learn about. My key advice here is to be guided by your community, both in language use and representation.
Our descriptions also include our borrower records, which have a field for gender. Recently, I started to wonder why. The field comes directly from our student management system import, and would allow us to run borrowing statistics on the difference between genders. But our system only has two genders and gender can be fluid. I decided to not include this field in our import, and unsurprisingly our borrower records are still relevant.
One small act led to another. When I was processing student memberships for our local public library, I saw that the form had a section for gender. In discussion with the Library Coordinator, we determined that stating gender was not required. In fact, its omission would be beneficial as they don't have a personal relationship with the students, with greater margin for misunderstanding. This one change can benefit many current and potential users.
An ongoing example of changing vocabulary is in reference to First Nations Australians, as shown by the changes in the Australian Curriculum and the resources we receive in our libraries. SCIS has many Used For links in their Authority Files and numerous Narrower terms. However, representation of these resources in our own library must be guided by our community. One of the key tenets is 'Nothing about us, without us'. Some communities prefer to be referred to as their Language group, others by a term that encompasses many or all groups or nations. It is important when 'labelling' a resource that you use the vocabulary approved, used and accepted by your community.  To do this you must simply, ask!
The most important consideration when downloading and creating records for your library is assessing it for your context. Ask yourself:
How will it be used?
Why will it be used?
When will it be used?
Who will use it?
SCIS records are designed with these aspects in mind, and may just require a little tinkering for your context. However, when downloading vendor records, such as from an ebook collection or database, you may need to make them discoverable, accessible and explorable, using Australian Curriculum language, local vocabulary and tags that represent your community. It's always pertinent to consider first if the resource will be an enduring, key item in your collection. This will ensure your time is well spent.
There is nothing more powerful than seeing yourself represented in your community, and school libraries can play  a leading role here. Creating records where students can find themselves, their friends and their community represented is worth the time and effort involved.
References
Chadwick, B. (2022). SCIS is more. Connections 121, 4. Oddone, K. (2019). School library collection development: it's not as simple as you might think [Blog post]. Retrieved from https://www.linkinglearning.com.au/school-library-collection-development-its-not-as-simple-as-you-might-think/