SCIS is more
Updates and news from the School Catalogue Information Service (SCIS).
---
Professional learning
In May SCIS spent a delightful week with some of our Queensland subscribers. Many thanks to: Albany Creek High School, the O'Shea Centre, and Assisi Catholic College for hosting our professional learning workshops. If you missed out and would like to attend another Queensland session, get in touch and we may arrange something for later in the year. Keep an eye on our Professional Learning page for this and more professional development opportunities.

We've got plans for further workshops in Melbourne, Adelaide, and Perth later in the year. In September we'll also be attending the School Library Association of New Zealand Aotearoa Te Puna Whare Mātauranga a Kura (SLANZA) conference in Christchurch, and the Australian School Library Association (ASLA) conference in Brisbane. Hopefully we'll catch some of you there.

We ran a very successful series of webinars in April and May, working from the basics of SCIS to the details of downloading records, searching and selecting from the SCIS catalogue, and making the most of our online presence. A big thank-you to all our attendees; we've had terrific feedback, and we're planning another round of webinars for Term 3 or 4. We would encourage future attendees to run the connection tests recommended on our Professional Learning page prior to logging in to the webinars, to ensure your IT infrastructure does not interfere with your enjoyment.
Especially for you
SCIS's Special Orders page was created to support 21st century libraries by providing a single location to find collections of digital subscription products and freely available online resources. Why don't you drop by if you haven't been there? You might be able to double your collection with our curated list of websites and apps.

Lately we've added two collections to this page. Our New Zealand subscribers may be interested to know they can now download all records for the National Library's 'High Interest Topics'. There is also a new collection of TV4Education resources for easy location, selection, and download of records for their great digital video recordings.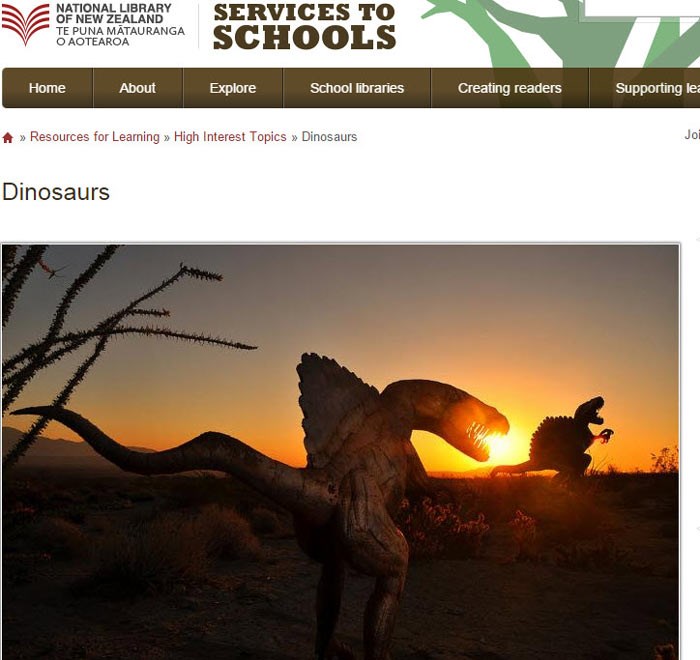 Highly suggestible
If you have a book or ebook, or know of a great online resource that isn't in the SCIS catalogue, we want to know about it. There is no surer way to get a physical resource catalogued than by sending it in to us... our cataloguers need to work with 'items in hand'. See our cataloguing services page  for more details. Furthermore, if you've got a suggestion for a resource, you can bring it to our attention on our new look Cataloguing Suggestion page. As before, you can fill out the details of books and ebooks for cataloguing into the SCIS database, but now you can also assist us to create quality records by including photos of crucial pages from the books you need records for. Working with the camera on you mobile device is ideal for this page. You can now also use this page to suggest online resources for cataloguing.
Life is a series of hellos and goodbyes
Since our last issue of Connections we have said goodbye to our Professional Learning Co-ordinator, Michael Jongen. Michael is passionate about work 'at the coalface' and has returned to managing a school library. We have also said goodbye to the wonderful Ruilin Shi, who has managed our Customer Service team masterfully and always with a smile. Ruilin is commencing a world trip and we are all very jealous. To compensate, we have welcomed a new Systems Coordinator, Rimma Kats. Rimma has already become an integral part of our team, overseeing technical systems and cataloguing processes. Thank you, Rimma.
---
Image credit
High Interest Topics: Dinosaurs. Dinosaurs at Sunrise. Photography by Bill Gracey. Available at: https://flic.kr/p/e4jD3E. CC BY-NC-ND