Engaging Students in STEM through Storytelling
The Women in STEM Ambassador Office on how they're recruiting authors to help change the narrative around STEM careers.
---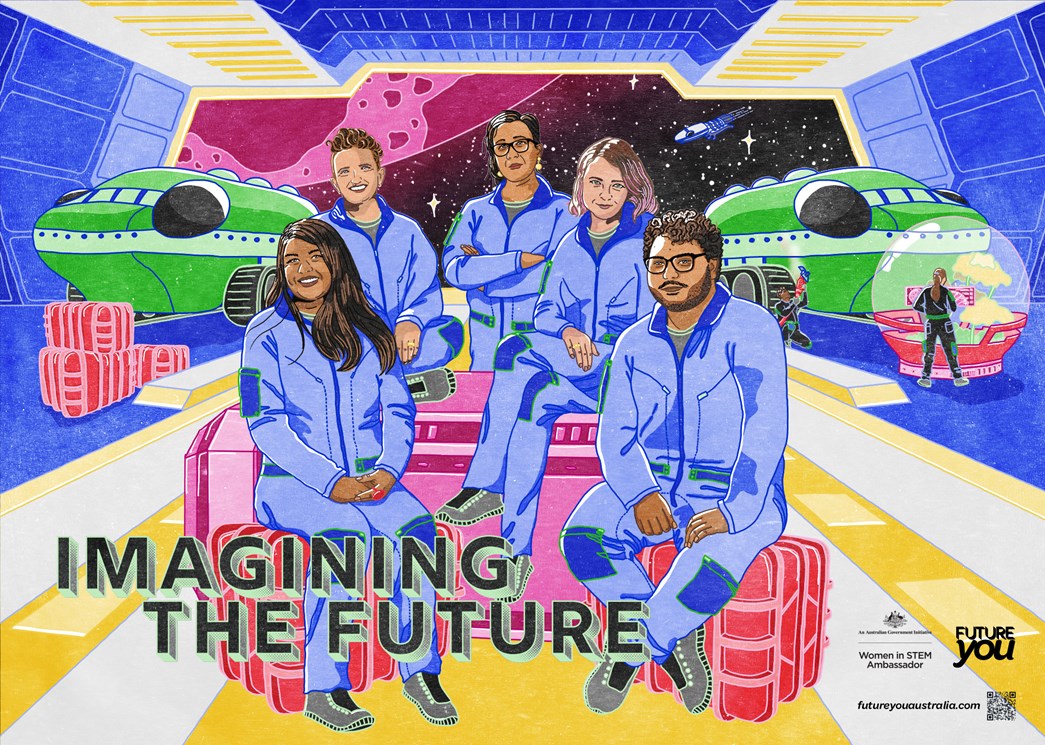 Future You, the STEM careers education initiative from Australia's Women in STEM Ambassador, is going deeper into space this autumn with the launch of two new stories by leading Australian Young Adult (YA) authors as part of their new fiction program, Imagining the Future. (Editor's note: see the article written by Lili Wilkinson in Connections, Issue 122.) The STEM-infused stories come with a suite of strikingly attractive collaterals, which will add a splash of colour and science-fiction adventure to classrooms and school library walls into the near future.
Hot on the gravity-booted heels of story one, Far Out! by Lili Wilkinson, come stories two and three from Imagining the Future's first series. Calculating Apple Pie by Melissa Keil, and Semper by Rebecca Lim incorporate STEM elements into the heart of their plots, adding a unique and exciting aspect to the stories. Calculating Apple Pie explores future food production and coding and how tampering with it can cause serious real-world problems. Semper delves into the world of artificial intelligence (AI) and raises important questions about the impact it can have on our lives.
Both stories are set in the interlinked future story world of The Callistan Cycle, named after the moon of Jupiter around which the stories unfold. An important aspect of the Imagining the Future program is the diversity of the cast, which aims to reflect Australia's multicultural identity in its storytelling, and across its range of resources to address the current and future inequity in the STEM workforce in terms of gender, ethnicity, disability, sexuality and location.
Melissa and Rebecca are among Australia's leading writers for young people. Growing up, both were big fans of science fiction, but neither ever saw themselves in the characters, which is why they were so excited to be involved in Imagining the Future. 'Young me didn't need to see any particular "diversity" angle explored – I just wanted to see someone with my hair and skin colour flying in a spaceship,' said Melissa.
However, once Melissa sat down to write her story, she realised it wasn't enough for the characters to look like her, they also needed to think and feel like her, so she began to think about the smaller, more personal impacts one might experience on an interstellar journey. Melissa wanted readers to reflect on basic human emotions – homesickness, nostalgia, fear of the unknown – that guide the human experience.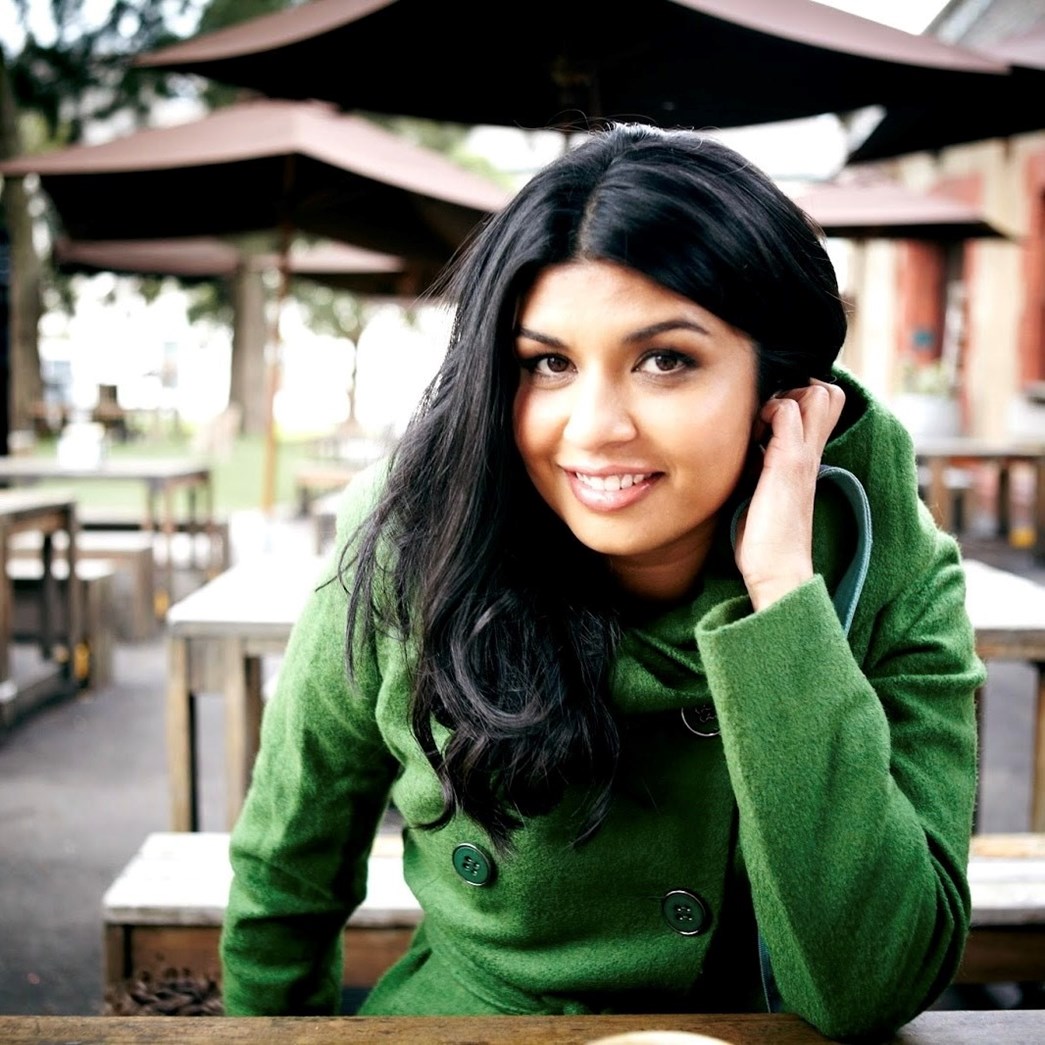 She drew upon her own family's stories about how exciting it was when extended family would visit from Sri Lanka, because their suitcases would be full of delicious foods that weren't available in Australia. This meaningful act would bring a small taste of home across the ocean for the family to enjoy and reminisce about.
'Food is such a fundamental part of everyone's life experience, and even though my family loved their adopted country and were making a very happy life here, it was hard to imagine them leaving behind a whole world of foods for a totally foreign, unknown one.'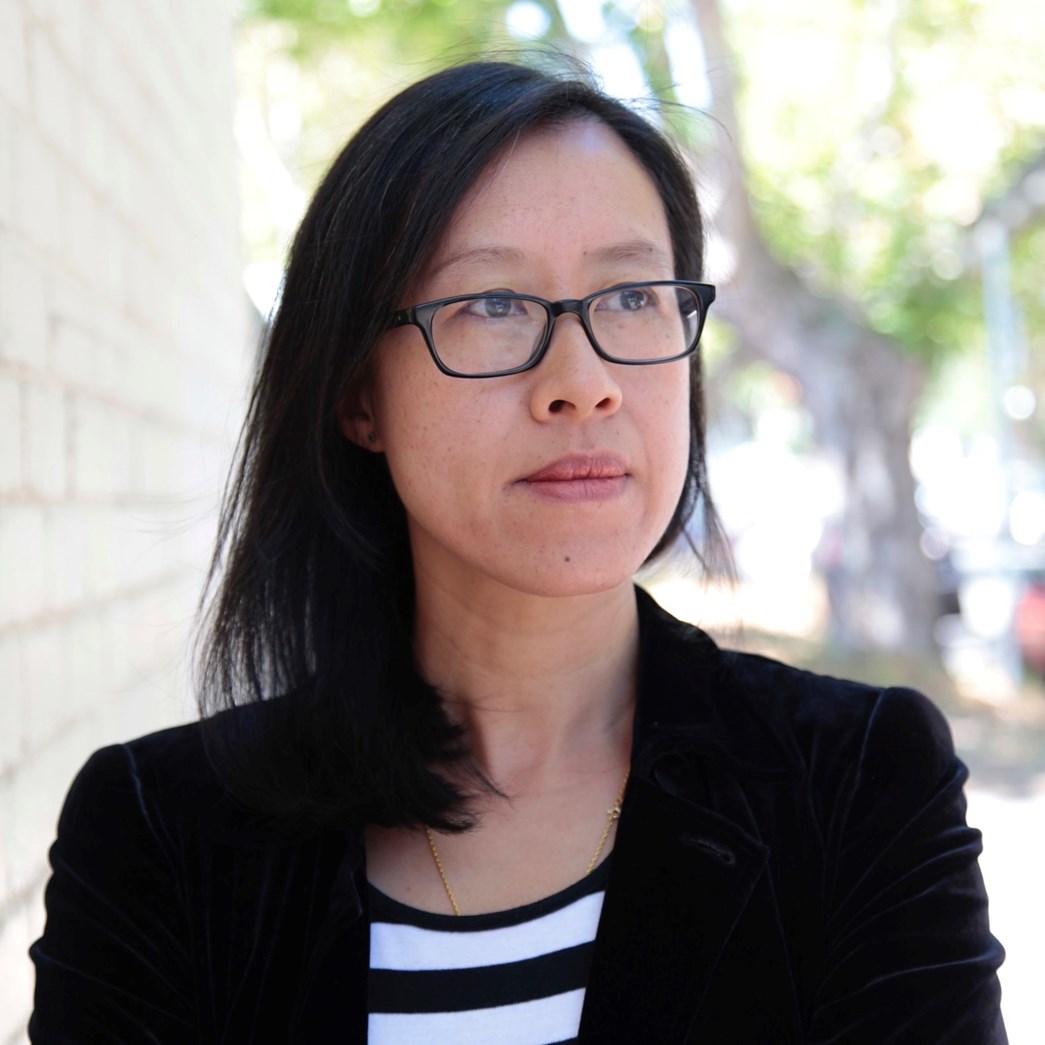 Growing up in the '70s and '80s, Rebecca said sci-fi and fantasy books were more diverse than other genres, but were still awash with harmful tropes, such as the colonisers versus the colonised, the high-born versus the savages, and heroic men saving dainty women.
'I never saw people like me in the children's books I was told to read, or that were available in the '70s and '80s, and I only saw suggestions of people like me as "baddies", the colonised, or the exotic "other", all written by people outside my lived experience,' said Rebecca.
A guiding principle for Rebecca's writing is empathy, and at the heart of her story is a fraught relationship between the main character and her AI robotic animal that has been built to protect her and keep her going through the tough terrains of outer space. 'I wanted readers to explore the boundaries of what it means to be human if the non-human thing you're dealing with is "nicer" and more selfless than you are and would literally destroy itself to protect you.'
Melissa and Rebecca's contributions to the Future You program are invaluable. Their stories provide a fresh take on the STEM genre and encompass the rich diversity of people who study and work in STEM, which will inspire more young people to consider and explore the possibilities of science, technology, engineering and mathematics in the future.
Encourage your students to read the Imagining the Future stories and delve into the suite of bespoke resources developed to support engagement with the STEM sector explored in each tale.
These resources are great for use in schools, in the library, and at home. Beautiful posters, student activity packs, teaching resources and careers information are all available free to download and use.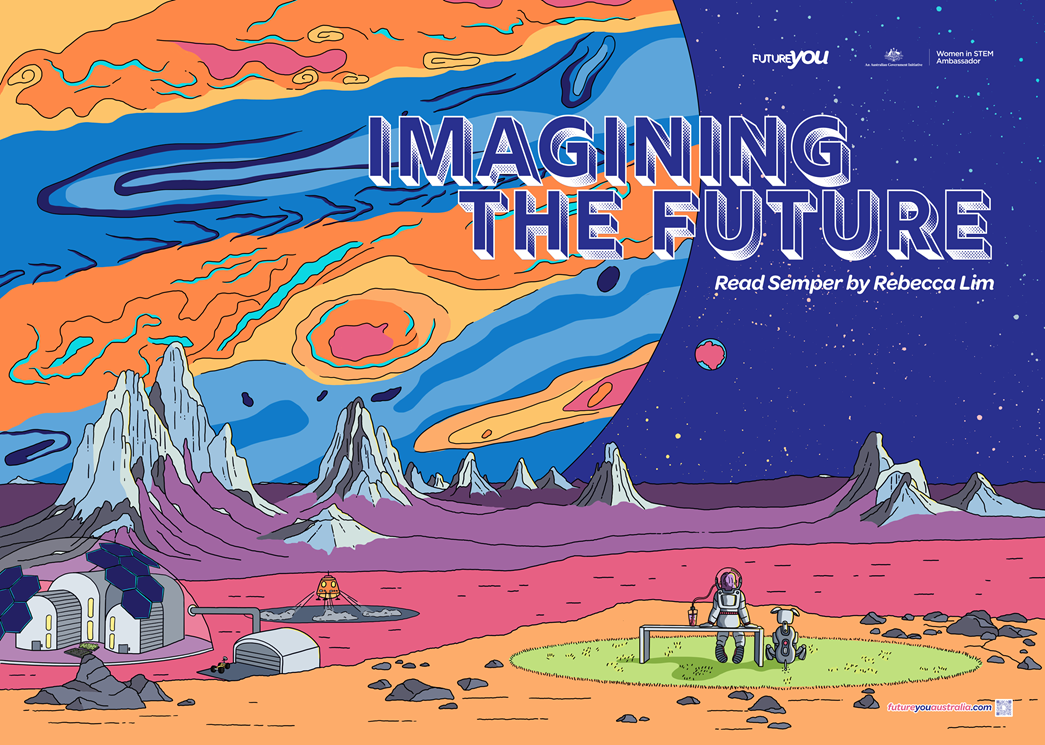 Stories four and five from The Callistan Cycle will launch later this year – keep an eye out for Proof by Gary Lonesborough and Earth Bound by Alison Evans. Follow Future You on Facebook, Twitter, Instagram, or subscribe to the Future You newsletter, to be one of the first to know when these new stories launch. 
To explore Imagining the Future, head to the Future You website. See YOU in the future.