Finding just the Right Resource
Emeritus Professor Belle Alderman on how the National Centre for Australian Children's Literature (NCACL) can help guide your resource selection.
---
Here's the challenge: finding the right book and related resources for a particular child, group or particular topic from the many available. The National Centre for Australian Children's Literature (NCACL) is tackling this challenge. Our mission is to share our collection through exhibits, events and outreach activities, databases, bibliographies, and through our website and social media platforms.
Established in 1974 by the ACT Branch of The Children's Book Council of Australia (CBCA), the centre is a national collection holding more than 55,000 Australian children's books with 5,600 of these in 69 different languages. We hold large collections of authors' papers and manuscripts, illustrators' artworks, research files with information on more than 550 authors and illustrators plus ephemera.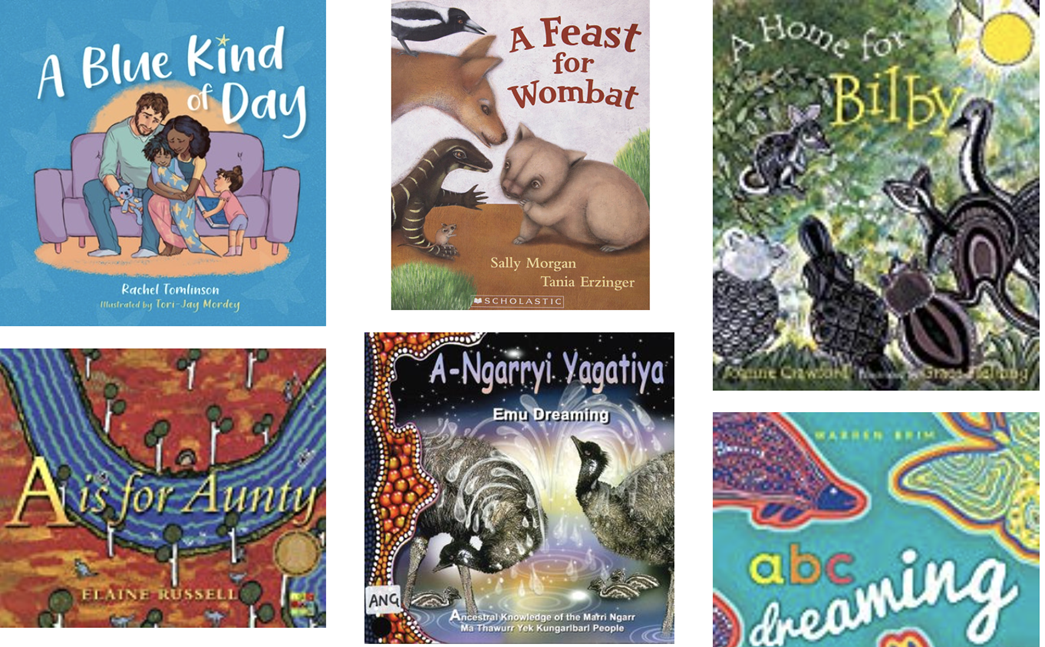 With such a rich collection of material, we pondered how we might promote our collections virtually to help people build and diversify their collections. Our solution came in the form of databases.
In 2019 we launched our NCACL Cultural Diversity Database and received widespread positive comments. We then created our NCACL Aboriginal and or Torres Strait Islander Database, an Australian Verse Novels Resource, and in July this year we will launch our latest database, NCACL Picture Books for Older Readers.
Our databases feature succinct annotations, searchable subjects and links to related resources. On our databases, the Australian Curriculum and all related information can be routinely searched for by specific interests then search findings delivered in seconds via our website anytime, anywhere, to anyone interested.
NCACL Cultural Diversity Database
NCACL's first created database featured books relating to cultural diversity. We sought books that explored our shared cultural similarities and differences. This database of more than 400 annotated books can be searched by author, title, publisher and date, as well as by key concepts such as 'refugees', 'war', 'courage' and 'empathy'. Titles can also be searched by the Australian Curriculum and Early Years Learning Framework (EYLF).
NCACL Aboriginal and or Torres Strait Islander Resource
Following on from the success of our Cultural Diversity Database, the Australian Government funded the centre to create a free database of books by and about Aboriginal and or Torres Strait Islander peoples. Experienced experts, including First Nations people, across Australia contributed. We included annotations, creators' cultural backgrounds, story locations, curriculum links to the Australian Curriculum, as well as resources to complement each book. There are now more than 560 books in this database, and it continues to grow.
NCACL Australian Verse Novels Resource
We discovered a niche area infrequently promoted and relatively unknown – Australian verse novels. We admired the unique features of Australia's 60-plus verse novels – often short in length, and featuring multiple viewpoints, emotive issues, humour and heart. Too small in size to take advantage of a database's unique strengths, this resource uses Microsoft Sway, which provides similar features to our databases.
Picture Books for Older Readers Database
In July we will launch our latest database, Picture Books for Older Readers. These books offer multiple layers of meaning, sophisticated plots, wide-ranging artistic styles and techniques, metafictional devices, and more. They invite various interpretations and wide-ranging responses. Collectively, they feature some of Australia's most creative authors and illustrators.
Benefits and rewards
We aim to promote and inform people about the wealth of Australian children's literature. Capitalising on our expertise and in-depth knowledge, we offer:
• books with authenticity and child appeal
• essence, synopsis and background for each book
• easy and quick retrieval of books on specific subjects
• links to the Australian Curriculum and the EYLF
• authors and illustrators sometimes overlooked
• topics and subjects for sharing and discussing
• diverse storytelling techniques, genres and illustration styles
• vast searching capacity
• facility to share knowledge and exchange views
• Australian creators previously unknown
• Australia's acclaimed story creators.
We wholeheartedly welcome all teachers, librarians, parents, caregivers, home-schooling groups, young people and researchers to explore and use this unique and rich collection.